Sadly Summer 2018, Mamo Restaurant, a Soho restaurant celebrating the flavors of Italy, had to close its doors after a fire. They made a comeback just in time for the 2018 holiday season. I was invited back to again sample their fare that I so enjoyed on my original visit.
We started with the fried artichokes with lots of pepper under a mountain of grated cheese ($17) and the salad of sliced winter squash topped with avocado, beets and greens sprinkled with crumbled goat cheese and chopped hazelnuts ($24). Both worth trying.
For our primi (pasta, of course!), we had the rich tiny compte-filled ravioli under a blanket of sliced black truffles. Heavenly. Not to be missed if truffle season.  Also good is the rigatoni in a bacon-flavored tomato sauce sprinkled with pecorino ($19) cheese. Both are hearty portions worth ordering.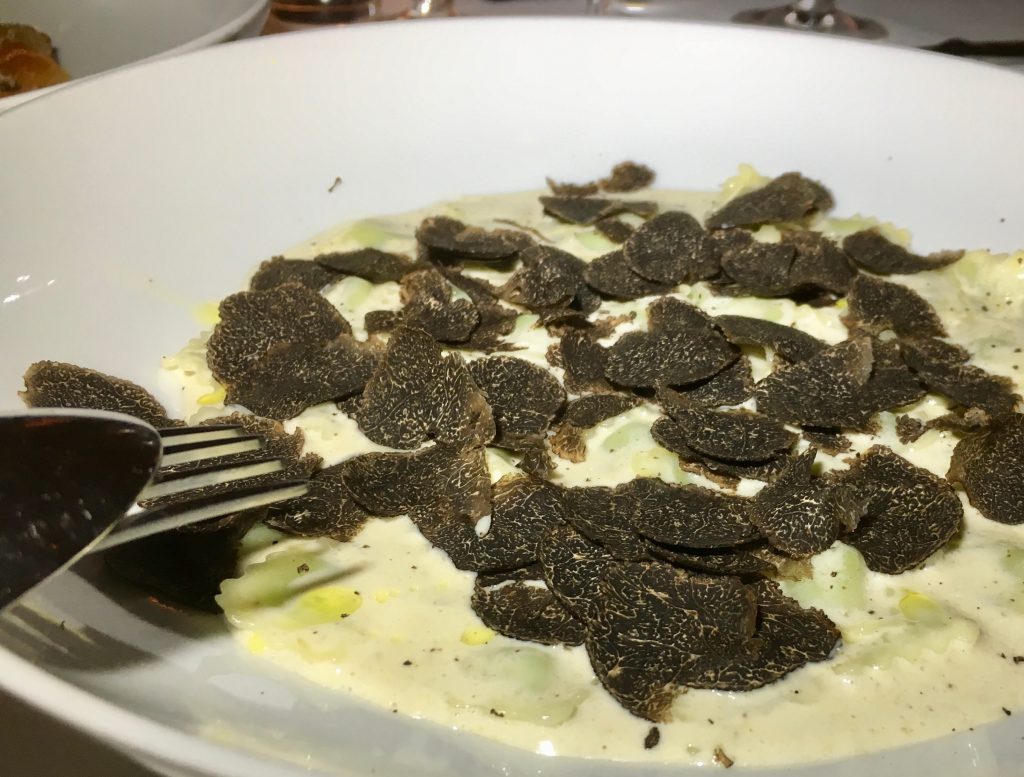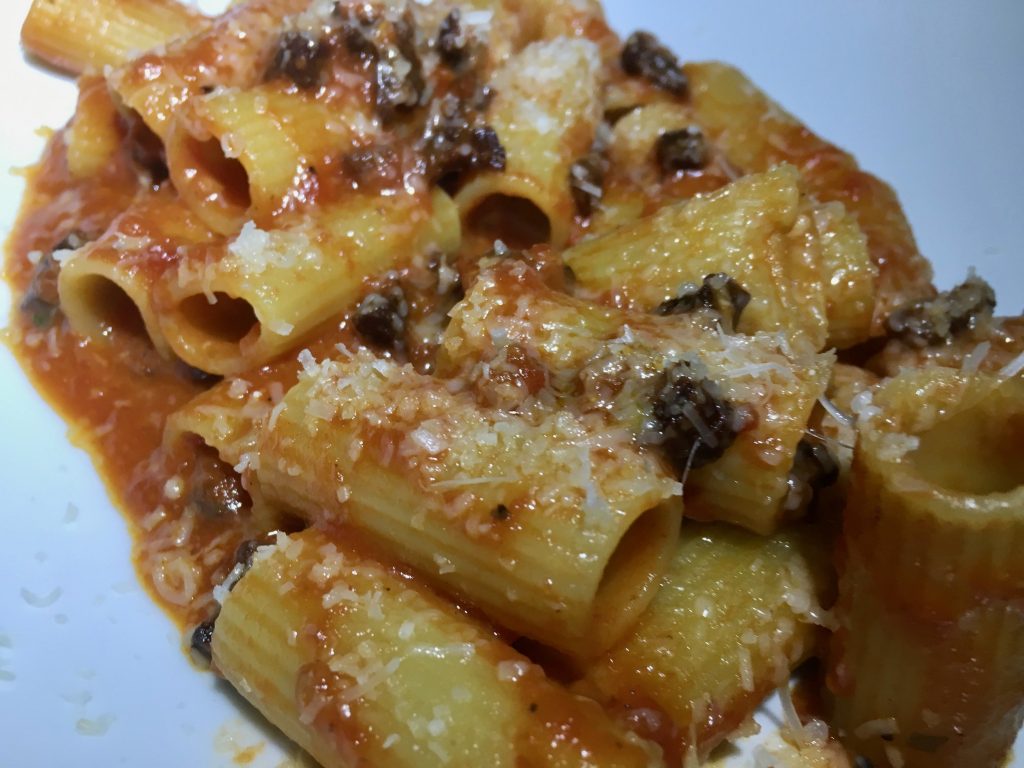 We followed our server's recommendation for the veal,  grilled, sliced and served over portobello mushrooms topped with steak-cut sweet potato fries ($36) and their seared cod over black rice with multi-colored whole carrots ($34).
For dessert, we indulged in the rich "My Son's Sundae" with decadent vanilla and chocolate gelato under hot chocolate sauce ($16) and their ($10) chocolate tart, the special of the day. If you have the room, order the Sundae!
Mamo Restaurant
Soho
323 West Broadway
New York, NY 10013
(646) 964-4641
mamonyc.com