We returned recently to Lillie's — the Victorian bar and restaurant just off Union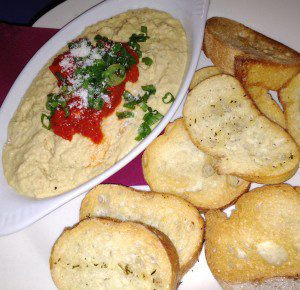 Square — for another good meal that won't break the bank.
The food was good, but in need of tiny tweaks to make it better — things that we learned the kitchen was working on. We began with meatballs (oddly topped with a few lettuce leaves) in a rough-textured sweet and tangy sauce ($12 for four). Instead of soft and tender, the meatballs were tough from slight overcooking.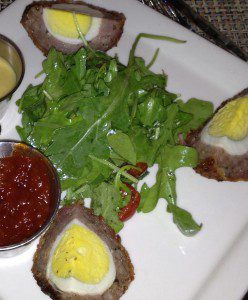 I recommend the sesame-flavored house made hummus ($13). Oddly it's with served with thick chunks of bread instead of thin, or even pita bread. Personally, I prefer a little bread with my hummus instead of visa versa. The flavorful Scotch egg (a deep-fried hard-cooked egg wrapped in sausage meat and coated in breadcrumbs, $9) spent a bit too long in the fryer resulting it being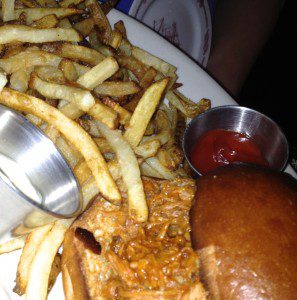 a tad overcooked. Again, easily correctable.
The pulled pork sandwich was perfection, tender pork in the same sweet and tangy sauce as meatballs on a brioche bun along with with fries ($14).
A good match: the MacMurry Pinot Noir 2009 ($33.07) with its hint of red cherry, sweet vanilla and oak.
– bonnie
Lillie's
13 East 17th St
New York, NY 10003
(212) 337-1970