I expect prices to go up; I don't expect wine pours to go down.
Four years ago when I stopped in at Aldo Sohm Wine Bar — the casual stylish wine bar from Le Bernardin's master sommelier — the lunch special was a selection of two courses for $14, add a wine selection for $11 more. Today that price is only $19 with the $11 wine pour only 3 — yes 3 ounces. We thought that was our taste to see whether we liked the wine.
Do order the corn chowder ($9.50) — creamy from fingerling potatoes not dairy — that tasted like fresh summer corn. The roasted heirloom tomato was fine, but not nearly as flavorful.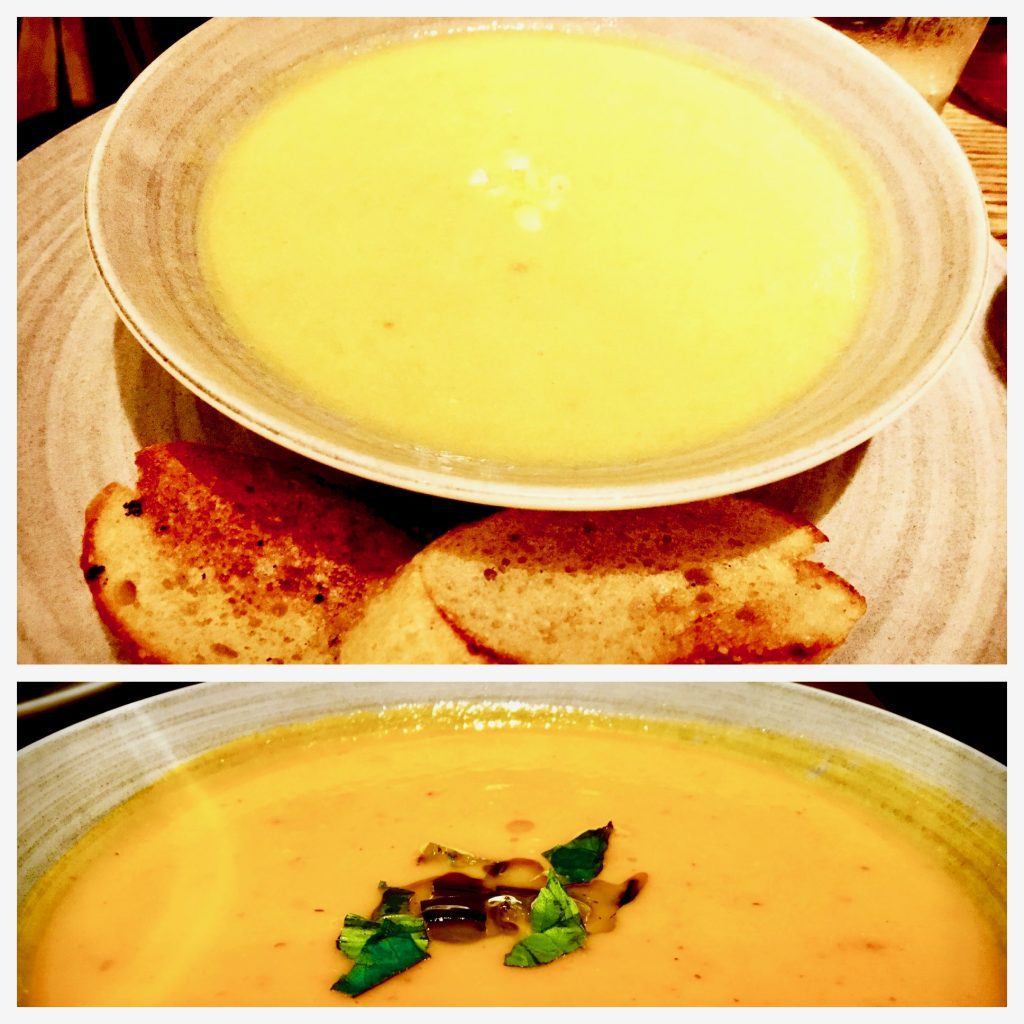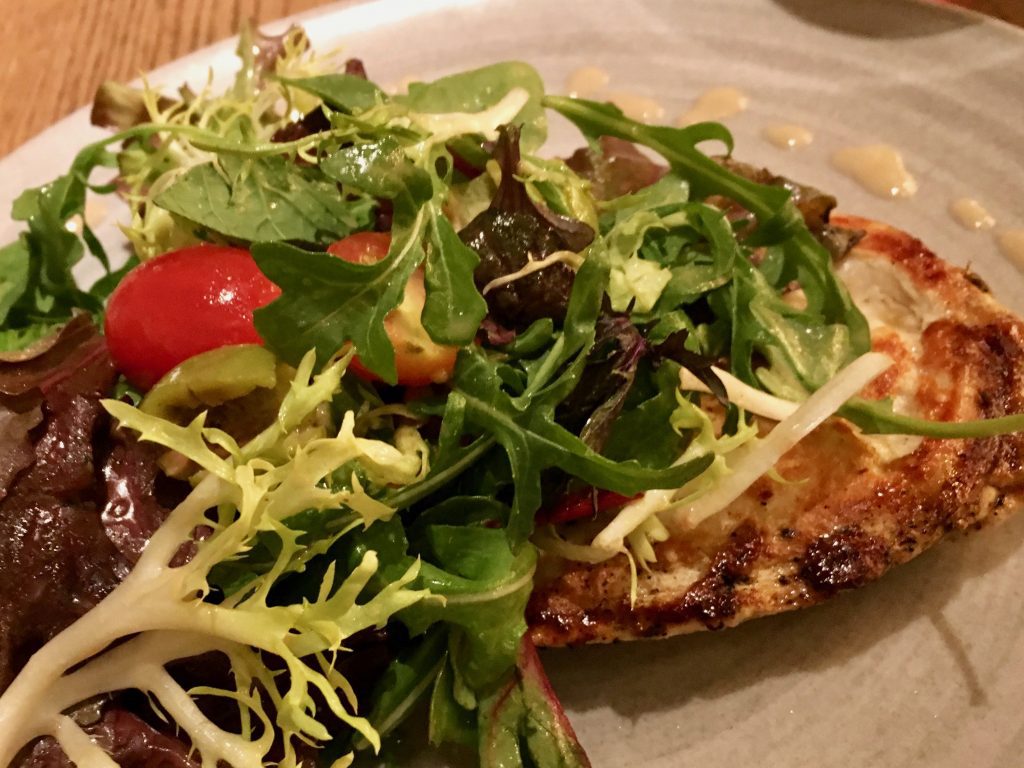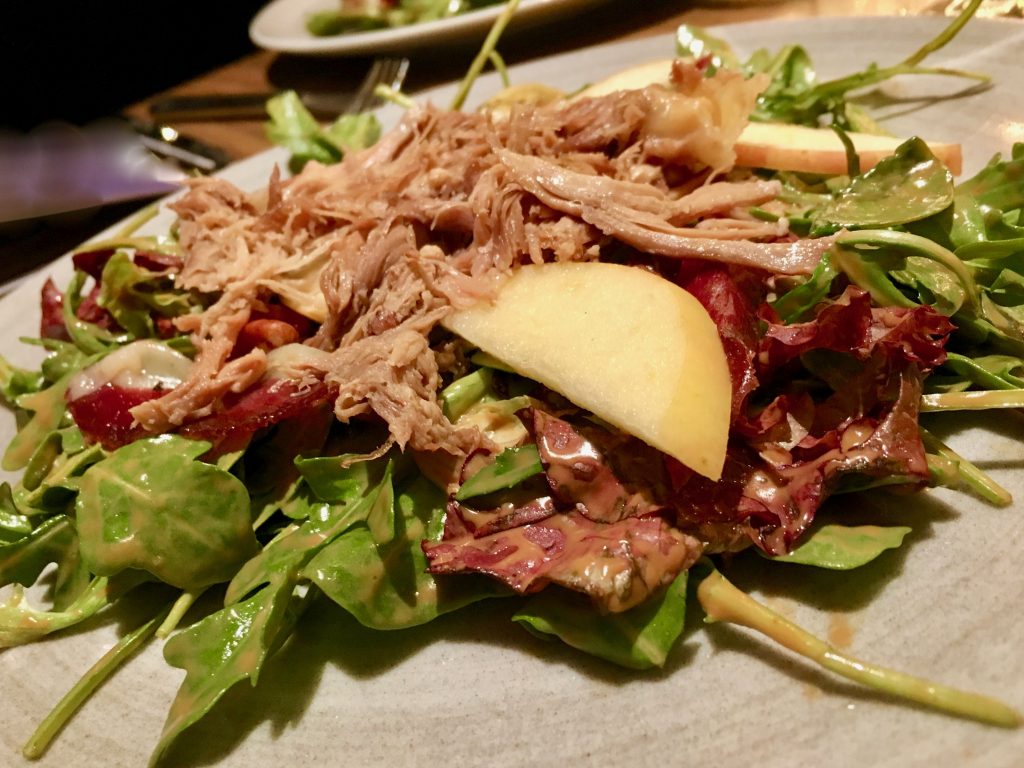 The warm shredded duck confit over arugula with apple and walnuts was a bit overdressed; my grilled chicken paillard was cooked perfectly cooked…still juicy. It came covered with a salad in a mustard vinaigrette missing its menu-stated peppers. ("There are no peppers in the house," the waitress said as she delivered the dish.)
If you decide to go, do order a glass of wine, not the ridiculously small pour.
Off I went to see powerful performances in Arthur Miller's All My Sons, which was nominated for three Tony Awards, including Best Revival of a Play, Best Performance by a Leading Actress in a Play (Annette Bening), and Best Performance by a Featured Actor in a Play (Benjamin Walker). The show closed on June 30, 2019.
Aldo Sohm Wine Bar
Midtown West
151 W 51st St,
New York, NY 10019