Theresa Rebeck's new play, Bernhardt Hamlet, stars the amazing Janet McTeer as Sarah Bernhardt, an actress with enough star power to play Hamlet during a very chauvinistic time. "There are five kinds of actresses: bad actresses, fair actresses, good actresses, great actresses. And then there is Sarah Bernhardt,"  wrote Mark Twain, a line uttered in the play.
The play is based on a true story as Bernhardt did play the legendary Prince of Denmark in an adaptation of Shakespeare's tragedy. For a full review, click here.
After the play, we sat down to a leisurely dinner in the welcoming elegant dining room of Four Cuts Steakhouse in the Sutton Place area of the Upper East Side.  We were their guests. Four Cuts is named after the traditional four cuts of steak, the ribeye, the strip, the tenderloin and the t-bone.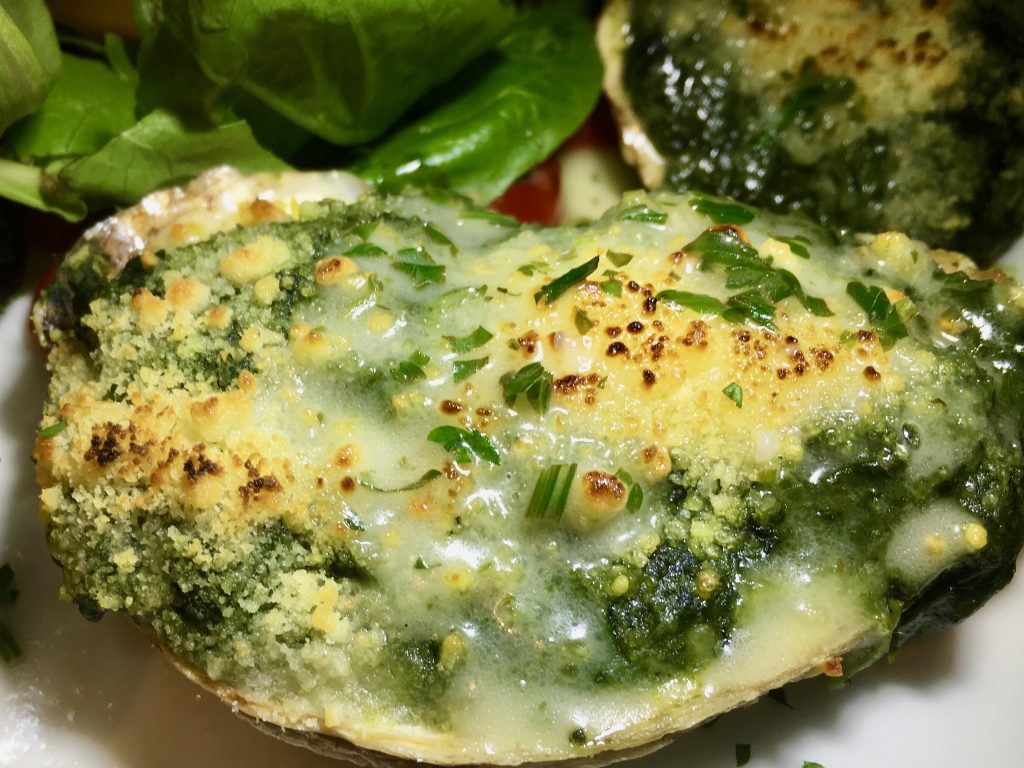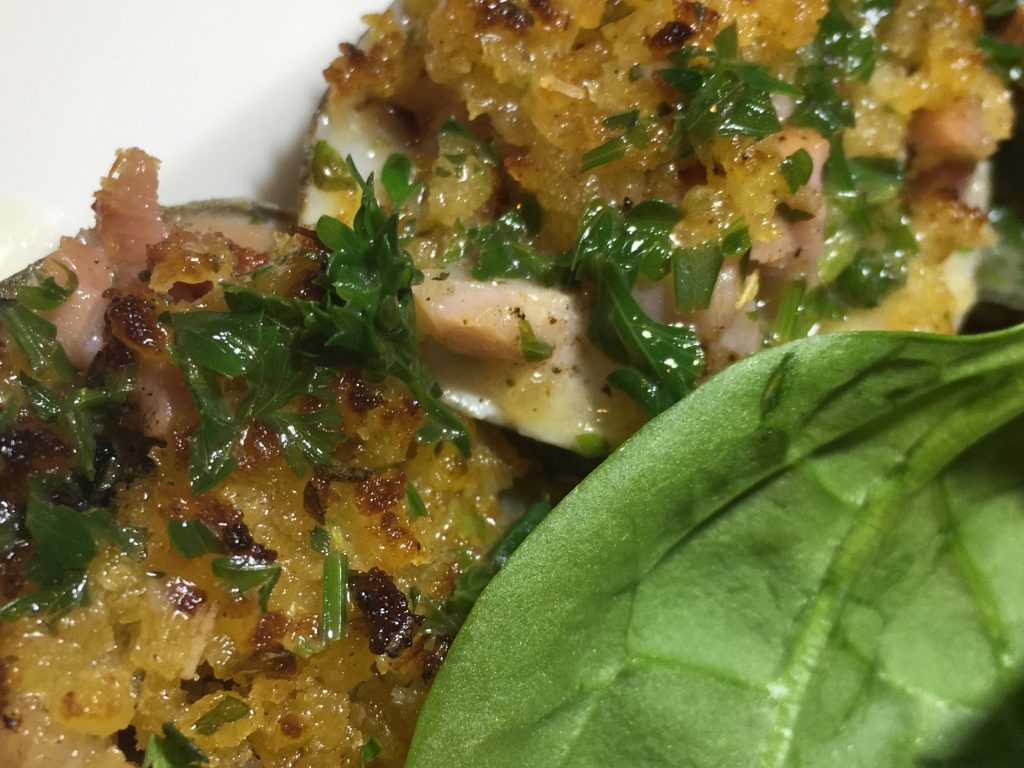 Tony, our oh, so accommodating friendly server, offered us a plethora of wonderful sounding specials plus a wealth of their traditional steakhouse classics. Wanting to try as many appetizers as possible, Tony created a platter of them that included a crab cake ($17.95), their version of oysters Rockefeller with extra brandy in the cream spinach, slab bacon and topped with sharp Locatelli Pecorino Romano ($22.95); shrimp ceviche with avocado, asparagus in a mild citrusy tomato sauce garnished with fried yucca and, our favorite, their baked clams casino ($15.95) with red bell pepper, bread crumbs with crunchy pieces of slab bacon finished with a white wine sauce ($19.95) . These prices reflect full portions.
Next, we sampled their chopped salad replete with iceberg lettuce, tomatoes, peas, corn, shrimp in a light red wine vinaigrette. Our main dishes included one of the specials, a filet mignon ($59.95 )encrusted with crab and gorgonzola with cabernet demi-glace and a shelled live lobster. With that, we ordered the sides of sauteed mushrooms ($10.95), sautéed asparagus ($11.95) and crisp on the outside, soft inside French fries ($9.95).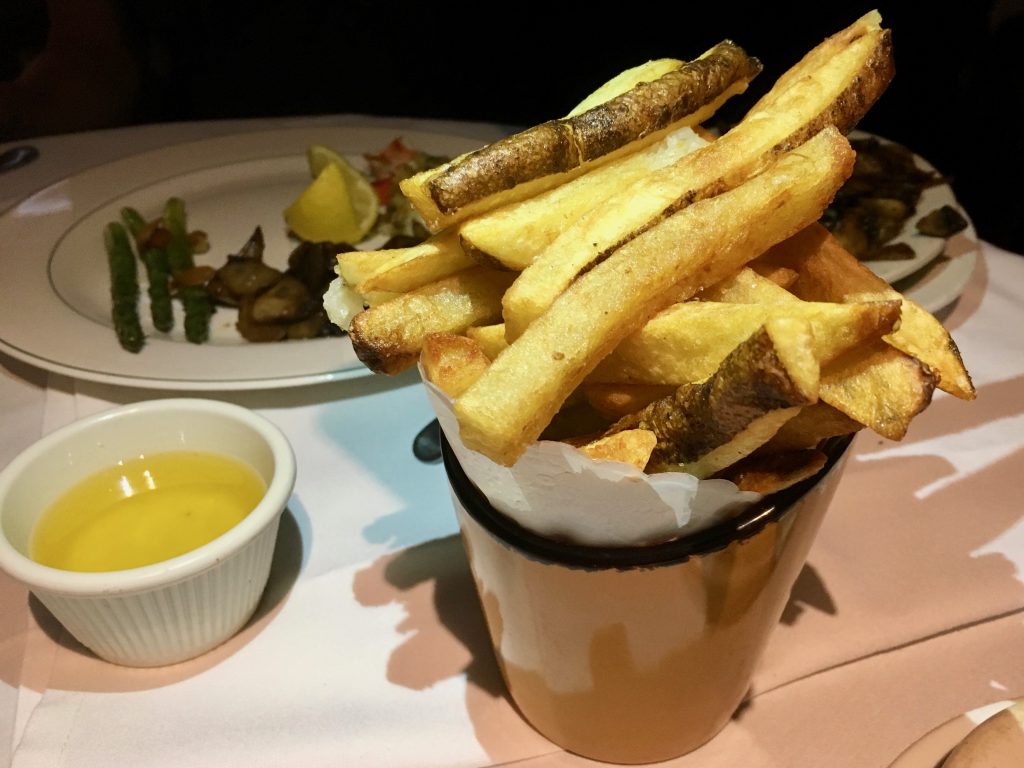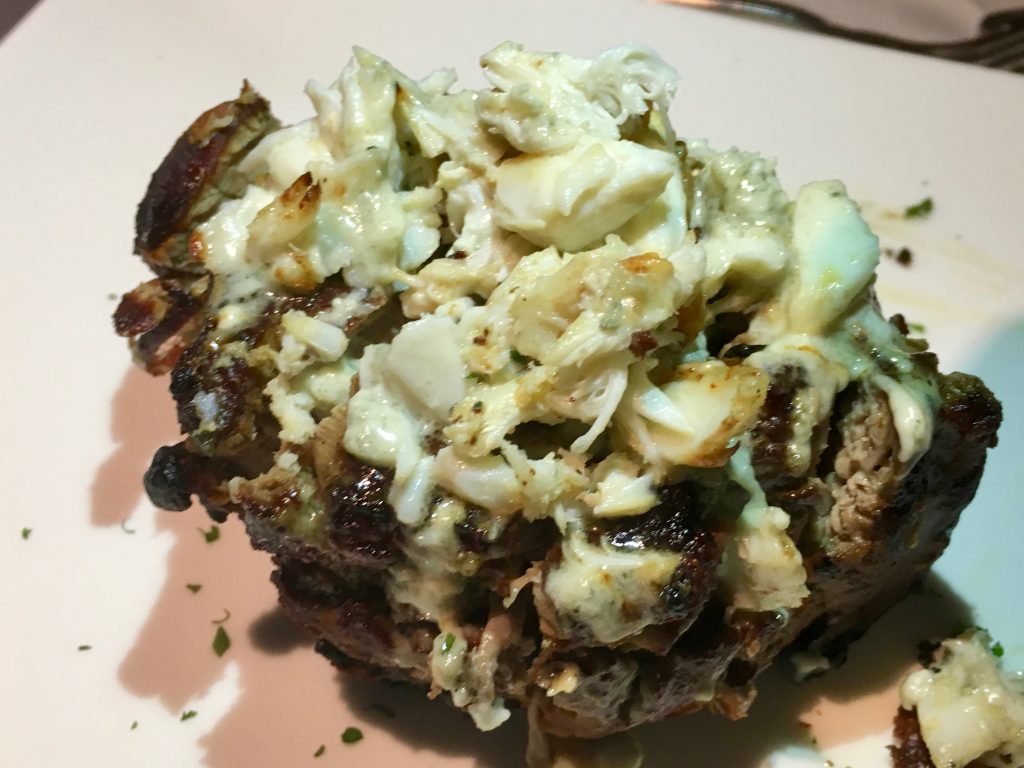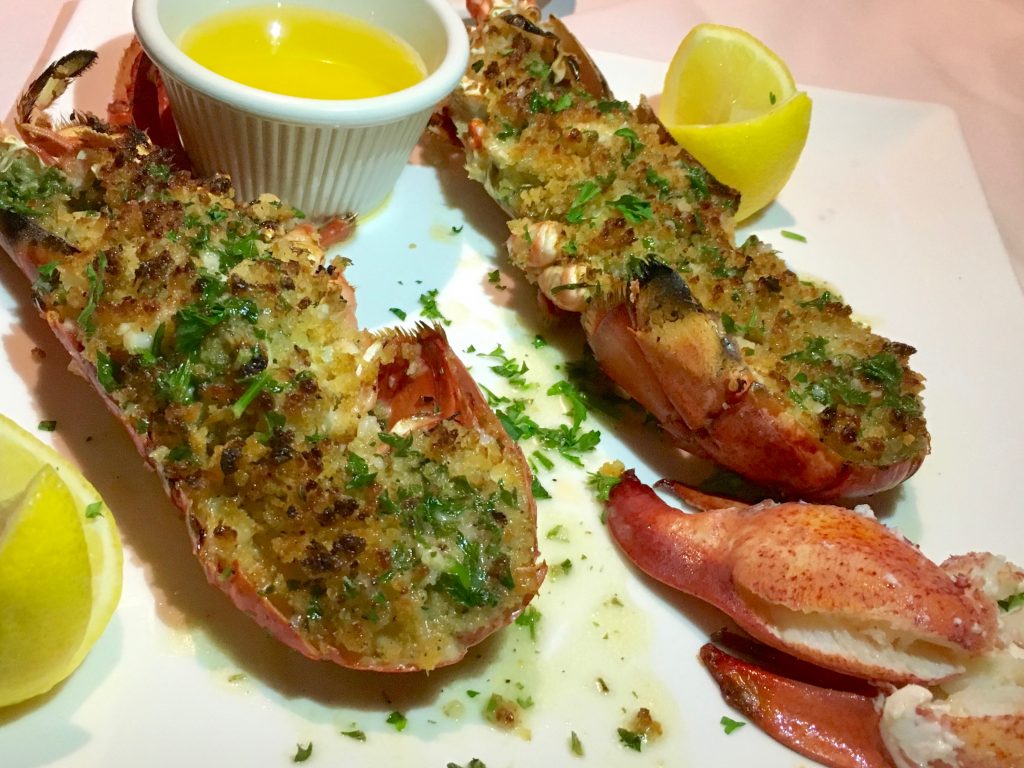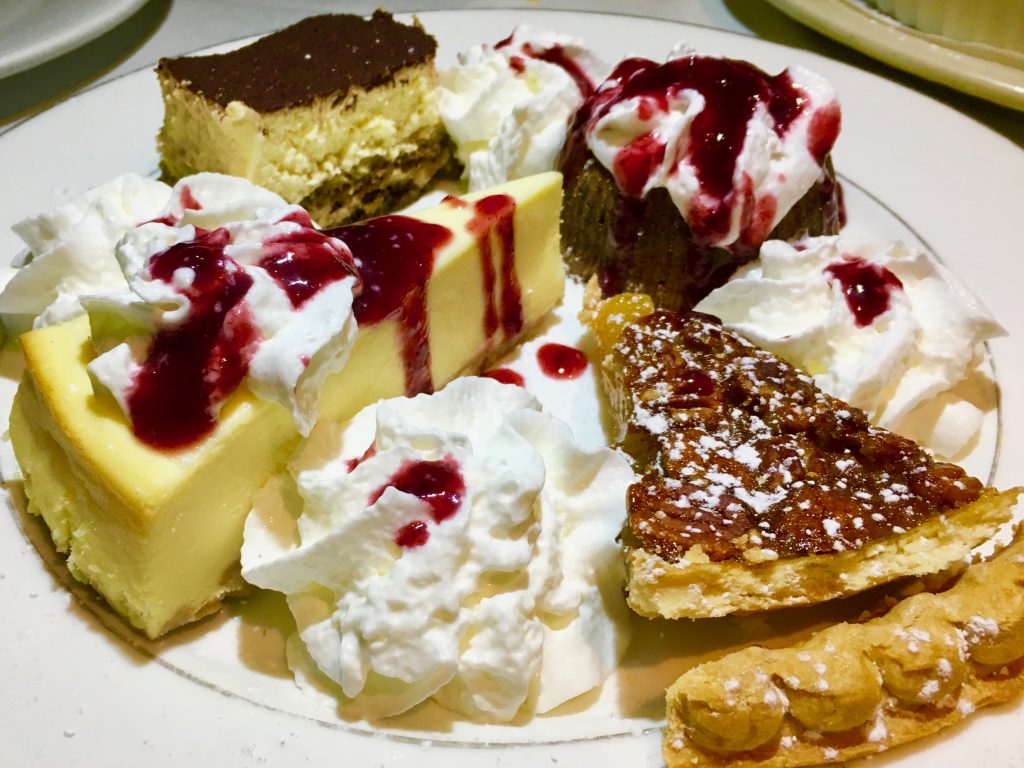 Tony served us a sampling of their desserts, including Tahitian vanilla bean cream brûlée, NY-style cheesecake with a fresh berry puree, Southern pecan pie, a gooey chocolate lava cake and their homemade Italian tiramisu ($10 – $12).
You can be sure of great service at this classy UES steakhouse.
Four Cuts Steakhouse
Upper East Side
1076 1st Avenue,
New York, NY 10022
212.204.0008