We were heading to the National Theatre Live screening of Hansard (noun: the official report of all parliamentary debates) at Skirball with two-time Olivier Award winners, Lindsay Duncan and Alex Jennings in Simon Wood's play. It was a slow-moving yet very powerful play with the married couple jabbing at each other reminiscent of the "Who's Afraid of Virginia Woolf?" sparring.
I found Carroll Place, a nearby gastropub and wine bar, serving Italian fare to grab a bite before the performance. The food is decent, nothing out of the ordinary but a place I'd recommend it to grab a bite before seeing something around the corner at Skirball.
Two friends shared the bruschetta (Two for $8) selecting the caponata with goat cheese and the other with mascarpone & clover honey followed by the roasted branzino topping asparagus, roasted fennel and cherry tomatoes in a white wine sauce ($23)
I shared the Caesar salad with housemade croutons ($11) and their Margherita pizza ($15) made with a San Marzano tomato sauce with fresh mozzarella & basil.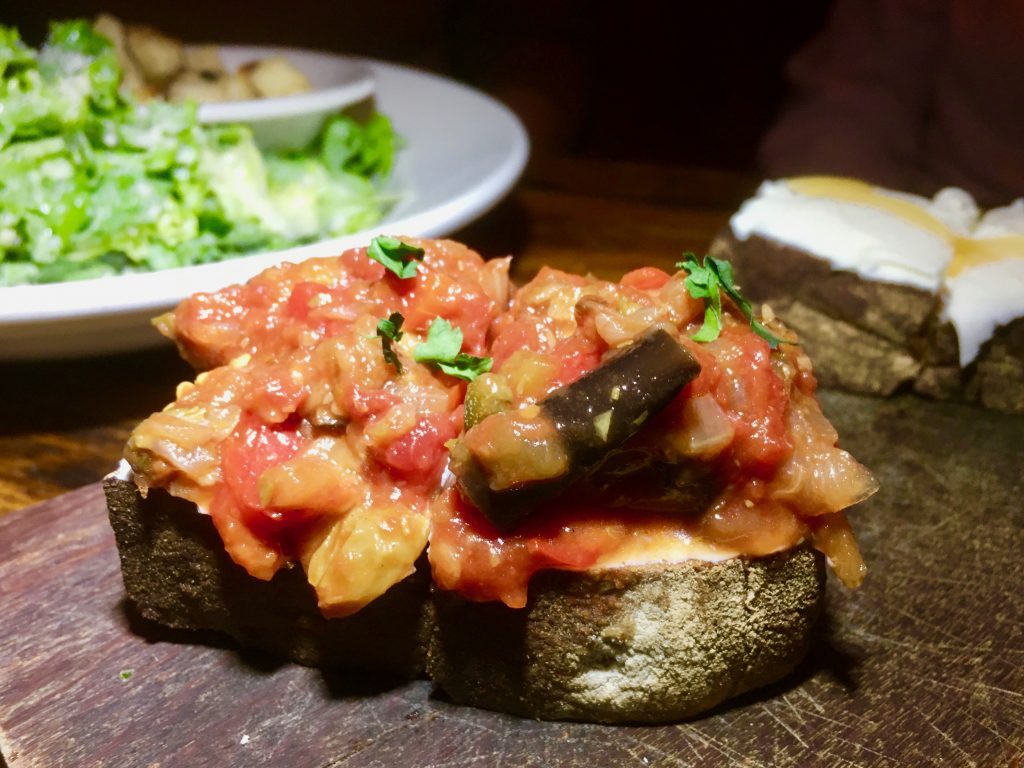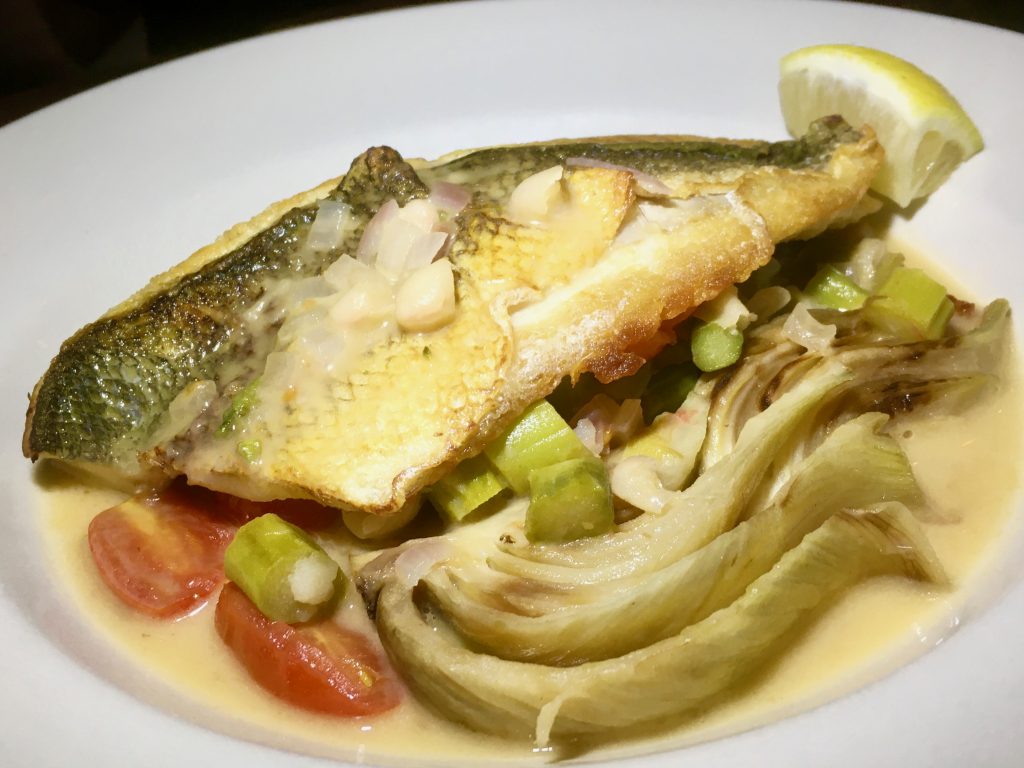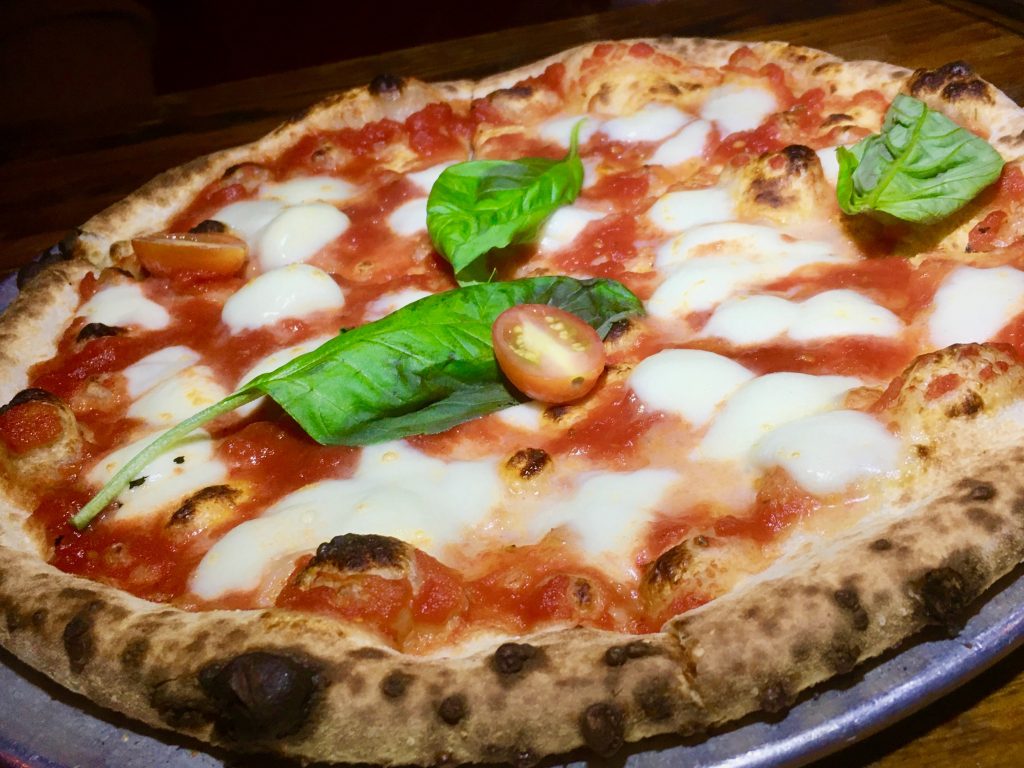 Carroll Place
157 Bleecker St
New York, NY 10012
212-260-1700