Pastis re-opened in the meat-packing district on Gansevoort Street a 2-minute walk from the Whitney Museum still serving traditional French fare. Other than the new location facing north instead of west, the new location feels just like the old.
I stopped in one day recently with some Connecticut friends on a rainy day and ate outside under the heat lamps, which I highly recommend. Inside was way too noisy and overheated.
I began with their slightly bitter and refreshingly "mon amer" cocktail ($16), replacing the gin with vodka and the splash of grapefruit with orange juice. It also contained Aperol, herbal bitter and come champagne. I'd recommend.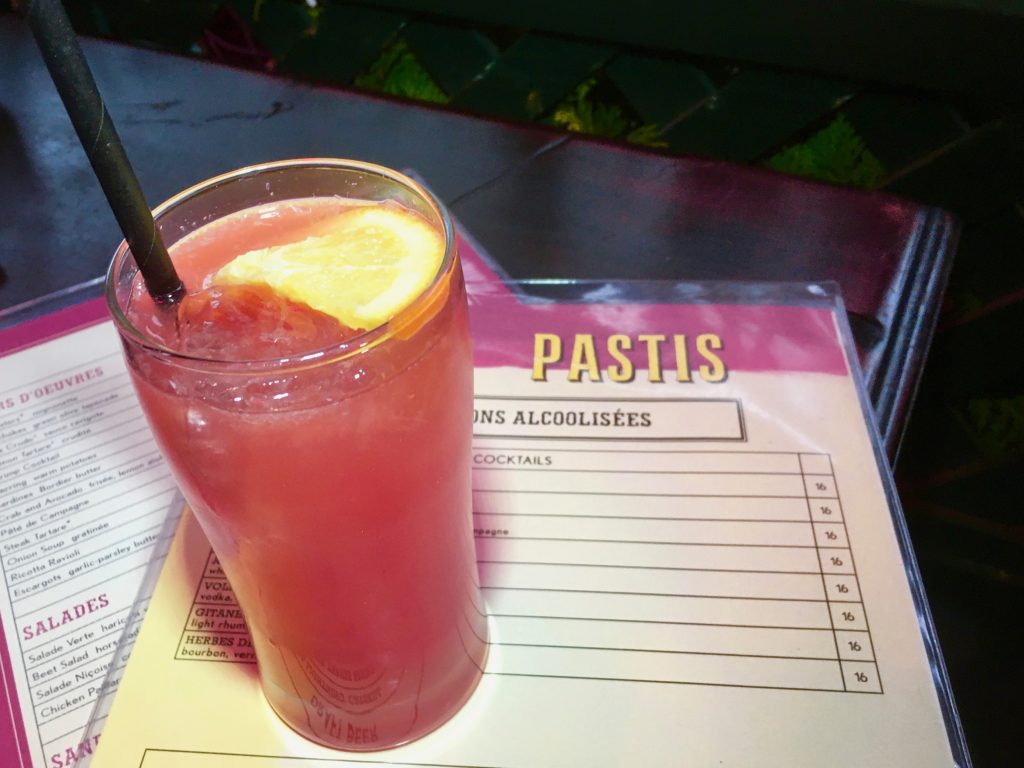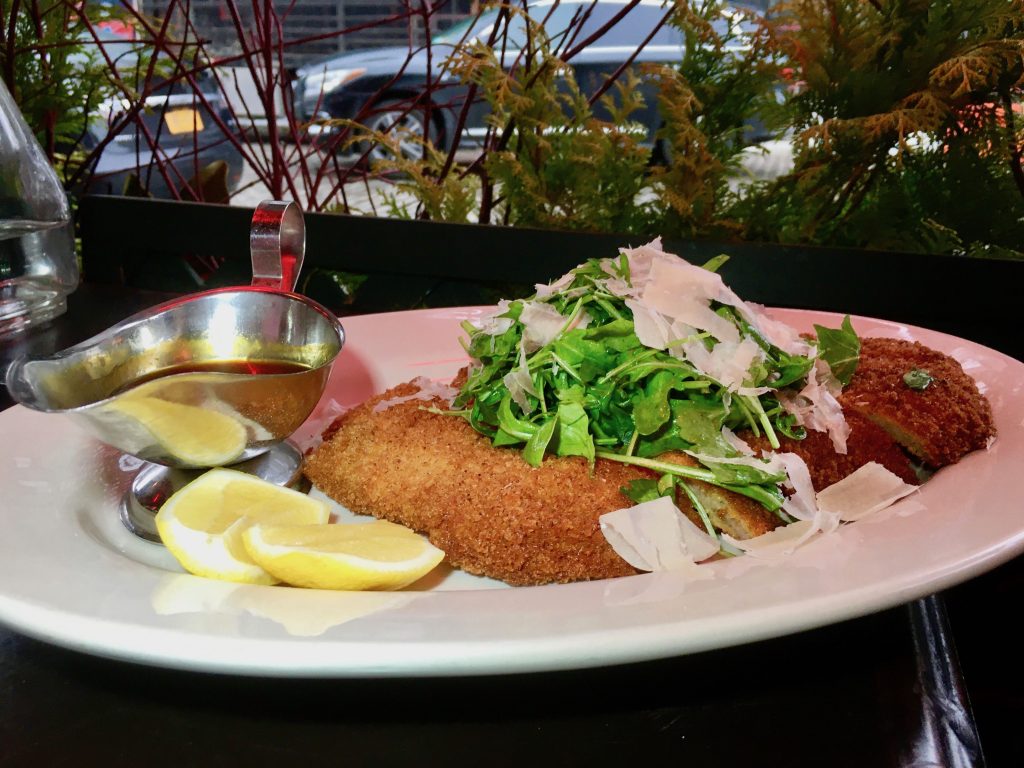 Service was attentive. We opted for three dishes that we planned to share. The kitchen was quite accommodating as they cut into three portions their signature steak sandwich ($29) with sauteed onions, melted gruyère and aioli that same served with perfectly done fries. They also cut the deep-fried, breaded pork cutlets into three portions for easy sharing. That came topped with fresh arugula and shreds of Parmesan ($34). They didn't divide the bouillabaisse ($34) as they felt it would ruin the presentation. They did accommodate by giving us three bowls to divide the traditional Provençal fish stew replete with mussels, shrimp and white fish in a lightly garlicky tomato-based broth.
I recommend a trip to Pastis asking for an outside table.
Pastis
Meat-packing district
52 Gansevoort St
New York, NY 10014
212-929-4844