A new French kitchen, Le Privé, opened this summer in Hell's Kitchen. They had invited me to come in and sample their cooking, saying that they would create a special tasting menu for me and my guest and would be sure to add a candle to the dessert, as it was my friend's b-day. Perfect, I thought, as we didn't have to make any decisions and would get to sample many of their dishes.
Silly me, it slipped my mind that one should never assume anything. What they meant was that they would select menu items that we'd be eating, not providing tastes of many things. We were both served their Soupe à l'Oignon ($15), which is what I'd suggest you stop by for one day on your way to theatre. It's in a nice sized soup crock spiked with a soupçon of brandy with melted gruyère over the crouton. Very tasty.
Next, they picked their roasted chicken breast ($21) served over a parsley (persillade) sauce along with haricots verts and sliced potatoes in need of salt. Sadly the chicken breast was dry as it was overcooked as was the salmon in the other entree ($27). I did like the flavorful chopped tomatoes with capers, olives and garlic served under the salmon.
Oddly for dessert, they served us only one serving of their chocolate mousse ($14) sans the promised candle. I can also recommend the chocolatey not overly sweet mousse.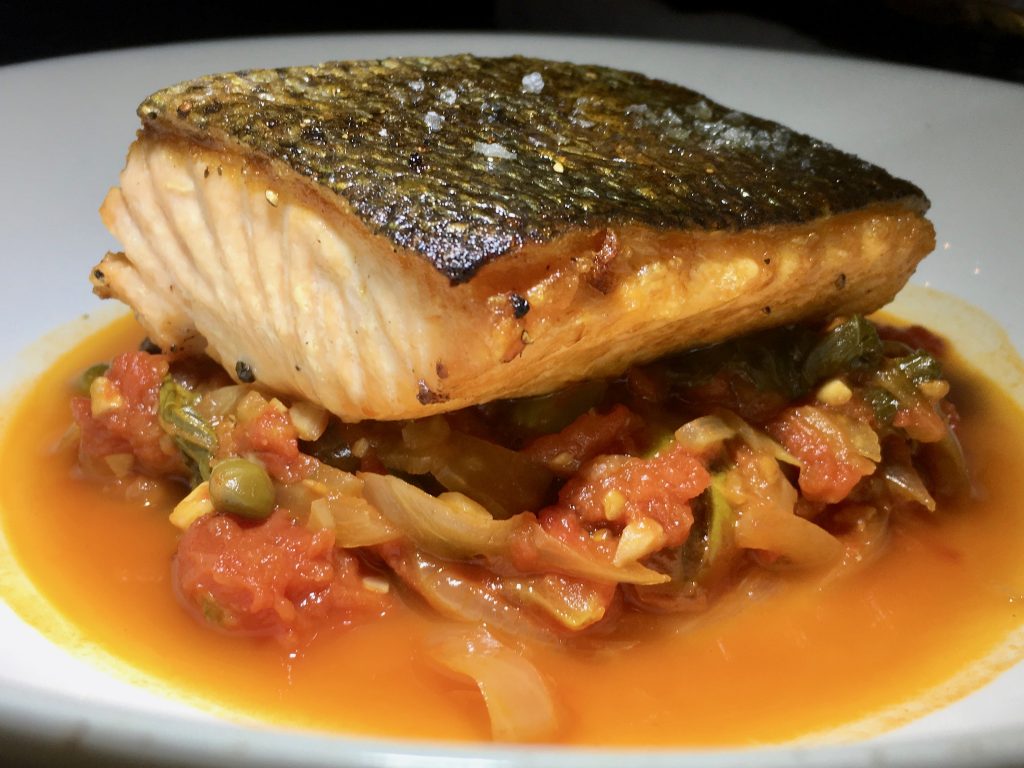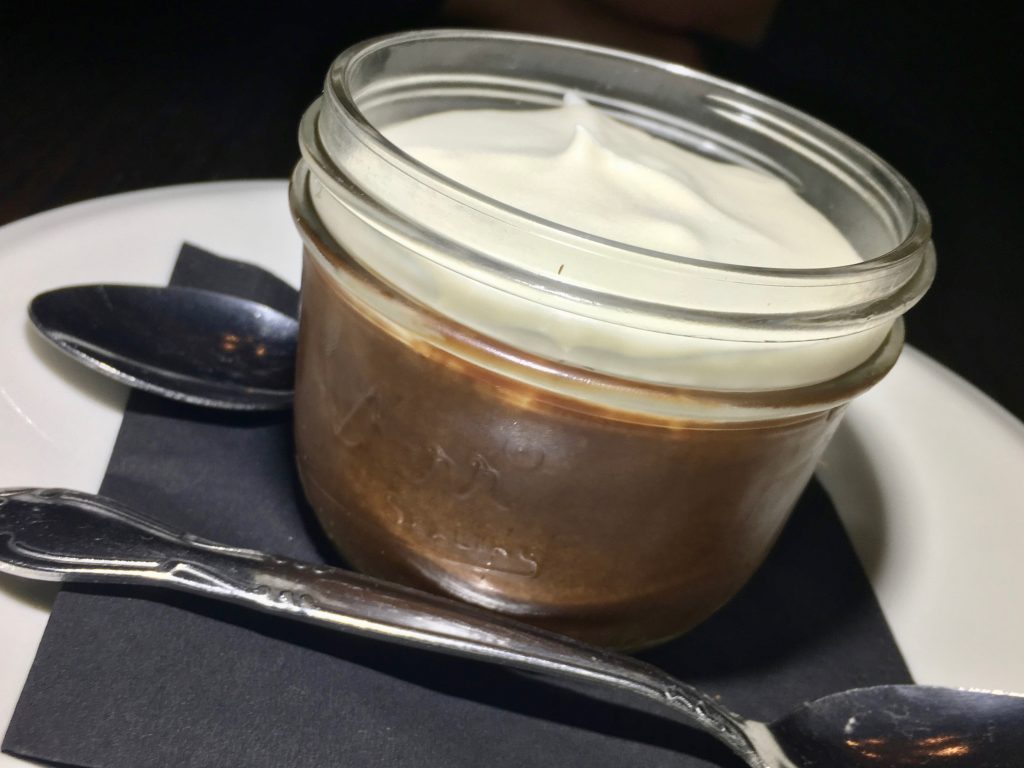 I can recommend you stopping by for a glass of French wine, their tasty onion soup and, if you need a sweet ending, the mousse.
Le Privé
Hell's Kitchen
626 10th Avenue
New York, NY 10036
(212) 837-2795
lepriveny.com