We lucked out as the weather was ideal for dining on the courtyard terrace. That and we arrived early at this tiny Michelin-starred restaurant to be lucky enough to secure one of the outside tables.
Magali and Eric Vidal offer impeccably served culinary specialties of Périgord and the region. We started with our aperitif of Lillet blonde that had become our tradition while in the Dordogne.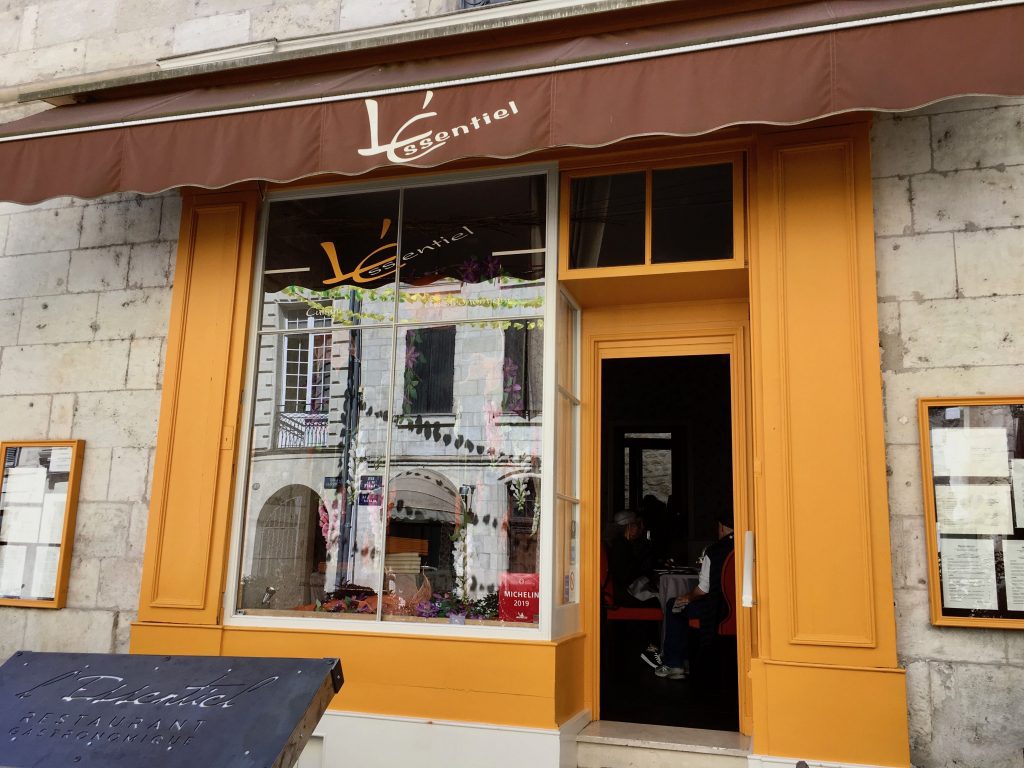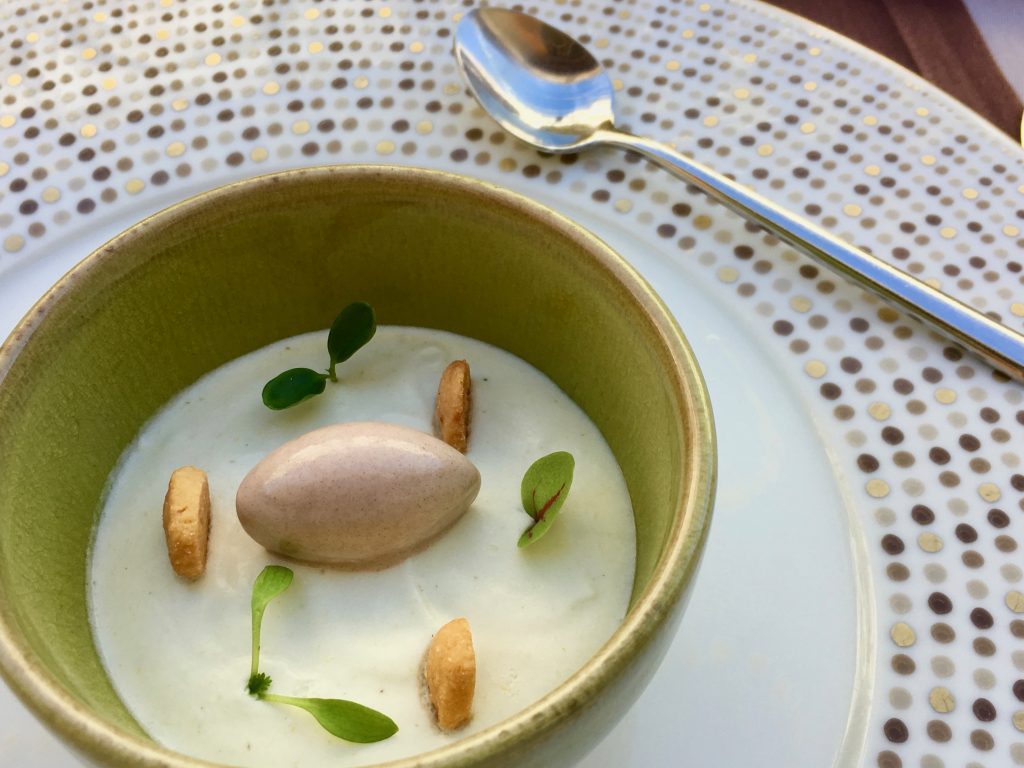 Each dish from the amazingly inexpensive 31 € two-course menu was better than the next and was beautifully plated. For the two courses, we selected either an appetizer or dessert and an entree. A real bargain.
First came the ethereal multi-studded amuse-bouche along with their housemade crusty bread. Our hostess assisted us in selecting the wine that worked well with all our courses. We tried the Vin de Pays du Périgord, Le Petit Manois, Domaine de la Voie Blanche, 2015 (45€ ).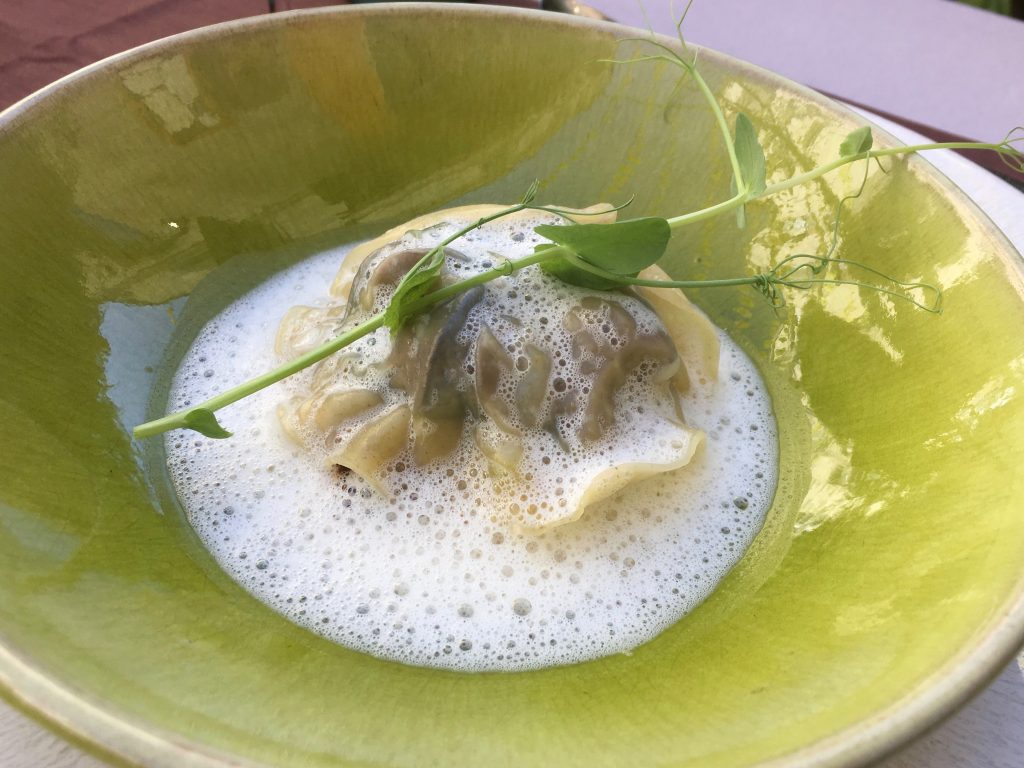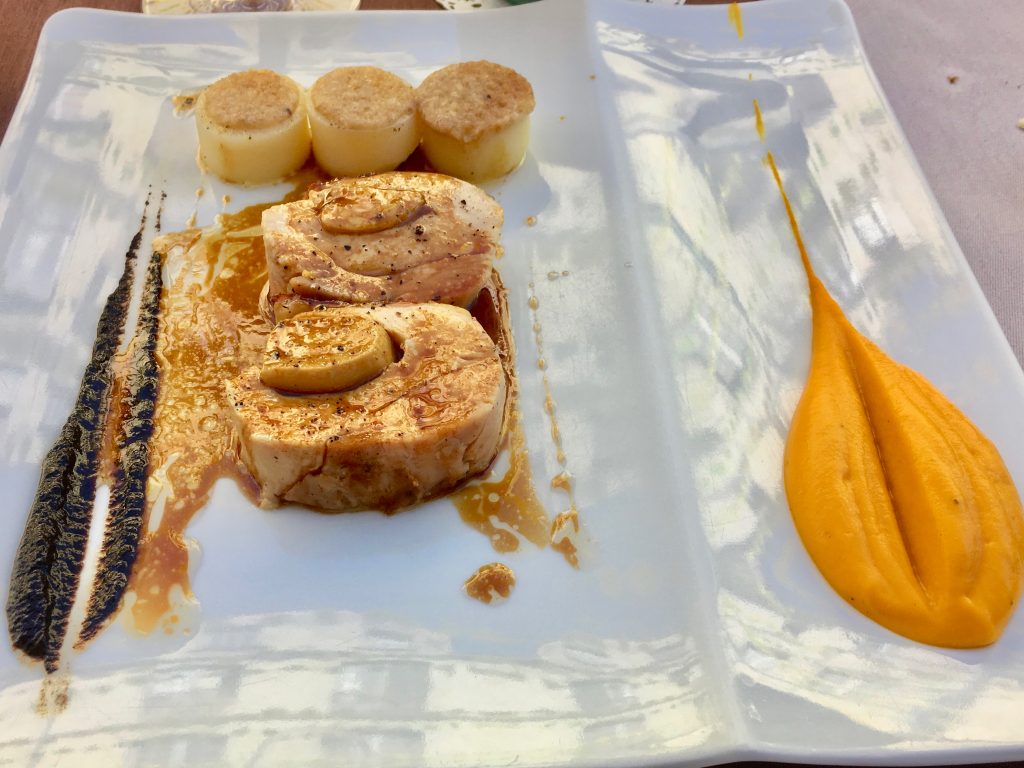 Some highlights of our dining included foie gras with rhubarb in Monbazillac; a giant snail ravioli in a vegetable emulsion; and, sliced guinea fowl stuffed with foie gras along with walnut-crusted potatoes on a plate painted with black garlic and carrot purees.
Since one of our group is a chocolatier, we indulged more in desserts on this trip than I usually do. Those at L'essential were worth the calories — especially the crunchy cylinder with praline, Taïnori, Valrhona chocolate ganache, caramelized hazelnuts, coffee sabayon and Timut (Nepalese) pepper ice cream. Also fab is the vacherin with strawberries and a sorbet assortment (strawberry, basil, lime). They also brought a tray of other delectables including nuts, canelé, candied fruit and housemade tuiles.
Be sure to make a reservation as L'Essential is not to be missed when in Périgueux. The restaurant is closed on Monday and Tuesday.
L' Essential
8, Rue de la Clarté
24000 Périgueux
05 53 35 15 15
France
www.restaurant-perigueux.com