Voula is an authentic Greek restaurant in the West Village. I stopped by with a couple of friends to try their sharable appetizers before heading to a press event at Chelsea Market.
I began with their Mousounitsa ($15) craft cocktail made with Blanco tequila, Banhez Mezcal Joven, honey and lime. I'd suggest it, and if you like spicy drinks, ask for some additional serrano pepper. One friend tried their Louloudi ($15), a cucumber forward vodka and St. Germaine cocktail (and switched to a vodka gimlet after!)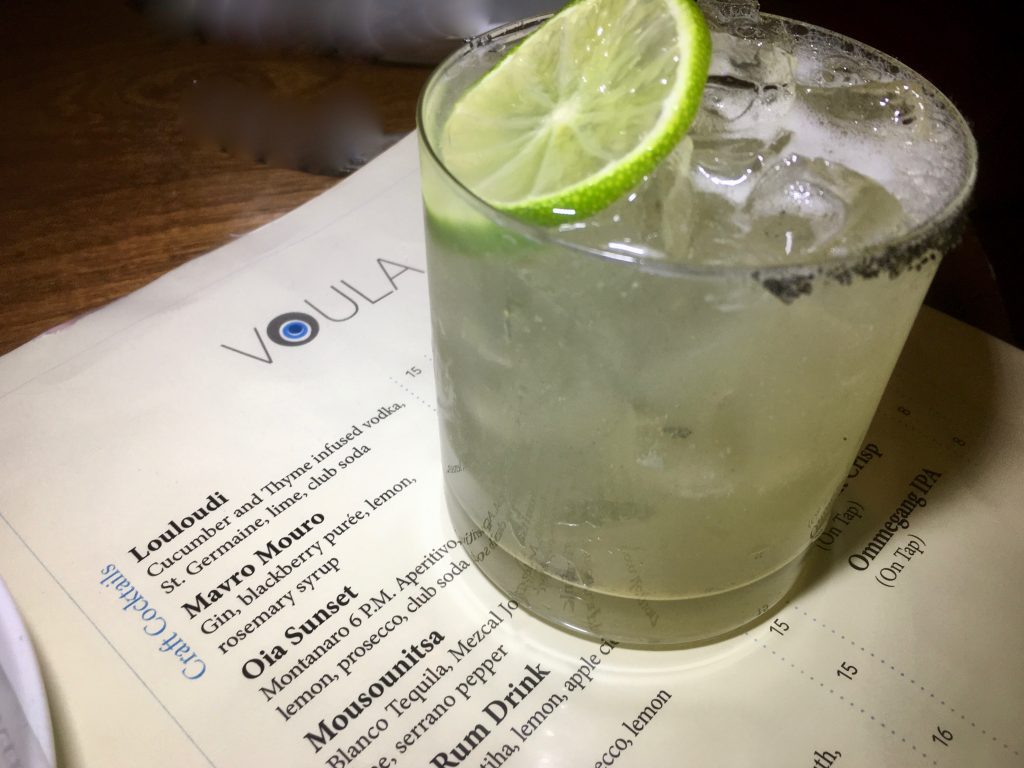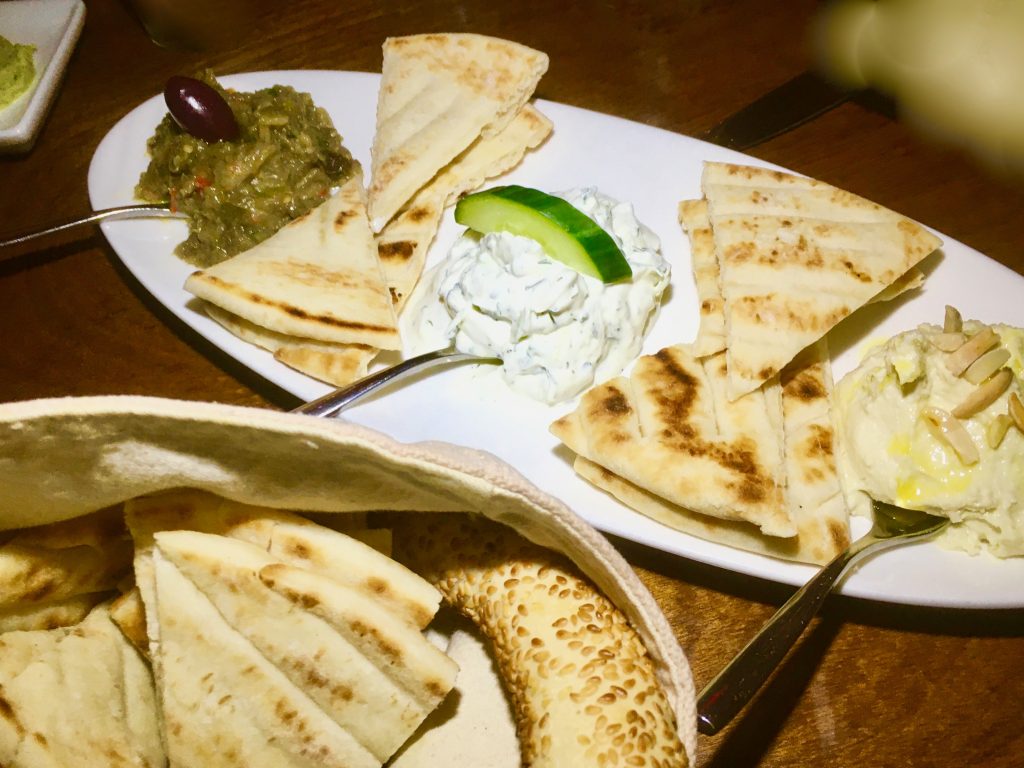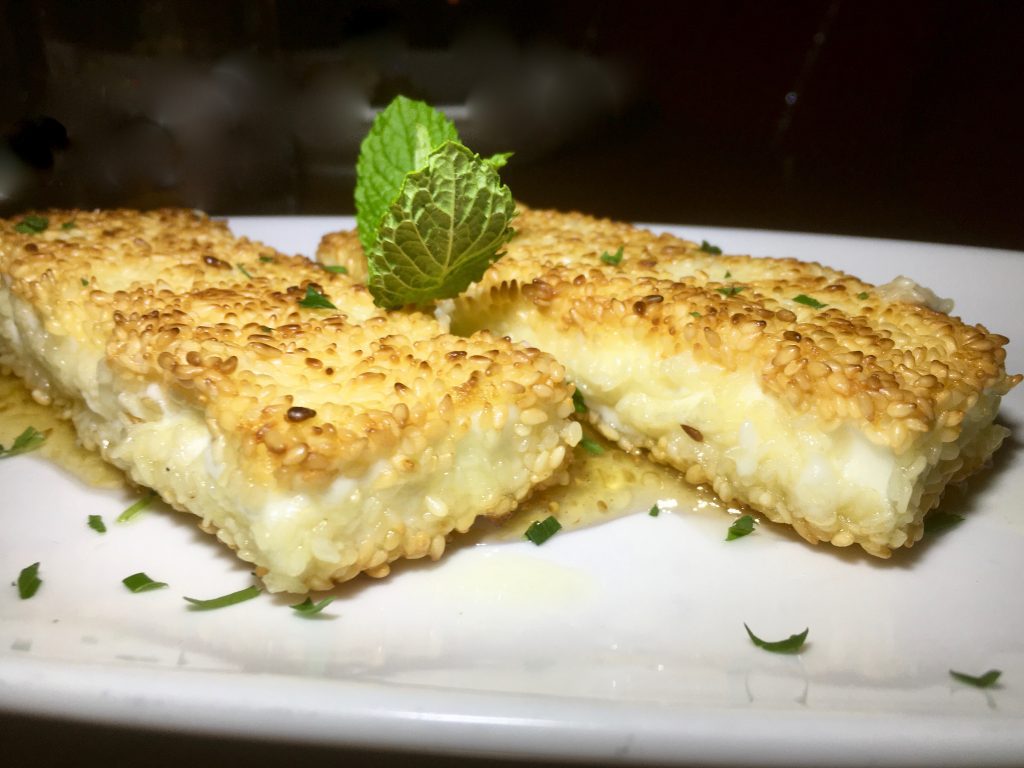 Do try their pad-seared sesame-wrapped feta with fig marmalade ($16). My friends told me that they had found and been making this dish from a recent  New York Times recipe. After sampling this tasty cheese, I plan to try it at home, too,
In addition to the fried feta, we sampled their Greek trilogy ($19) of melitzanosalata (eggplant dip), tzatziki and skordalia with fresh pita and the delicious Greek sesame bread ring (Koulouri Thessalonikis).
Voula
West Village
9 Jones St
New York, NY 10014
212-989-6500
voularestaurant.com