Daniel Flores greeted us as we entered the cozy Mexican restaurant on the corner of Hope and Roebling in Williamsburg. We were to be his guests that evening at this family-run restaurant.
We began with their expertly crafted cocktails. I sampled the mezcal old fashion ($13) made with Montelobos mezcal, Hornitos Reposado, bitters and a charred orange peel strip served  over one large ice cube; my dining partner had the less alcohol forward Blood and Popocatepetl ($15), made with Wahaka Espadin mezcal, blood orange, sweet vermouth and Luxardo maraschino cherries.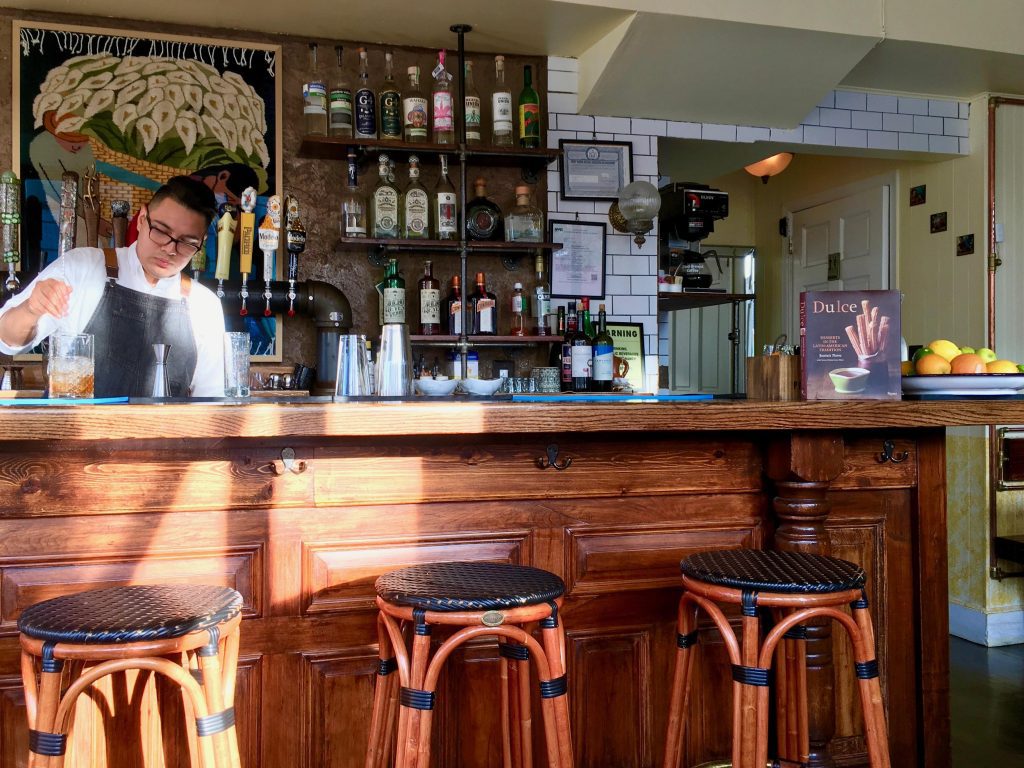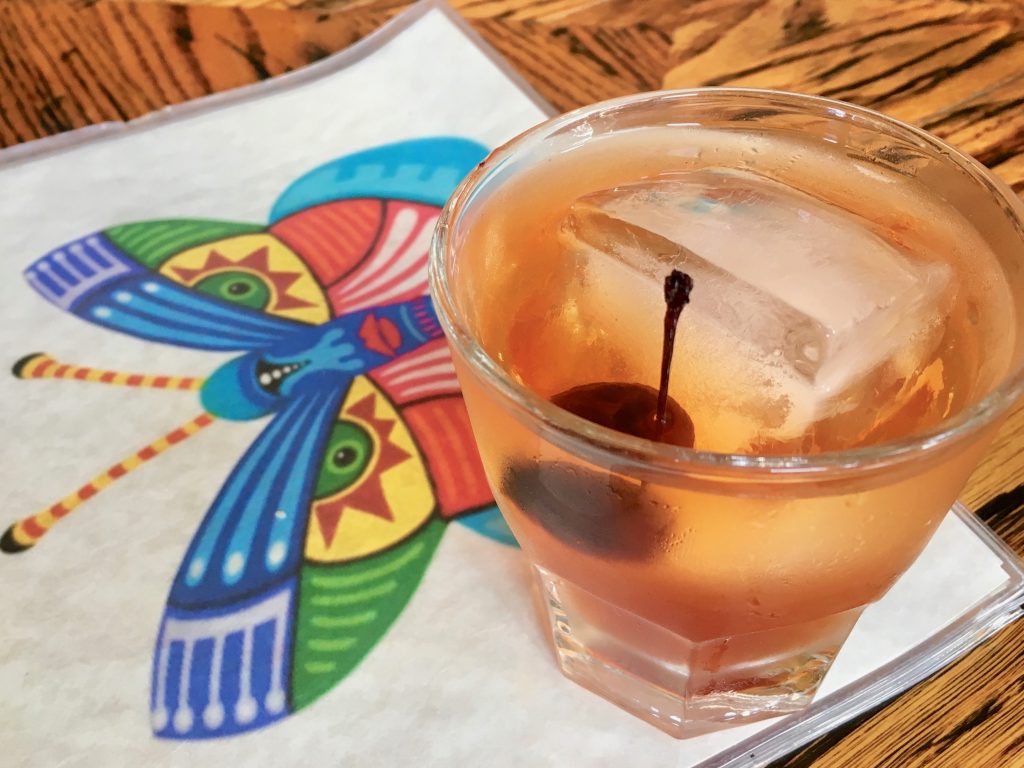 We selected a few items, Daniel had the chef choose the rest. Knowing we'd be sampling a lot, we asked for smaller portions (take note when looking at photos). Their chef, Executive chef/co-owner Jose Luis Flores, who was mentored by both chef Douglas Rodriguez and chef Richard Sandoval.
While waiting for our first dish, we nibbled the housemade corn chips with their complimentary salsa. The flavorful guacamole came with crispy (but too fatty for me) pork belly, the night's special ($18) followed by some mahi-mahi ceviche Veracruz style in fresh lime with onion, tomato, jalapeño, avocado and cucumber and a few more chips ($12) then an unusual Cajun-style crispy whole-baby octopus ($15) in a tamarind-pasilla glaze topped with frisée, tomatoes and cucumber pico de gallo.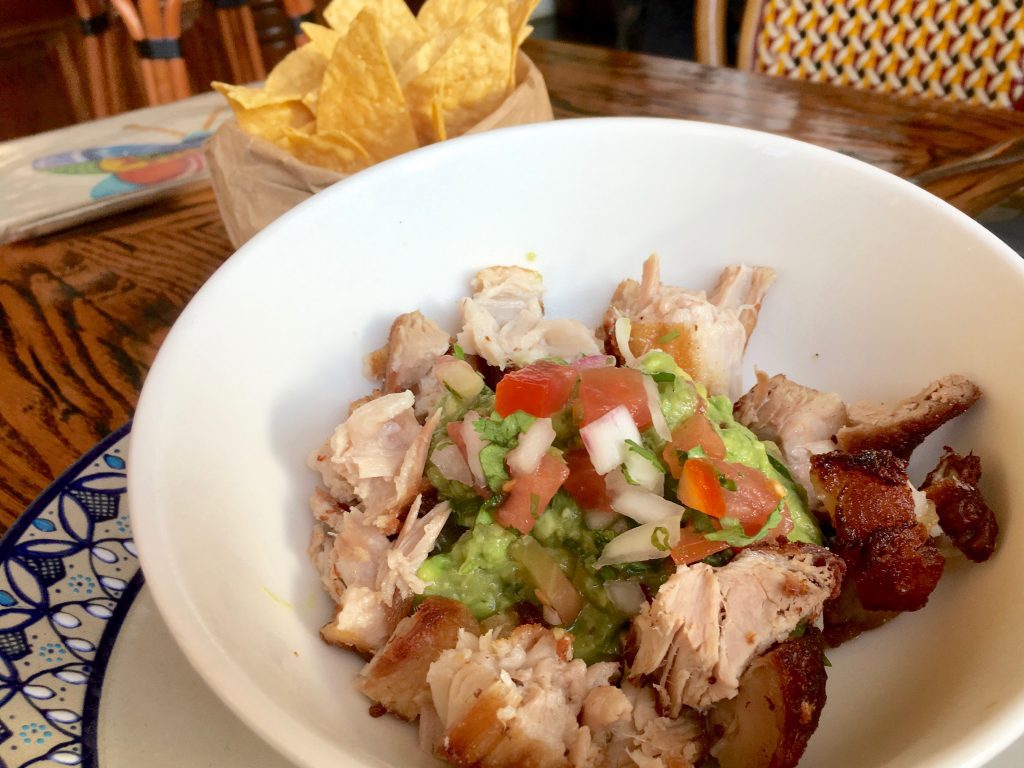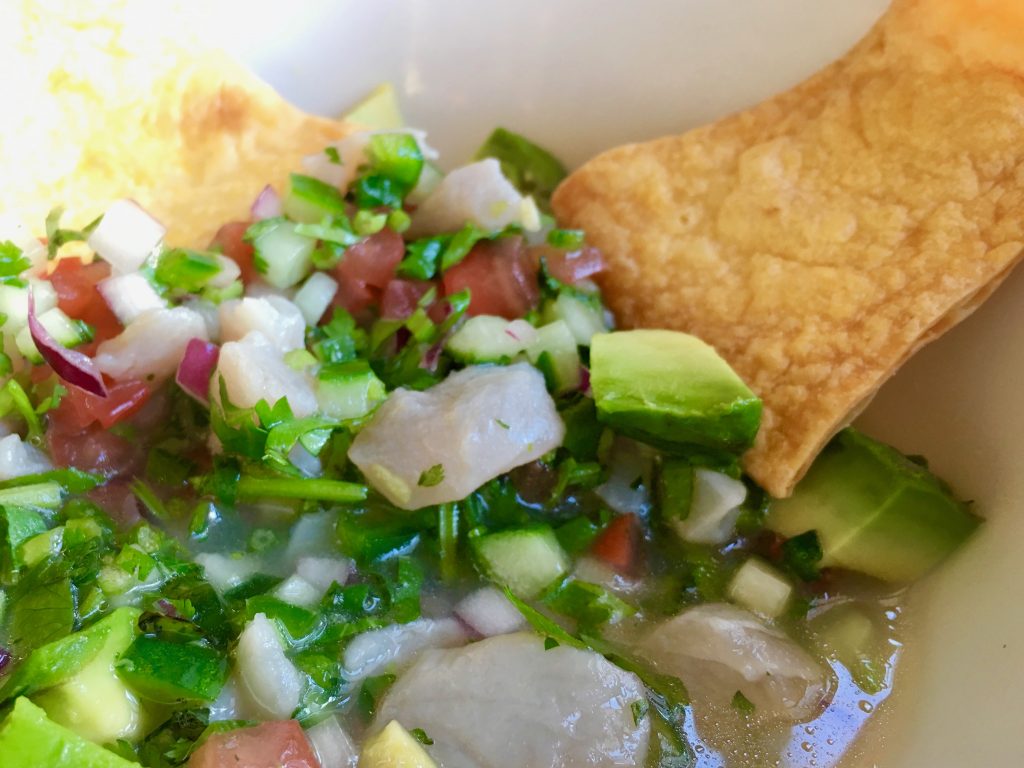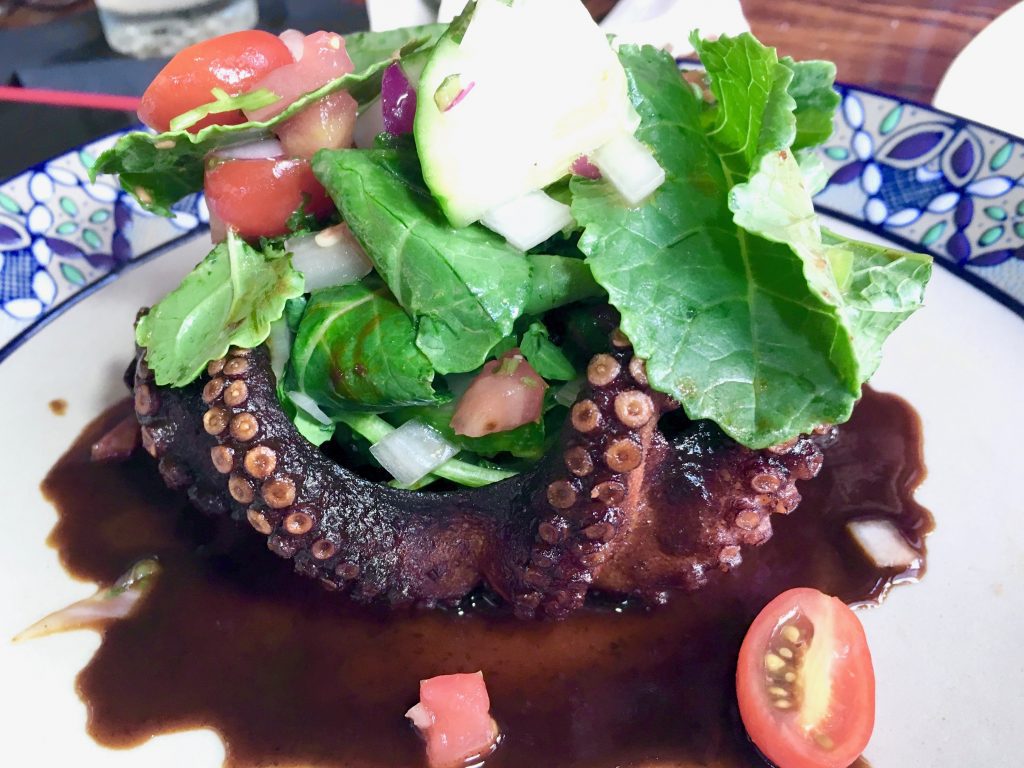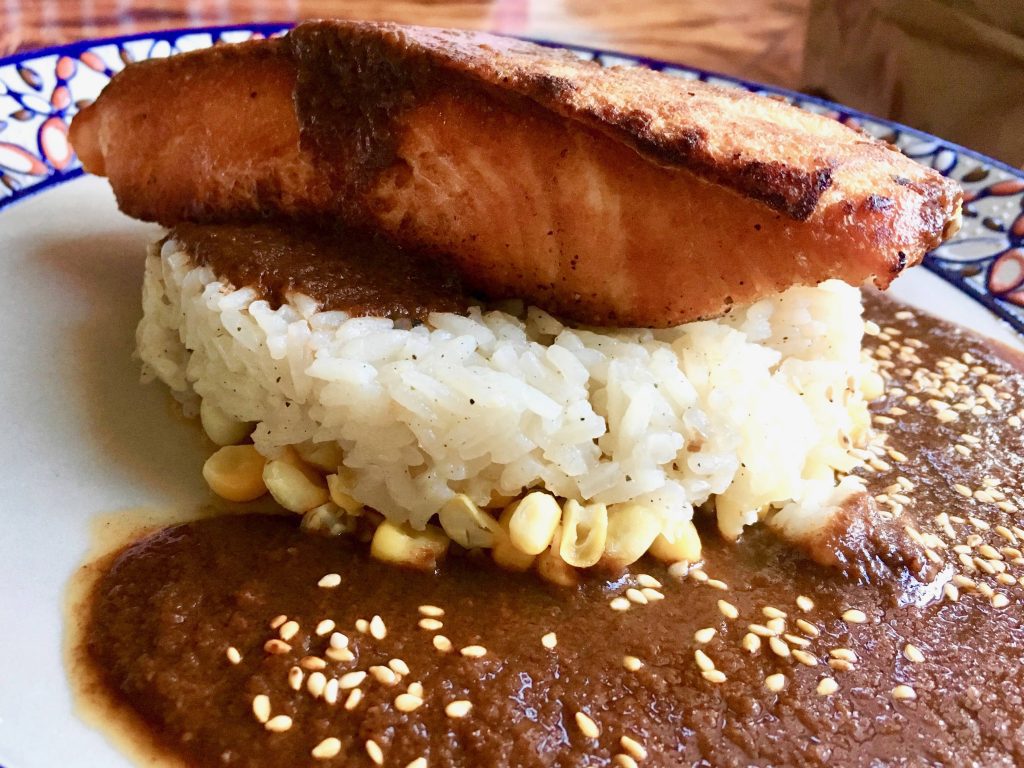 We also sampled their "de Mole" house nachos. Instead of the black beans, cheese, guacamole, pico de gallo and sour cream atop the corn chips, they serve them to the side. Smart so the chips don't get soggy ($10).
Then we finally got to sample their amazing mole, their namesake. The recipe is said to have been passed down from generation to generation, taking three days to make using 26 different ingredients. Don't miss the pan-sautéed salmon ($18) served atop Mexican corn salad and Jasmine rice in a puddle of their signature mole. That mole also adorned the chicken-filled enchiladas served with red rice and black beans ($18).
Although so full, we couldn't miss the desserts offered that evening from Chef Flores, dessert cookbook "Dulce: Desserts in the Latin American Tradition."  The fried churros come with a Mexican chocolate dipping sauce; the tres leches (sponge cake soaked in evaporated milk, condensed milk and cream) topped with whipped cream and fruit.
I recommend a special trip to Williamsburg to try de Mole.
de Mole
Williamsburg
2 Hope Street,
Brooklyn NY 11211
347-721-3399
www.demolehopest.com