My friend's daughter had been and raved. And so we decided to try Shuka, a restaurant offering a blend of various Mediterranean cuisines —  Israeli, Moroccan, Palestinian and Syrian to name a few.
I started with their slightly watery watermelon Haifa, a blend of Tito's, watermelon juice and a Mediterranean Apertivo seasoned with za'atar, a drink best for those who like their libations on the light side ($14).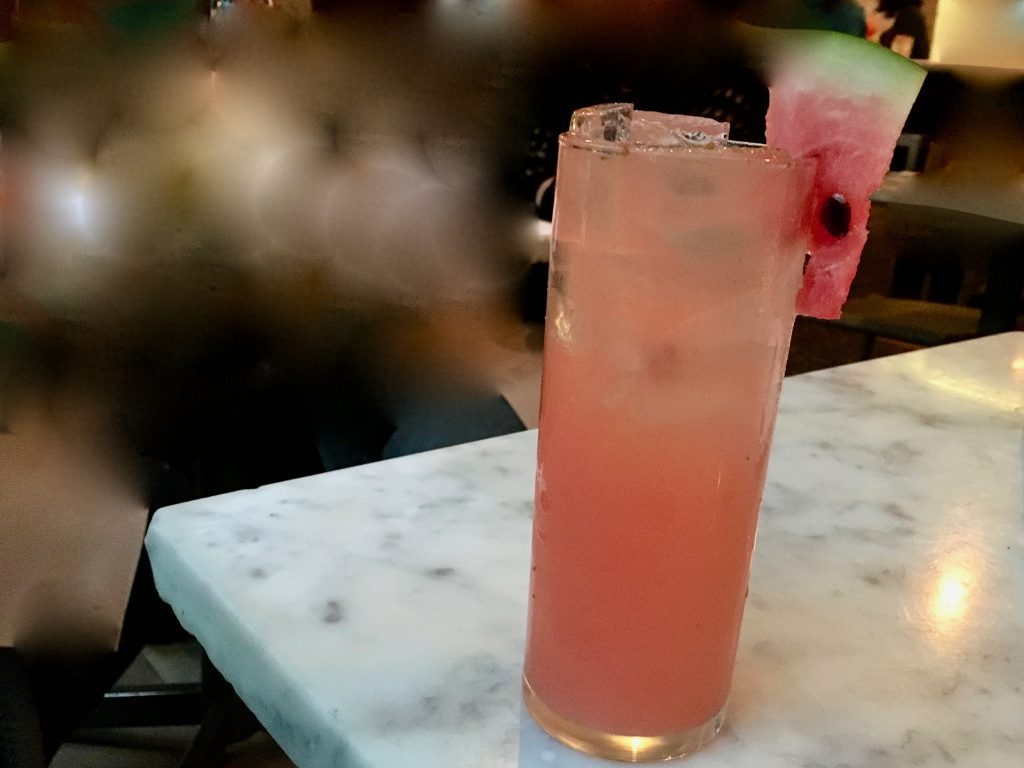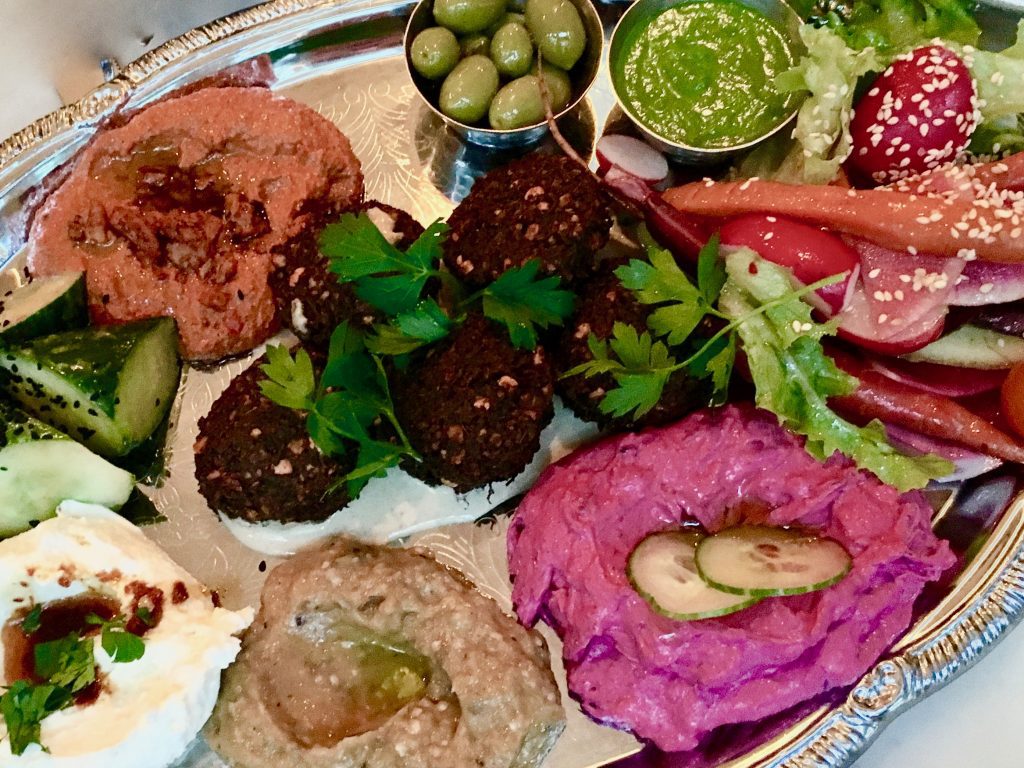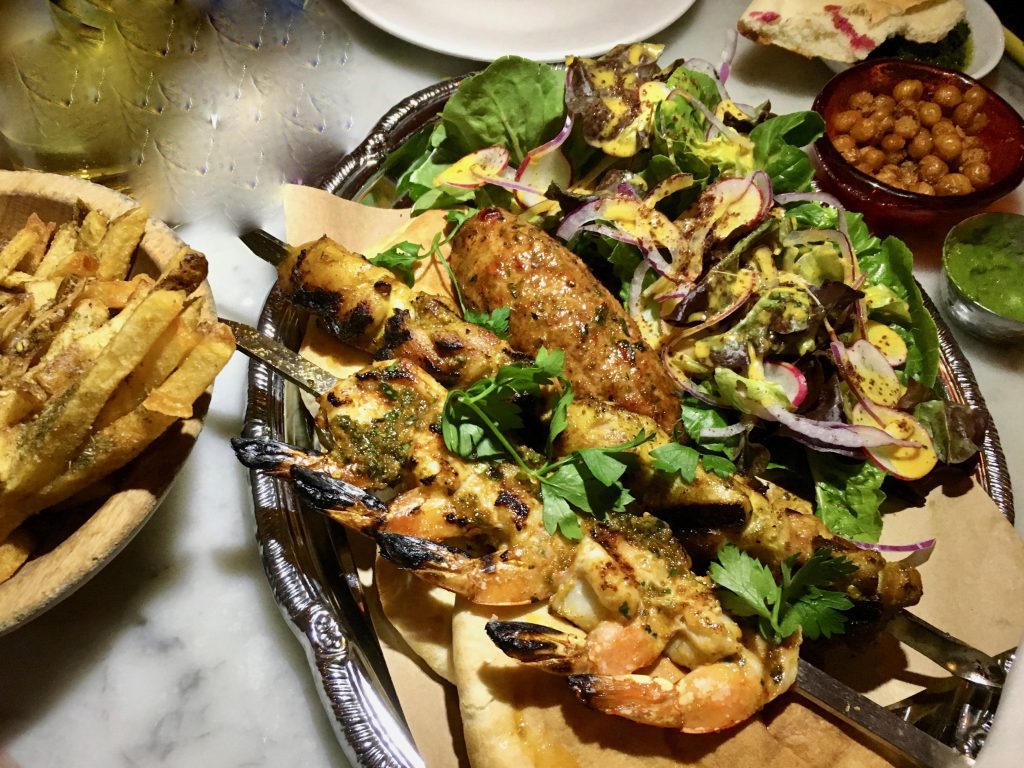 Our overzealous hunger had us order the Chef's Feast ($52 a person) that gave us a chance to sample so many of the mezze offerings. That spread started with a humongous platter, which was almost too big for the tiny table, with housemade labne (yogurt) with harissa, taramasalata (smoked Arctic char, trout roe), muhammara (roasted pepper, pomegranate seeds and walnut), five (slightly overcooked) fried falafel, fresh lemon cucumbers, fresh carrots & radishes, olives  and my favorites, their beet tzatziki and zaalouk (Moroccan eggplant) — served with warm pita bread.
The next large platter came filled with skewers of five grilled tender and succulent shrimp, five chunks of moist Hawaiian spiced chicken and one large pork (ground) kofta on skewers along with a superfluous salad. On the side, we also tried the tasty but not crisp za'atar fries.
What followed was a sort of panna cotta tasteless dessert, that I didn't eat.
If I ever went back, I'd skip the "feast" and just order the grilled shrimp or chicken with beet tzatziki and zaalouk.