Cafe Cluny is a pricey corner spot in the West Village where, upon arrival, you're met with the classic NYC attitude alluded to in various sitcoms. Unpleasant.
Once we were finally seated at a table to our liking, our server was wonderful and attentive. We started with their namesake cocktail, The Cluny. Think a lemon drop, served up (AKA no ice) made with Ketel One Citron, lemon and ginger. Nice ($15).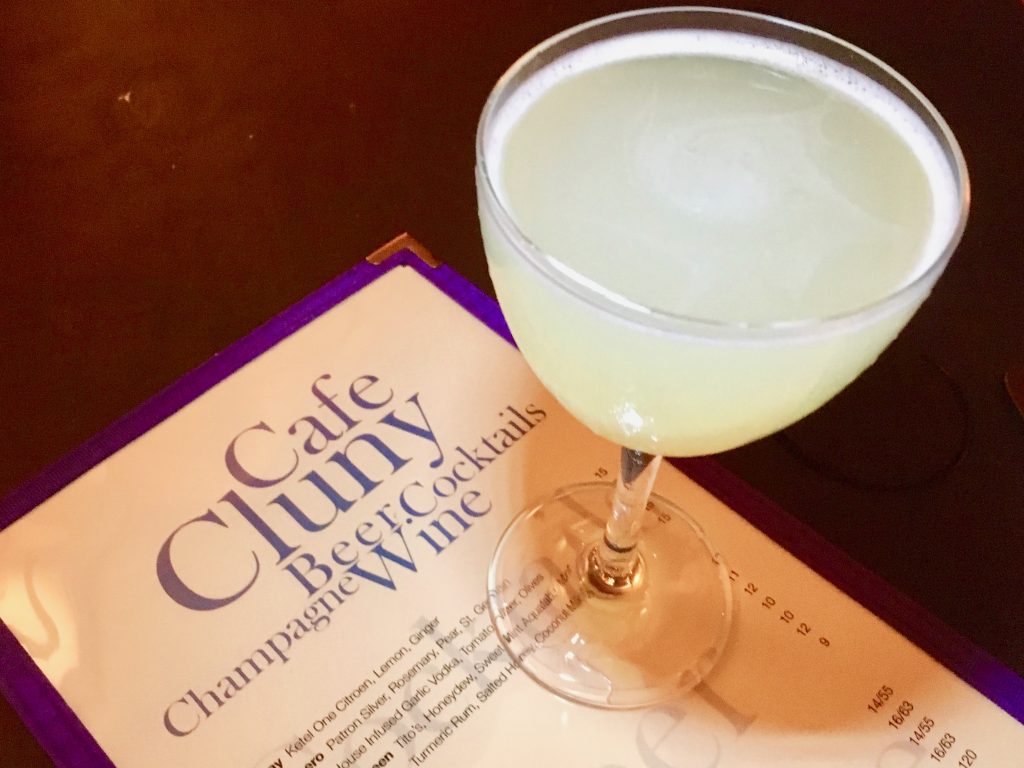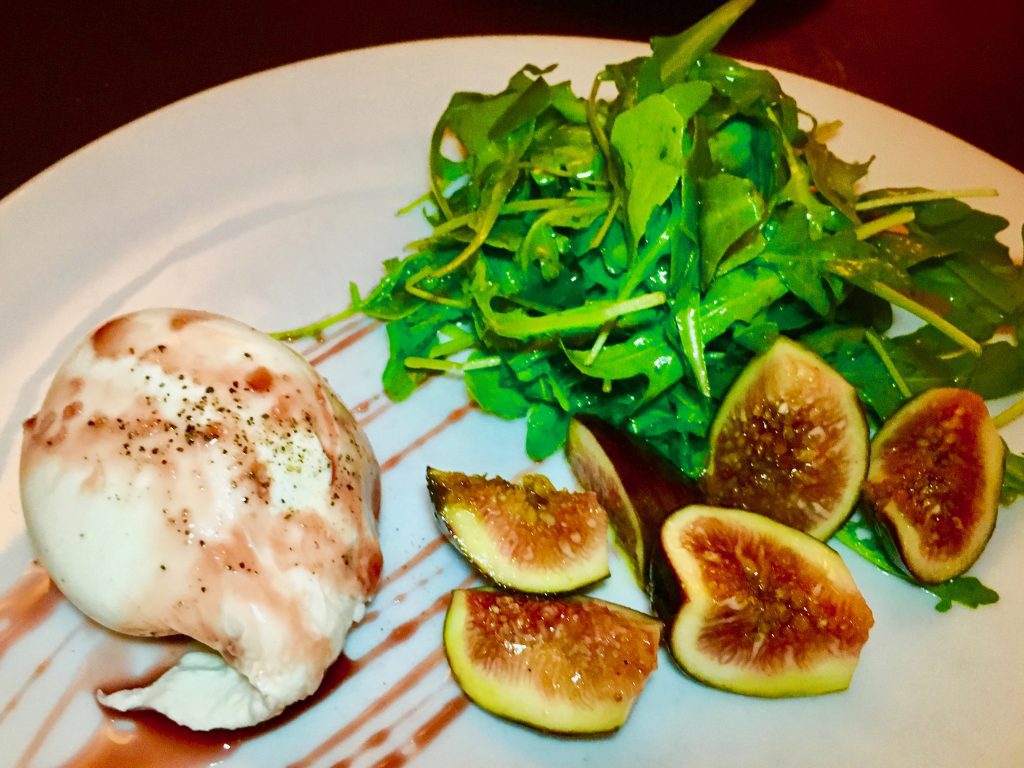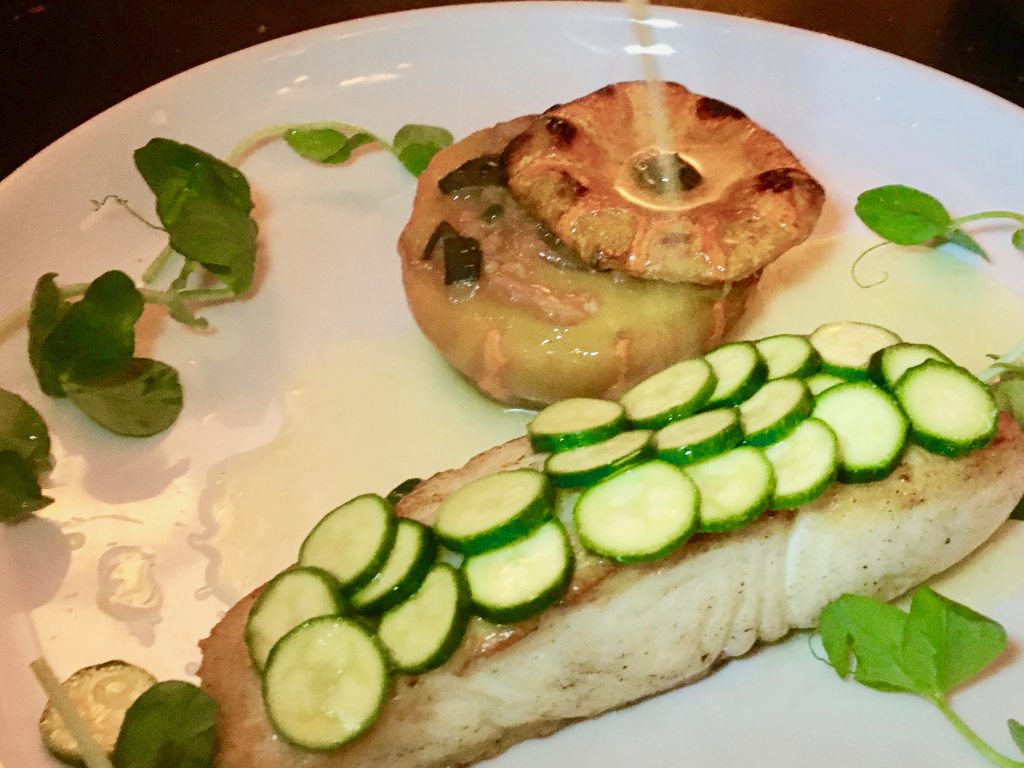 Our salad contained fresh figs, lemony-dressed arugula and burrata all drizzled with a port reduction ($19).  I would recommend.
I had the pan-seared halibut that had been so overcooked and dried out that the manager had the kitchen re-do the plate. The fish (tasted more steamed than seared) came topped with mini-zucchini slices placed on top to resemble scales. The dish came with a slice of tender pumpkin filled with some indistinguishable cooked vegetables and a pitcher of squash broth ($36) to moisten it all. I don't recommend.
I hear Cafe Cluny is descent for brunch. I may consider returning and trying that.
Cafe Cluny
West Village
284 West 12th Street
West Village, NY 10014
(212) 255-6900