Korali Estiatorio is located on the Upper East Side, not too far from the Cooper Hewitt museum where we planned to meet first. We had planned a celebratory lunch for our friend Karen's birthday after seeing the current exhibition.
Two of us skipped the exhibition yet we all met for lunch at this upscale Greek restaurant with white-washed walls and stonework reminiscent of Cretan Islands. We each had the $28 prixe fixe 3-course menu.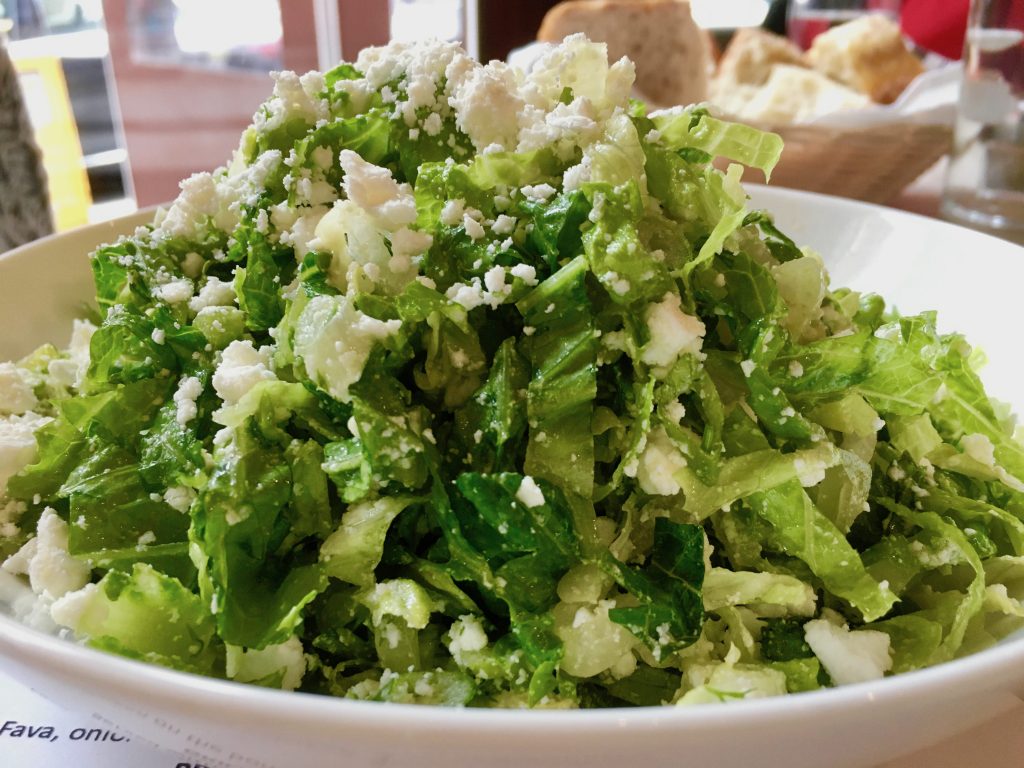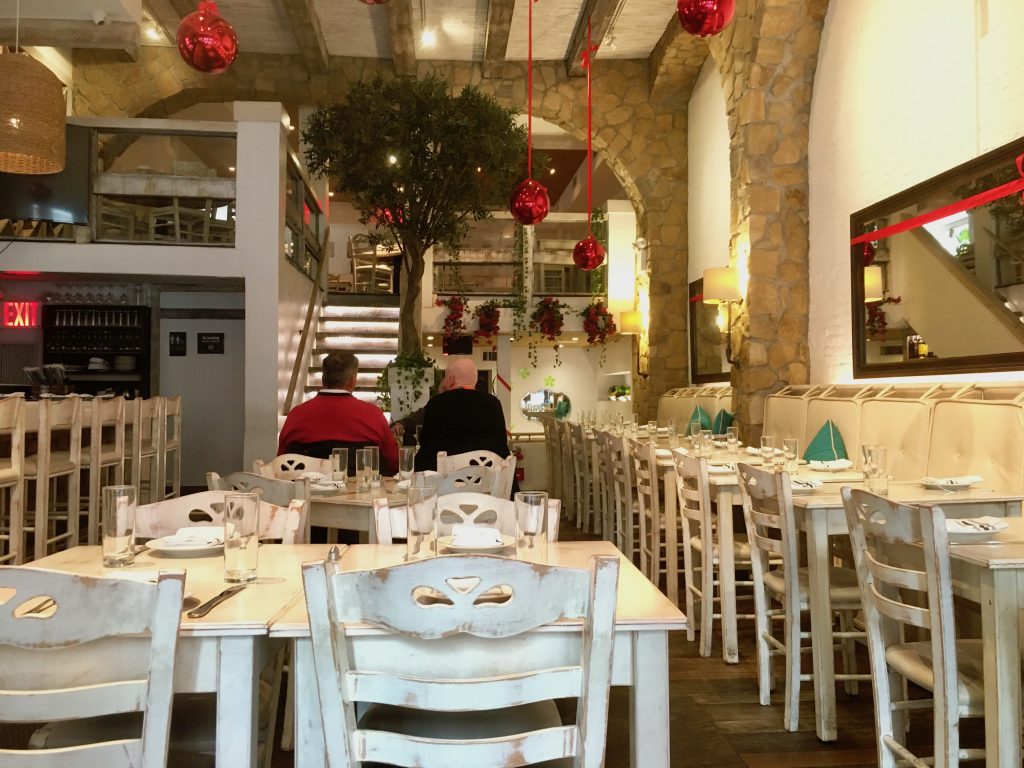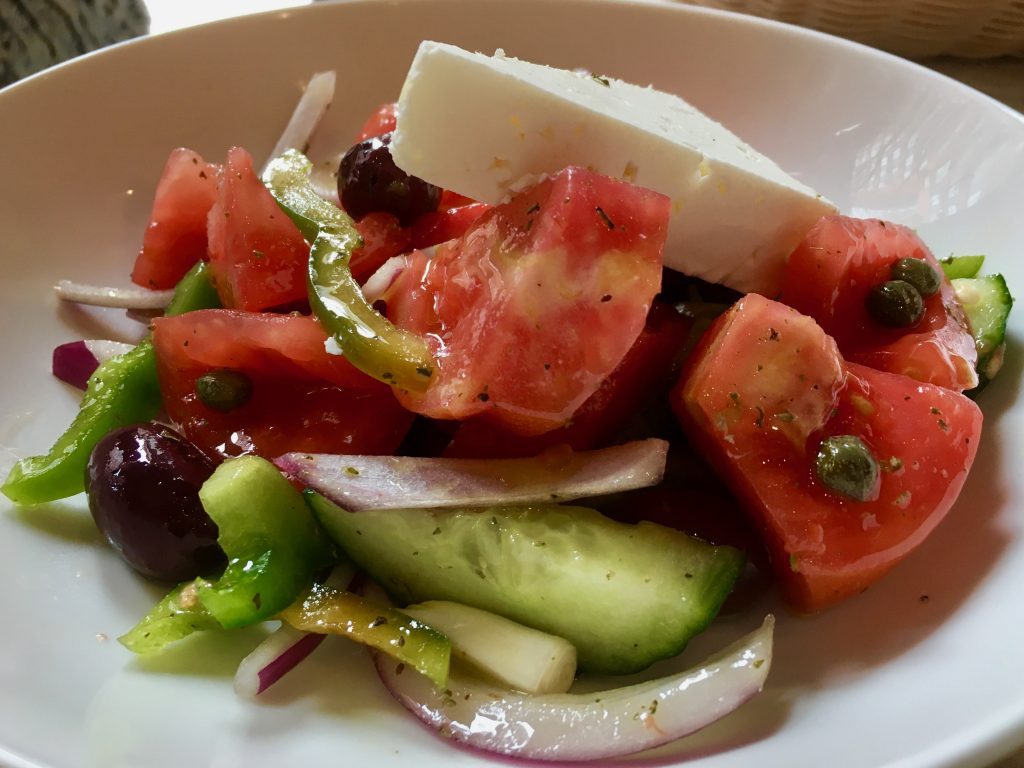 I started with the Marouli salad a huge portion of chiffonade of romaine hearts, scallions, and feta cheese. They had the more classic Horiatiki salad of tomatoes, cucumbers, onions, peppers, kalamata olives and a chunk of feta cheese.
The branzini — like at most all Greek restaurants – is worth ordering. This grilled fillet is accompanied by rice. The birthday girl ordered grilled octopus (that I shared!) over a puree of fava beans and garnished with onions and capers.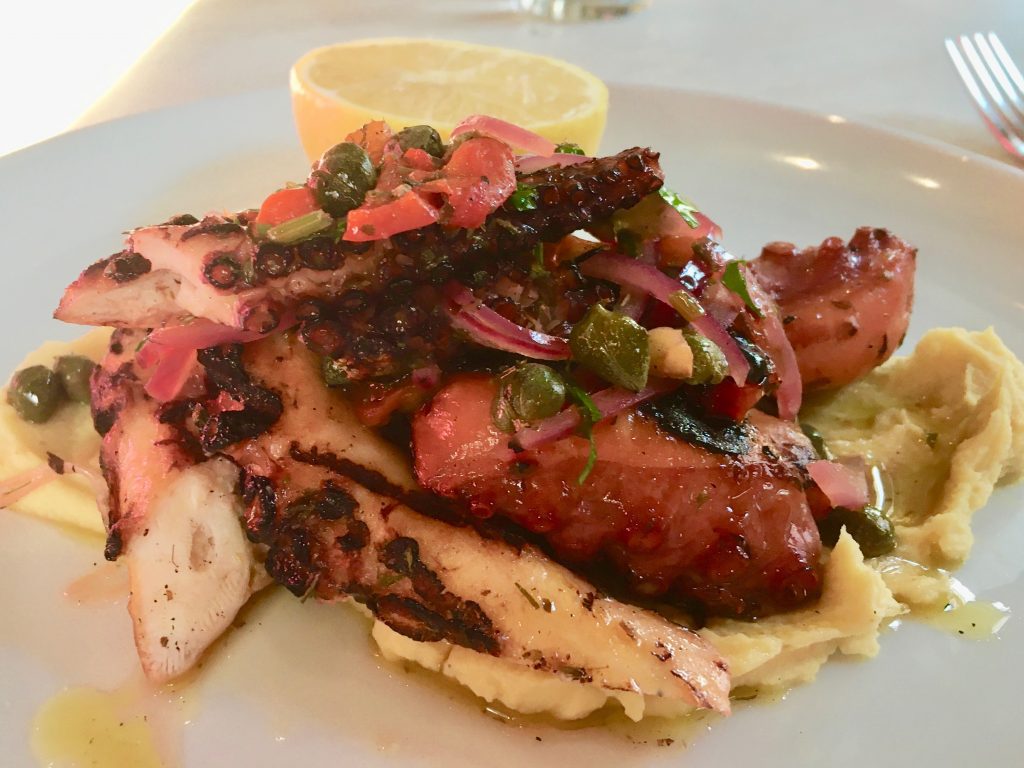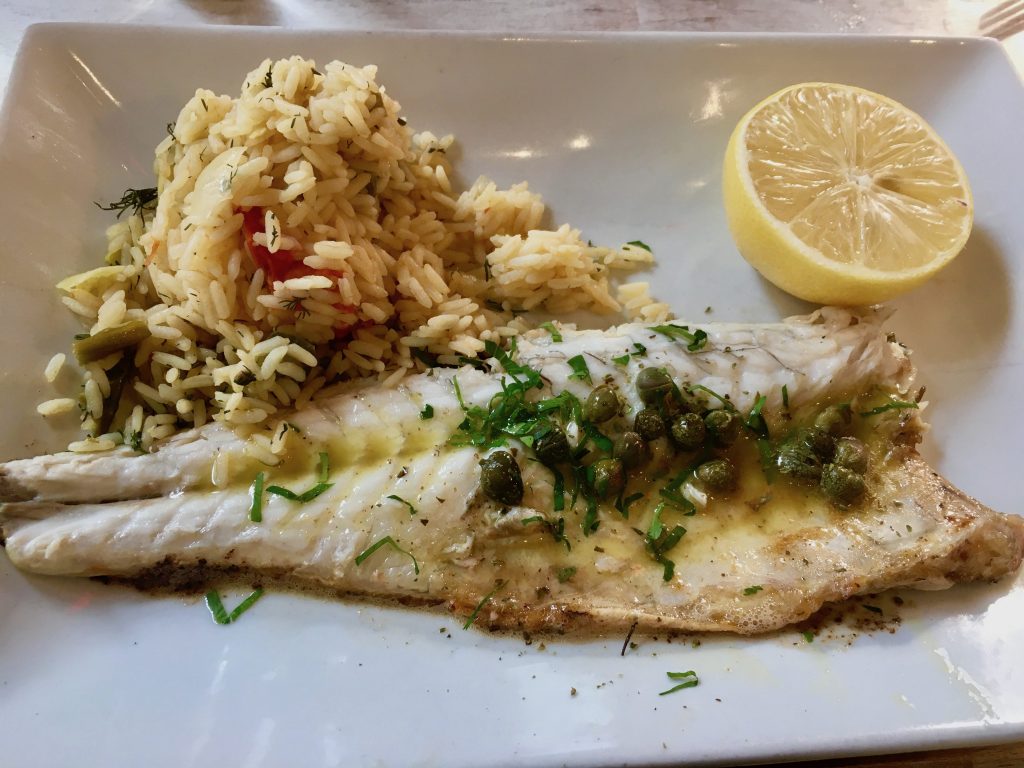 ​For dessert, the Greek yogurt comes diced fruit and drizzled with honey; the galaktoboureko, phyllo filled with custard semolina cream drizzled with a fruit syrup.
I highly recommend a visit to Korali Estiatorio.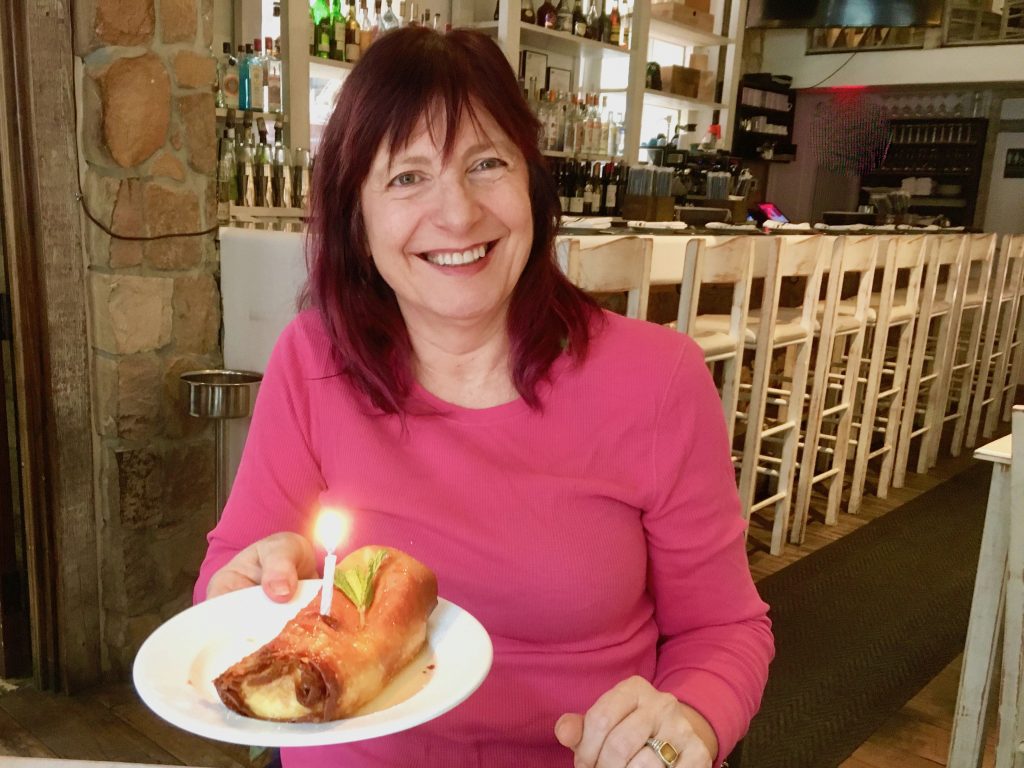 Korali Estiatorio
1662 Third Ave
New York, NY 10128
(646) 964-5470
nyckorali.com