There's a unique way to enjoy ramen in a "solo flavor concentration booth" in Times Square. This bi-level Ichiran restaurant has 103 booths and no communal tables (those are only available at the Bushwick, Brooklyn location).
Once seated at one of the vacant booths, we removed the divider between us so we could discuss what we were ordering using the paper form. I was aware that the booths ensure we'd focus on our ramen experience yet preferred to interact with my friend while we ordered and ate.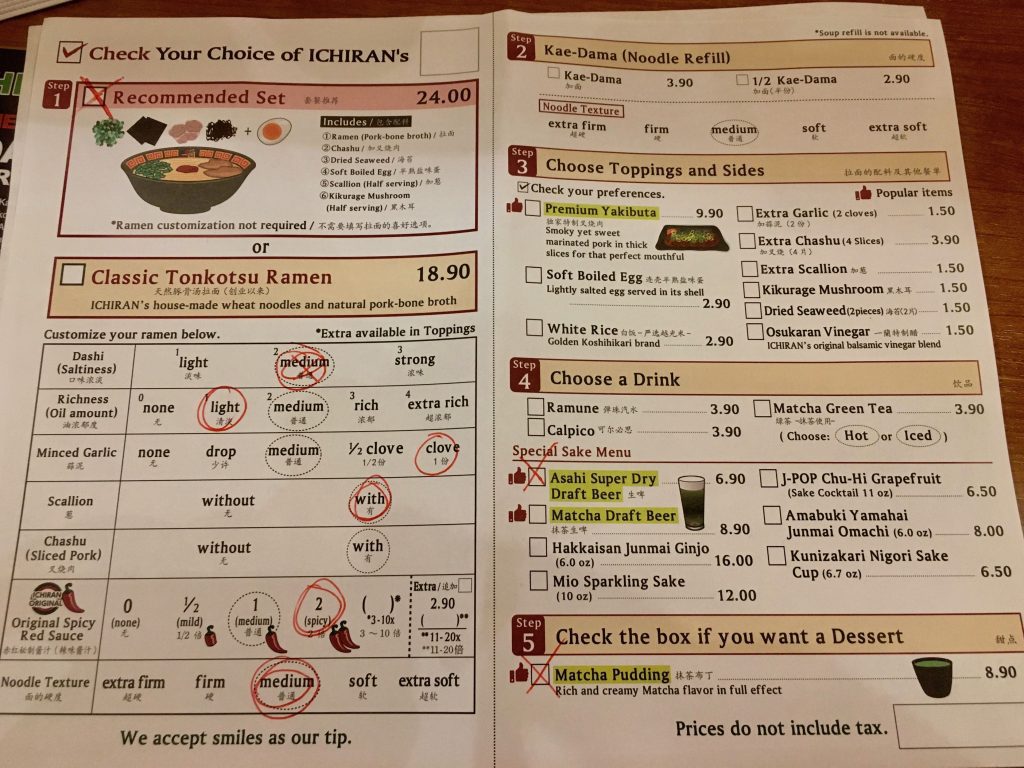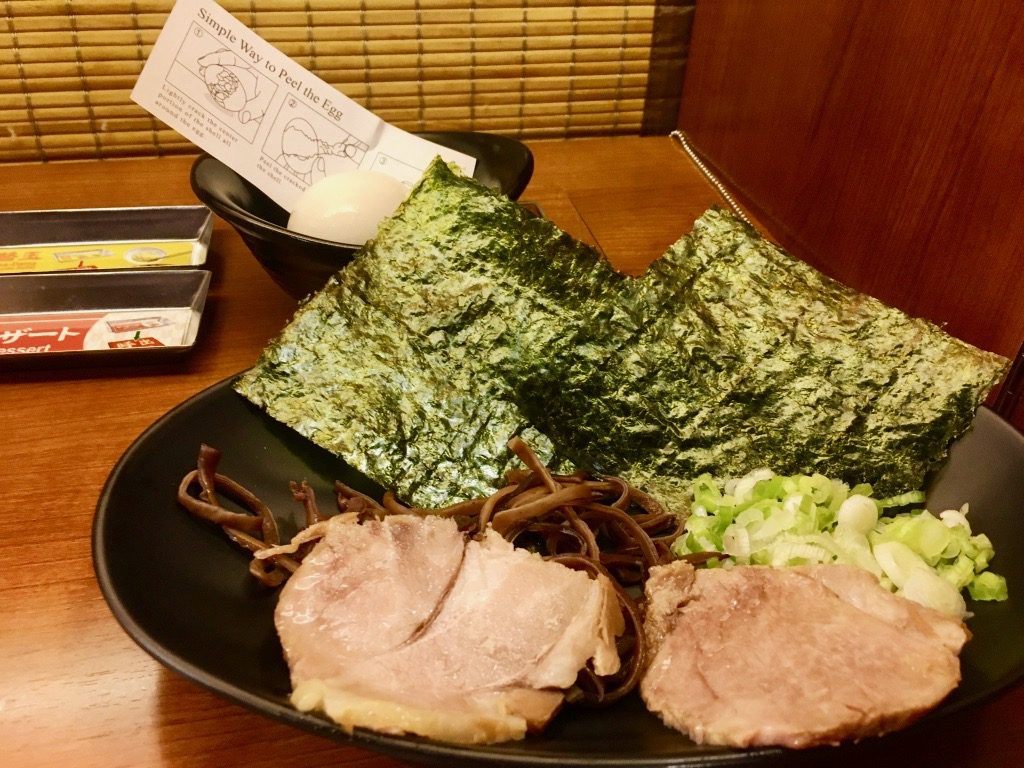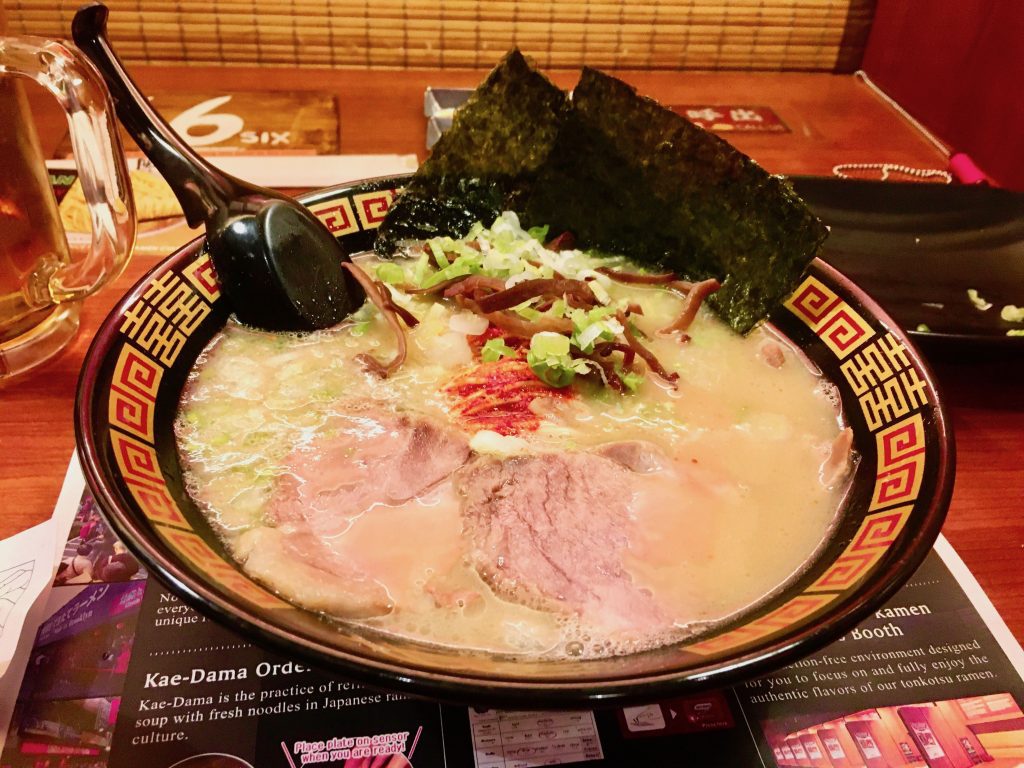 First, we selected our ramen (either classic Tonkotsu ramen, $18.90 or the "Recommended Set," $24.90). Being their guests, we chose the latter giving us all the extra ingredients — marinated pork loin, Kikurage mushrooms, a soft-boiled egg, dried seaweed, scallion — for our meal. We still needed to choose the flavor levels, the noodle texture, saltiness, spiciness and other extras such as sake or beer. I chose the Asahi draft beer ($8.90).
Once we completed our forms, we used our call button so a server would lift the bamboo screen to pick up the completed menu. Quite quickly, our server delivered the individualized bowls of ramen presented in a traditional Japanese ramen bowl. The ramen contained the Hakata-style homemade wheat noodles in a natural bone broth, intensely flavored from the over 30 different types of spices.
For dessert ($8.90) they offer and we sampled the flan-like Matcha pudding with Kuromitsu (brown sugar) as a sweet finish to our meal.
Ichiran is not for an evening when you want to leisurely dine with friends, but it is worth trying. I do suggest you head to one of the Ichiran locations for the unique experience of their delicious ramen in a flavor concentration booth.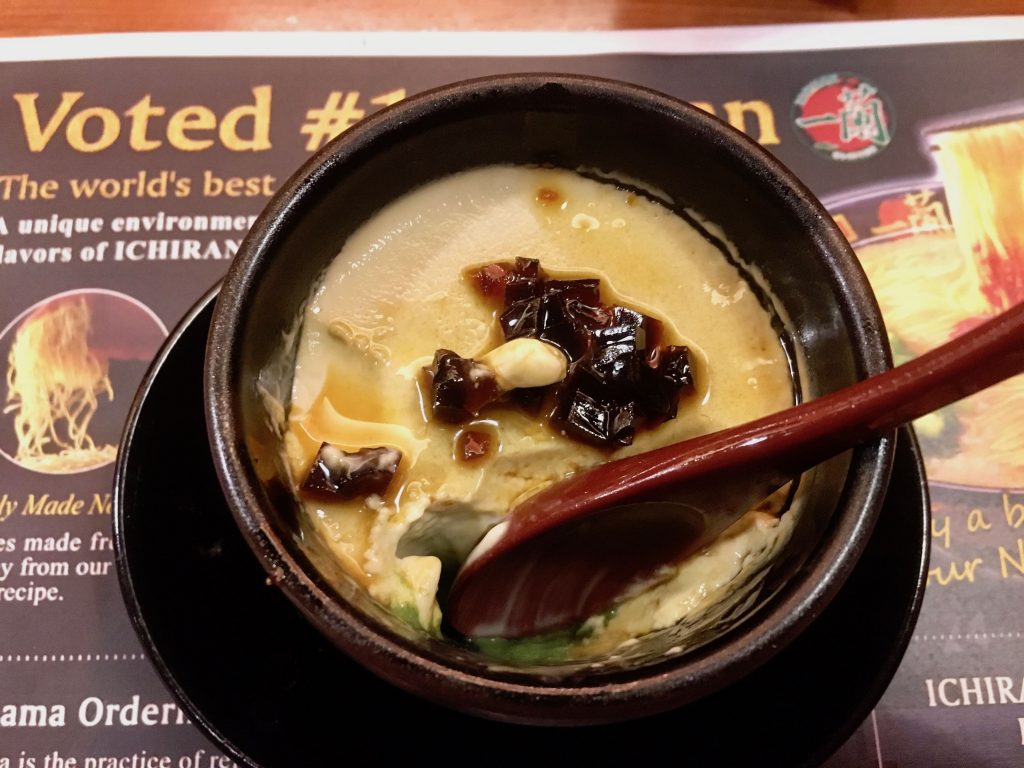 Ichiran
Times Square
152 West 49th Street
New York, NY 10019
646-964-4294
https://www.ichiranusa.com/location/times-square/