[Continued from A Few Southern California Breakfasts From Our Sisters Trip (2)]
Our last breakfast on the trip was at Sambos a family-owned restaurant offering classic fare to start the day. We sat outside across from the beach at the Pacific for our last meal of this trip, as after our meal we were off to the airport, heading home.  One sister had the garden omelet ($14.85). I indulged in their special Huevos Rancheros Special made with poached eggs, layered fried corn tortillas, black beans, cheese and chorizo all topped with salsa and guacamole ($15.50). That was a meal that satiated me for the first leg of my flights home.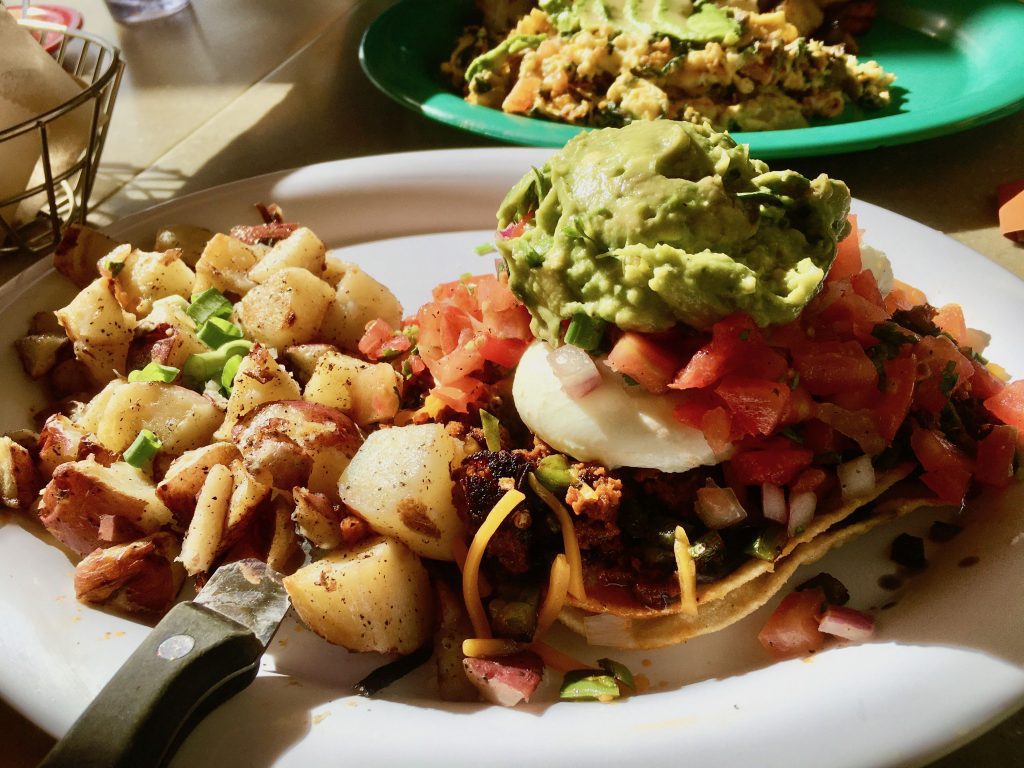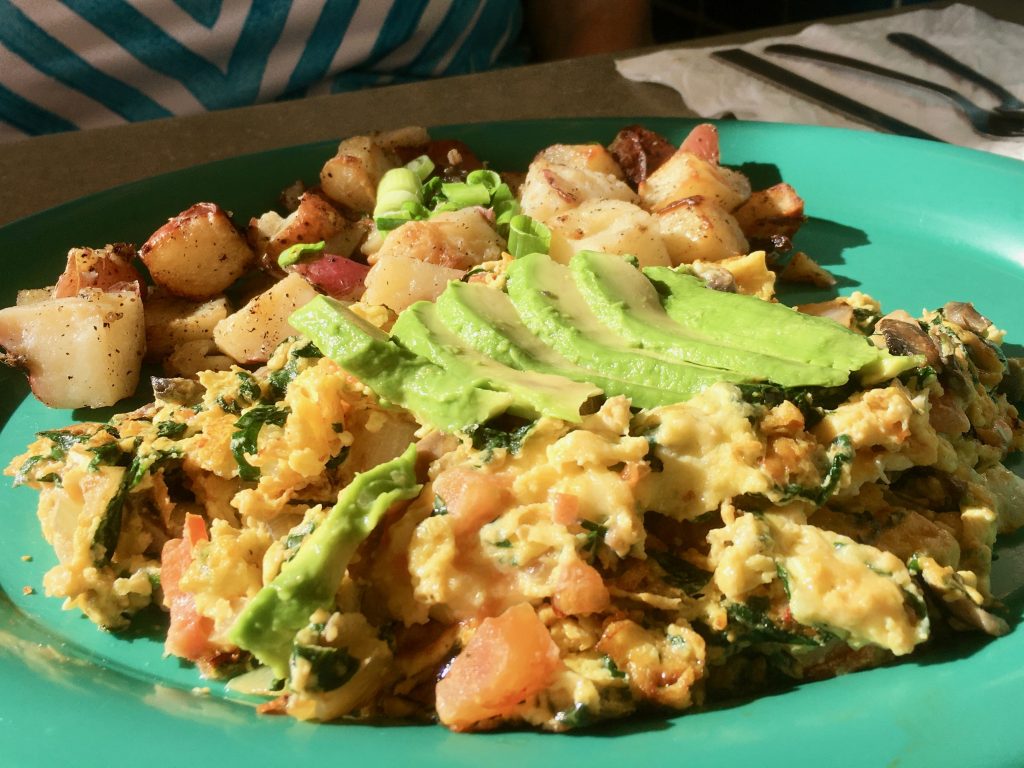 I'd recommend each of these breakfast places in the three posts if you're in Southern California.
Sambos
216 W Cabrillo Blvd
Santa Barbara, CA 93101
(805) 965-3269