It was another visit to the Met that brought us to Bocado. We were at the Met for a 90-minute guided stroll through the galleries learning about the links between great works of art and theatre, two loves of mine and two loves of our tour guide Marin.
After researching the area, I found Bocado described as a Rustic-chic restaurant & wine bar serving clever American bistro fare. The place was packed with families having brunch, a bit noisier than I like.
I ordered the huevos rancheros ($19) which was a mistake as Bocado's version is only like that hearty satisfying dish in the basic ingredients: corn tortillas, poached eggs, black beans, salsa and guacamole. Sadly this is a bland diet version. Glad I had ordered a side of crispy bacon, as that was satisfying, as was my mimosa that came with the egg entree.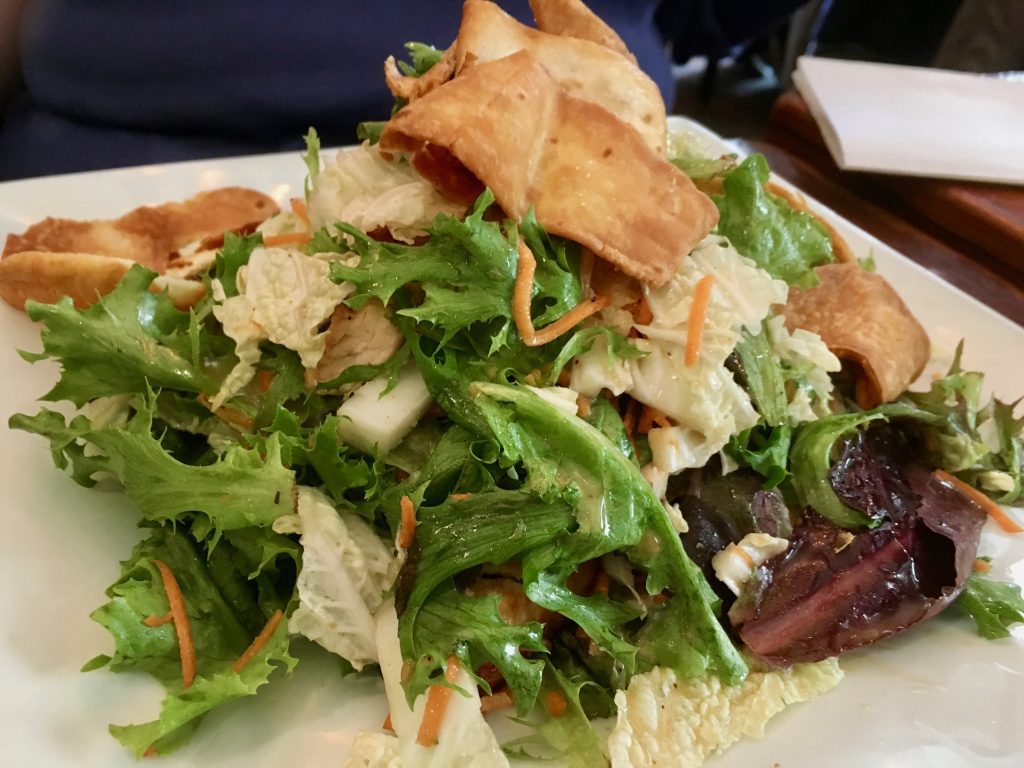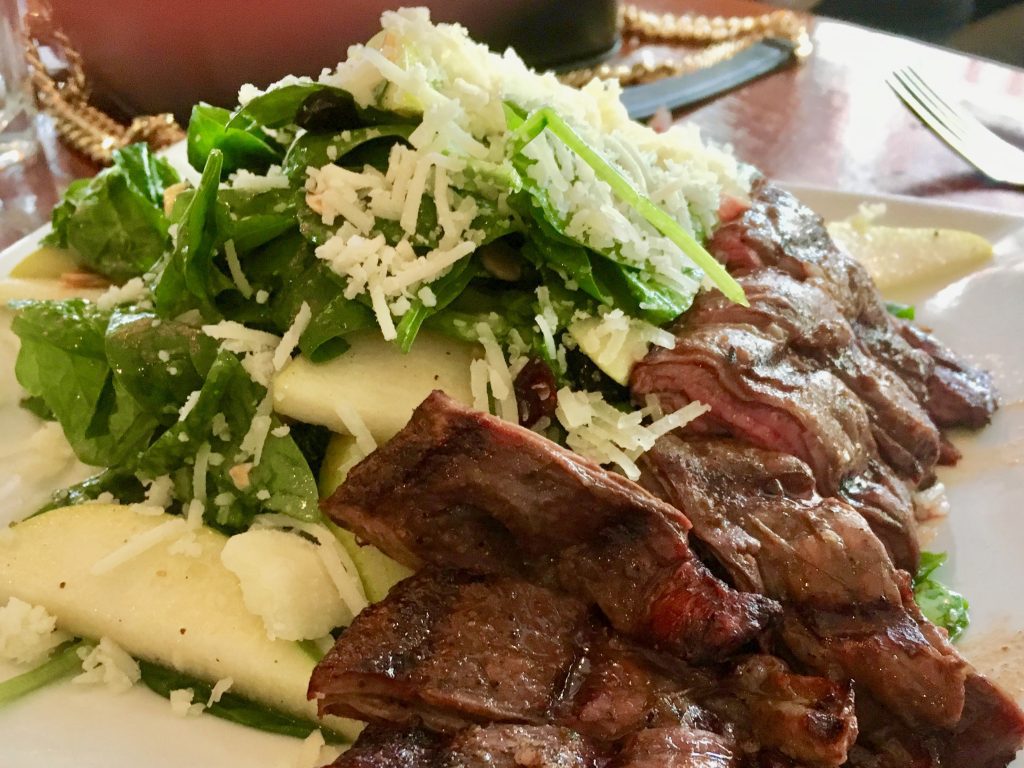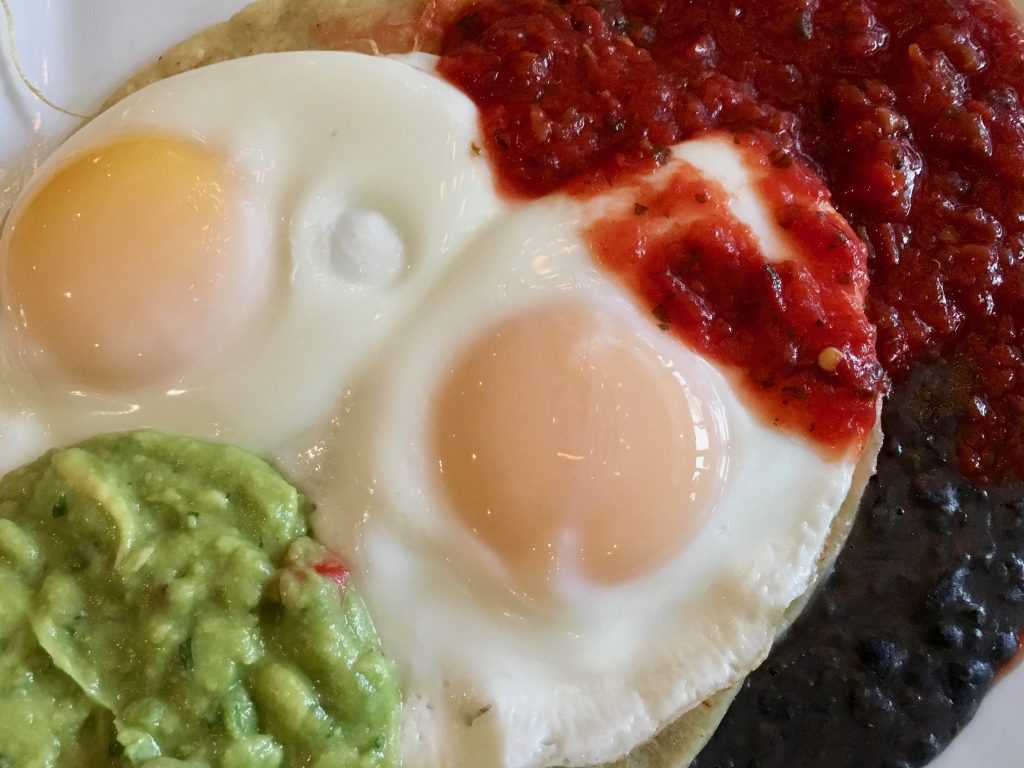 My friends Asian chicken ($22) salad was delicious. A much better choice with napa cabbage, organic baby greens, julienne carrots in a sesame vinaigrette. It could have done with less of the oversized crispy wontons. The other had the bosc pear salad with fresh baby spinach, sliced almonds, dried cranberries, Manchego cheese in a sherry wine vinaigrette ($19). She asked for the addition of skirt steak (+$8), cooked medium rare as requested.
So my recommendation if you're at the Met and are looking for a lunch place, make a res here and order one of their salads.
Bocado
Upper East Side
1293 Lexington Avenue
New York, NY 10128
212.289.9004