After seeing the recently closed Brancusi exhibit at the Guggenheim, we were again looking for a place a grab a light lunch in what I've heard referred to as a culinary wasteland.  We walked, knowing we'd find somewhere to grab a bite.
Noticing the Greek diner — the New Amity Restaurant — on  Madison between 84th and 85th, we decided to take a chance. We sat at a table in the narrow restaurant that mirrors made look larger. Our friendly waiter handed each of us one of the multi-page diner menus where eggs, a BLT or something simple is de rigueur.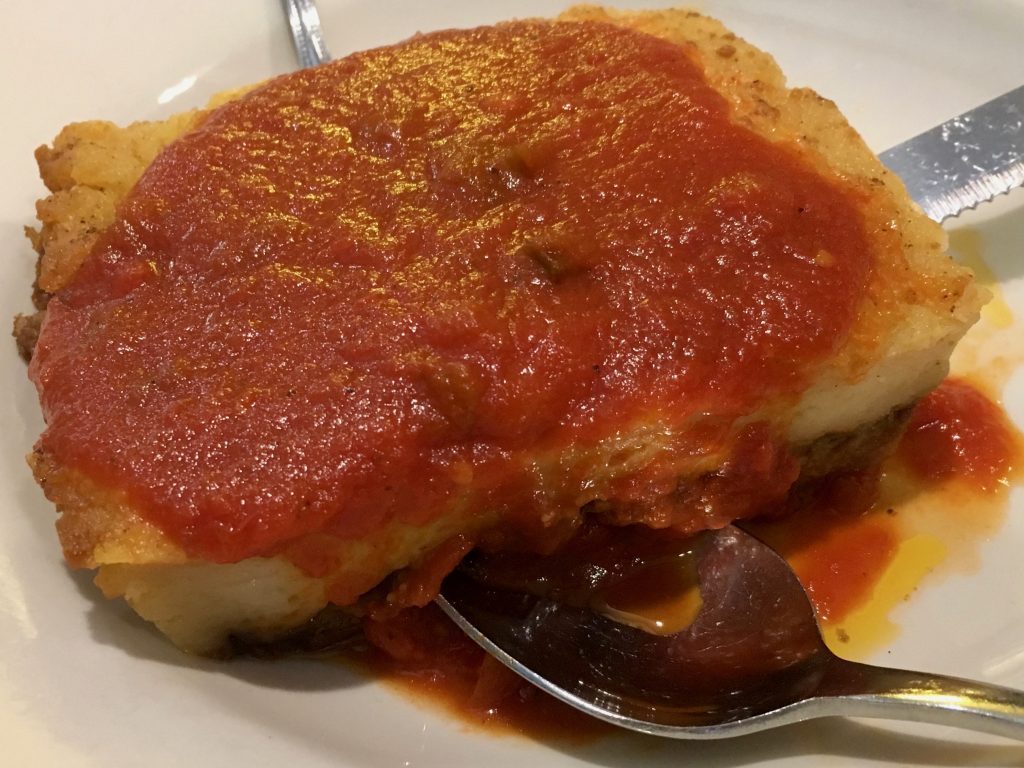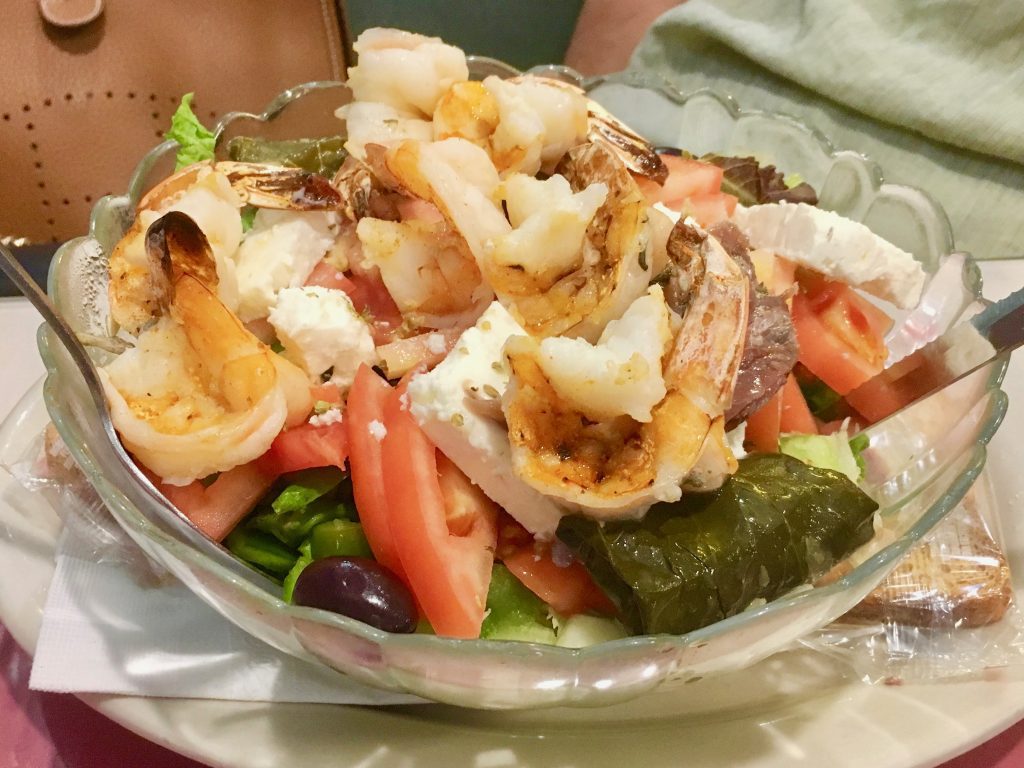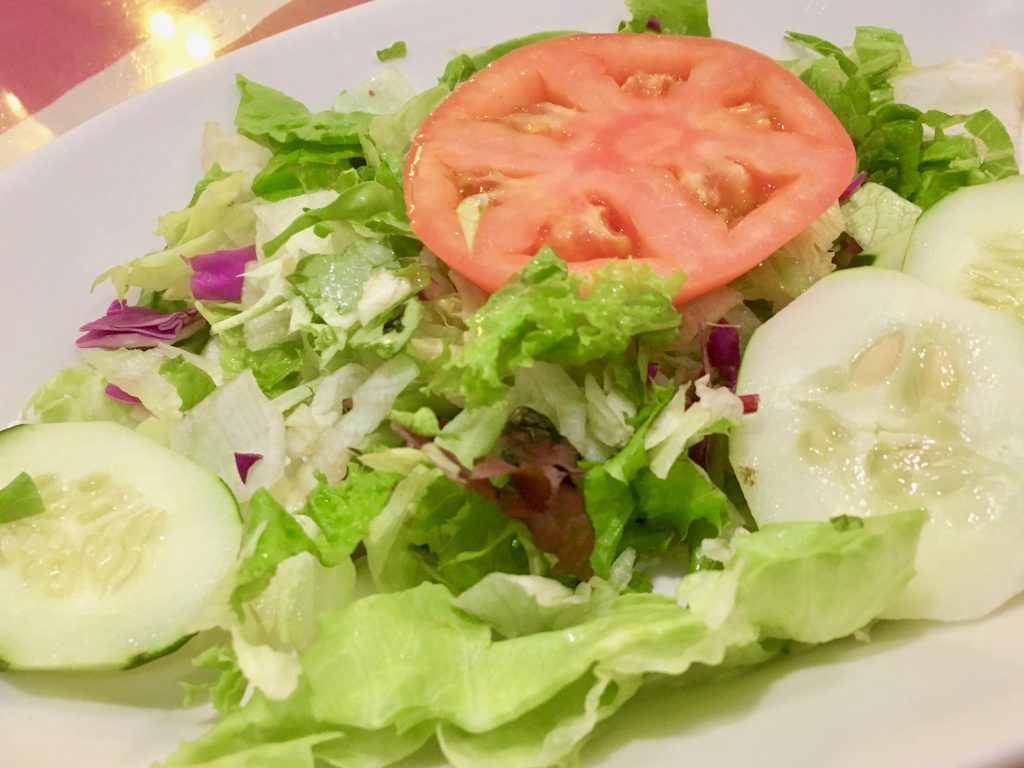 That said, we didn't follow our own rule! Instead one ordered a Greek salad with grilled shrimp; two of us shared a serving of the Greek classic, moussaka.
The salad (small $16) contained feta cheese, olives, anchovies and stuffed grape leaves over the lettuce, tomatoes and cucumbers, topped with lots of grilled butterflied shrimp (+$8.75).  That salad was the better choice.
We were happy with the simple salad that we asked for in lieu of the offered rice and veggie accompaniment to the epitome of Greek comfort food. Sadly the housemade mousaka ($19) although flavorful was mostly potato with little else.
With their friendly service, I would still recommend stopping by this diner for either that salad or simpler offerings.
The New Amity Restaurant
Upper East Side
1134 Madison Avenue
New York, NY 10028
(212) 861-3255