I had meandered past Bouley at Home many times but hadn't dined there until recently when invited to a friend's big birthday celebration. Their apple-lined entryway reminded me of the now-closed Bouley Tribeca restaurant, as did the spectacular food and service!
While we mingled the staff served finger foods of kuzu crisps topped with various goodies including steak tartare, fresh tuna, black truffles, shrimp and caviar.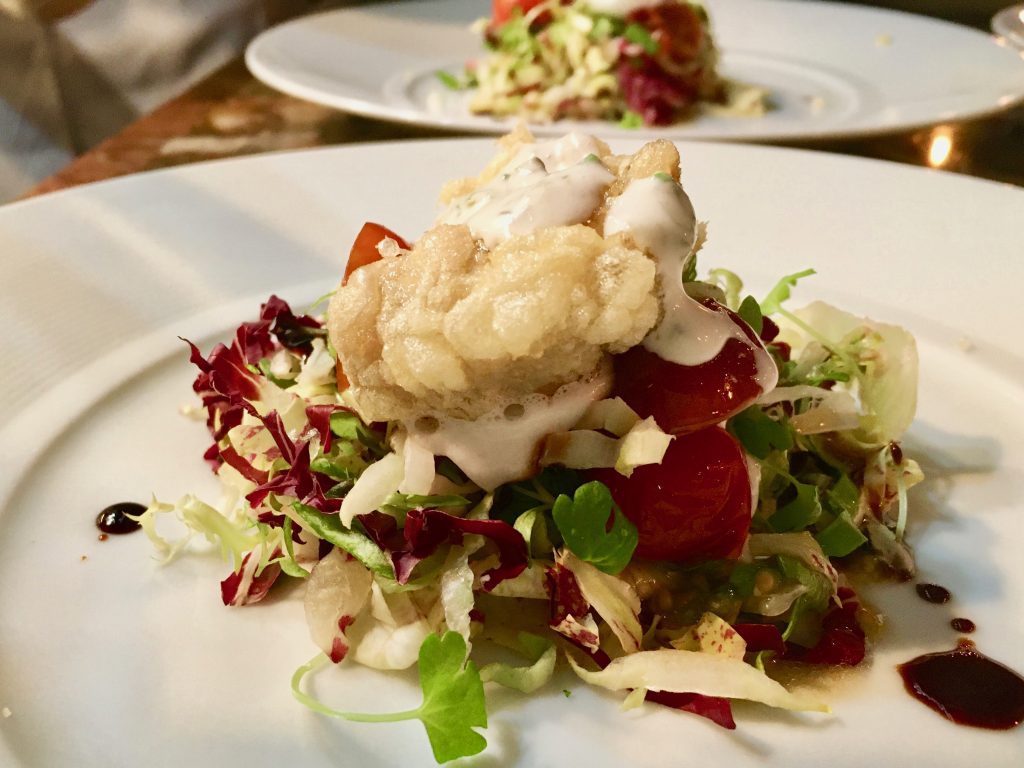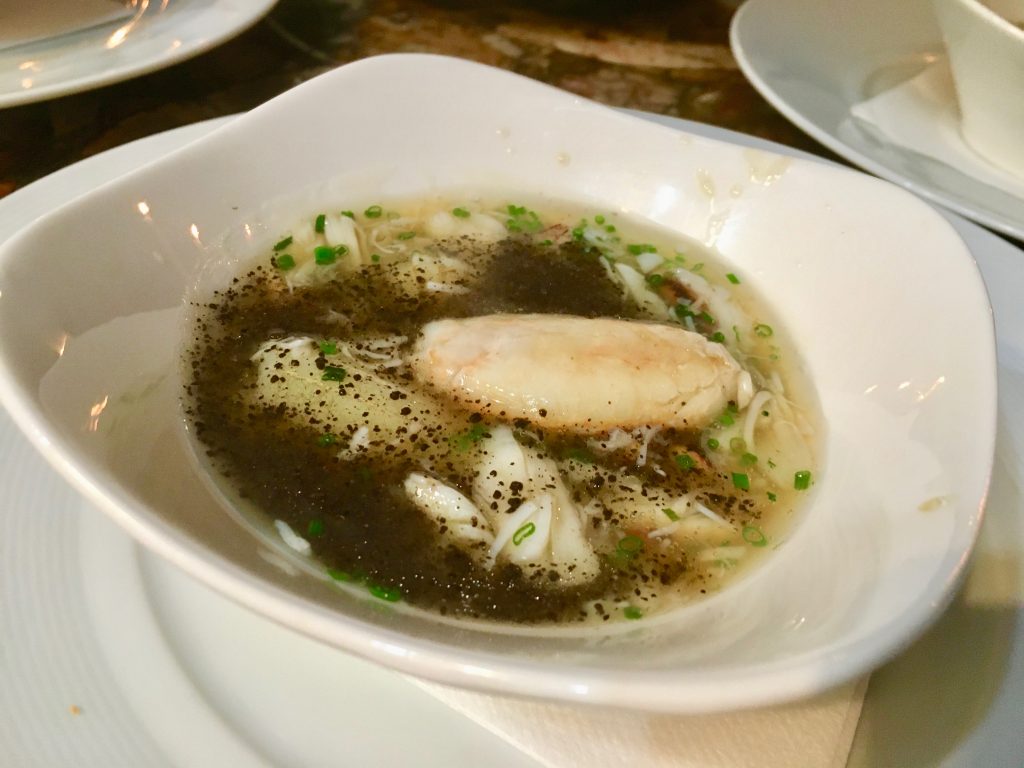 Once seated after the cocktail hour where the drinks and hors d'oeuvres kept on coming, our first plated course of this tasting menu was fried oysters atop a lightly dressed shredded salad. What followed included a porcini flan, Dungeness crab and black truffle dashi; Long Island duck breast set over polenta; wild Alaskan salmon with sweet peas, fava beans, an avocado miso and a "chlorophyll" blast of pureed spinach, kale, chives and Swiss chard; and, organic Colorado lamb with zucchini purèe. Each dish came beautifully plated.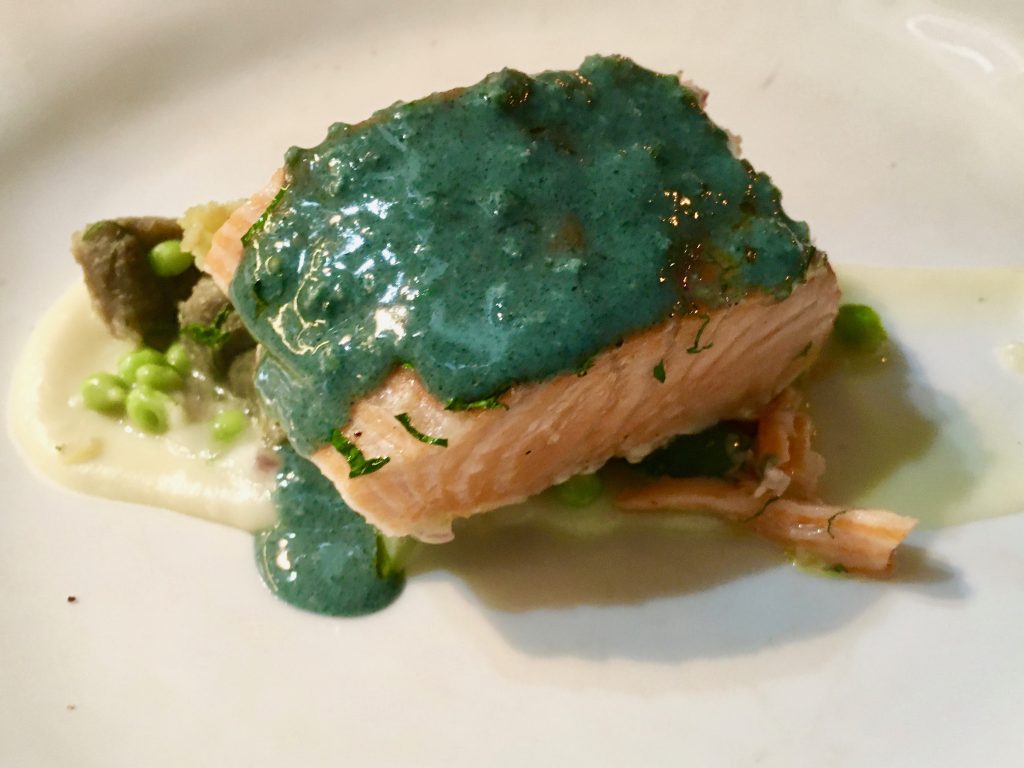 Desserts included a chilled hibiscus soup, blackberry sorbet and pomegranate gelée; Valrhona chocolate fondant with coconut sorbet; a tier of chocolates and nuts; and, of course, raspberry rose vacherin birthday cake.
Worth a visit.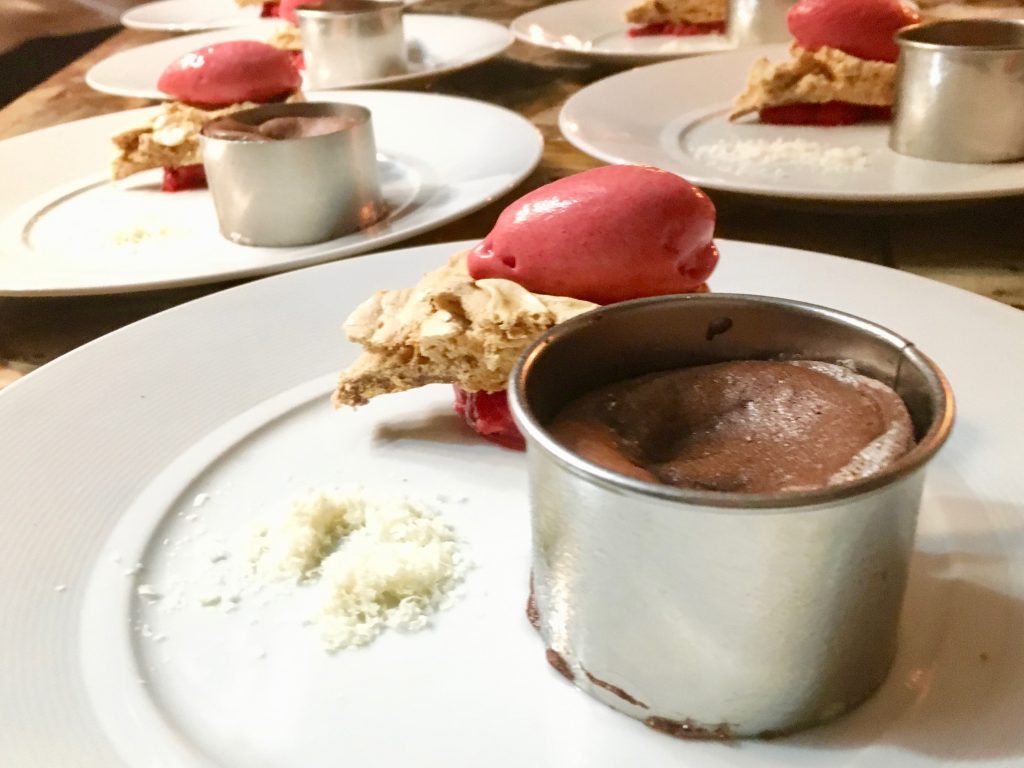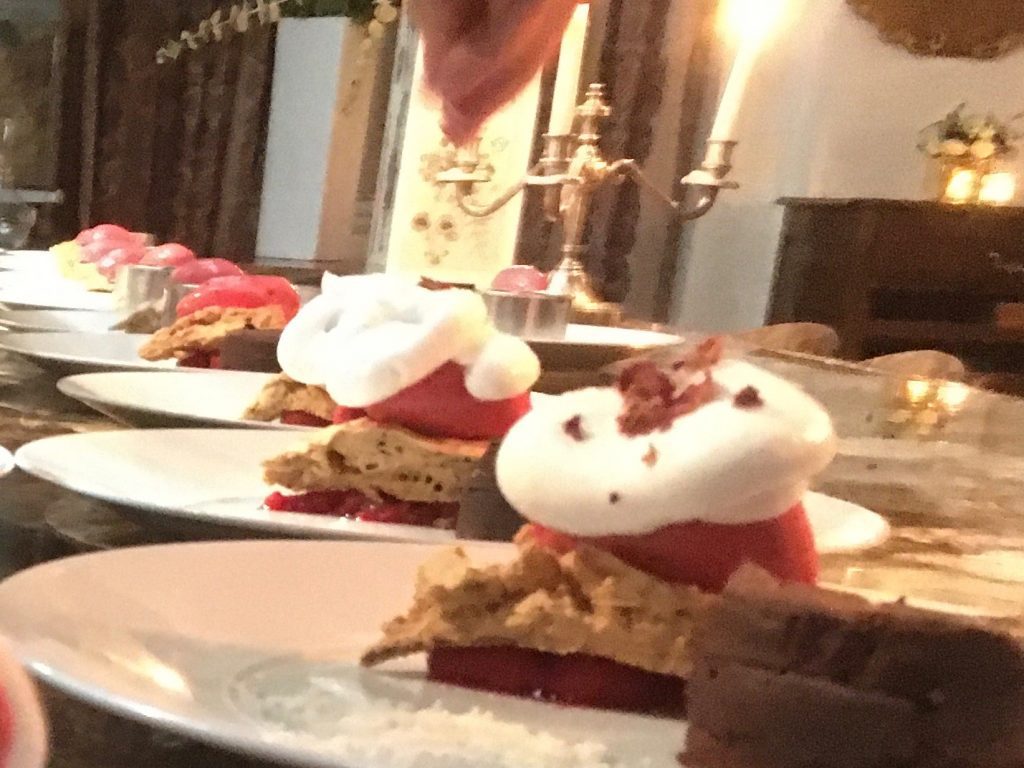 Bouley at Home
31 West 21st Street
New York, NY 10010
(212) 255-5828
bouleyathome.com