My friend had been wanting to try Simon and The Whale, Gabriel Stulman's eclectic cooking restaurant since it had opened about a year ago. I got a reservation for us for her birthday.
We selected a Mauro Veglio, Barolo, 2016 ($78), a rich wine crafted from 100% Nebbiolo with intense fruit and an aromatic bouquet. Our first two selections arrived together. Don't miss the cheese croquettes ($9/four) in a red pepper (pimenton) coulis. They are fried balls of pâte à choux dough mixed with lots of gouda so much that when fried, resulted in oozing cheese in the center. Delicious.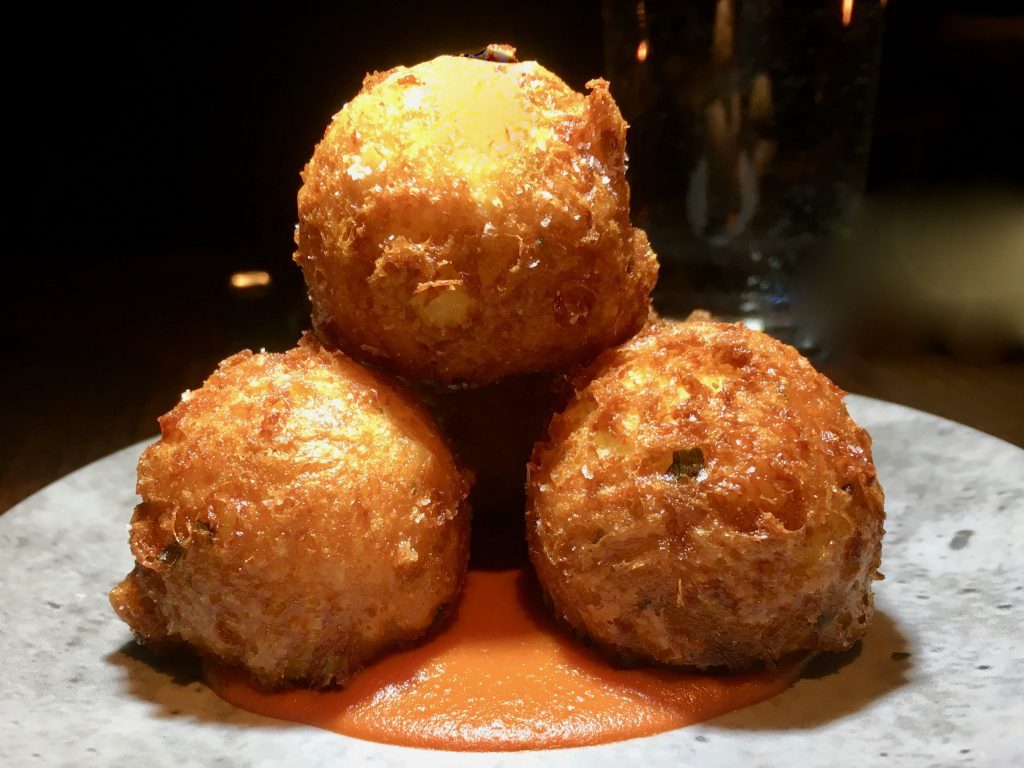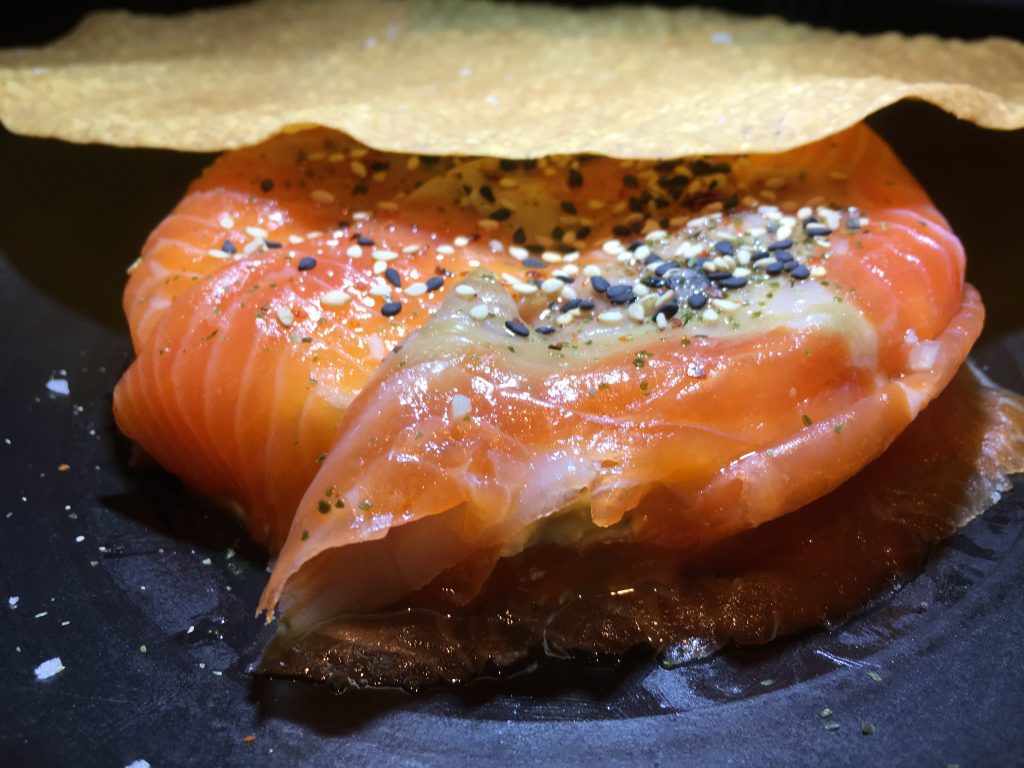 The house cold-smoked sea trout ($16) comes tucked over a ring of southern-style egg salad containing some gherkins with their juice and cayenne topped with a house-made olive oil cracker, made thin rolled through a pasta machine before it was baked. I would have loved more trout and less egg salad.
The disappointment of the night was the pricey ($38) "beef short rib." I would say pricey even had we been served tender short ribs. Instead, it was sliced tough pot roast in lots of sauce with some carrots, onions and potatoes. My dining companion said it looked and tasted like Dinty Moore Beef Stew.  Happily, we had ordered a side of fries to fill us!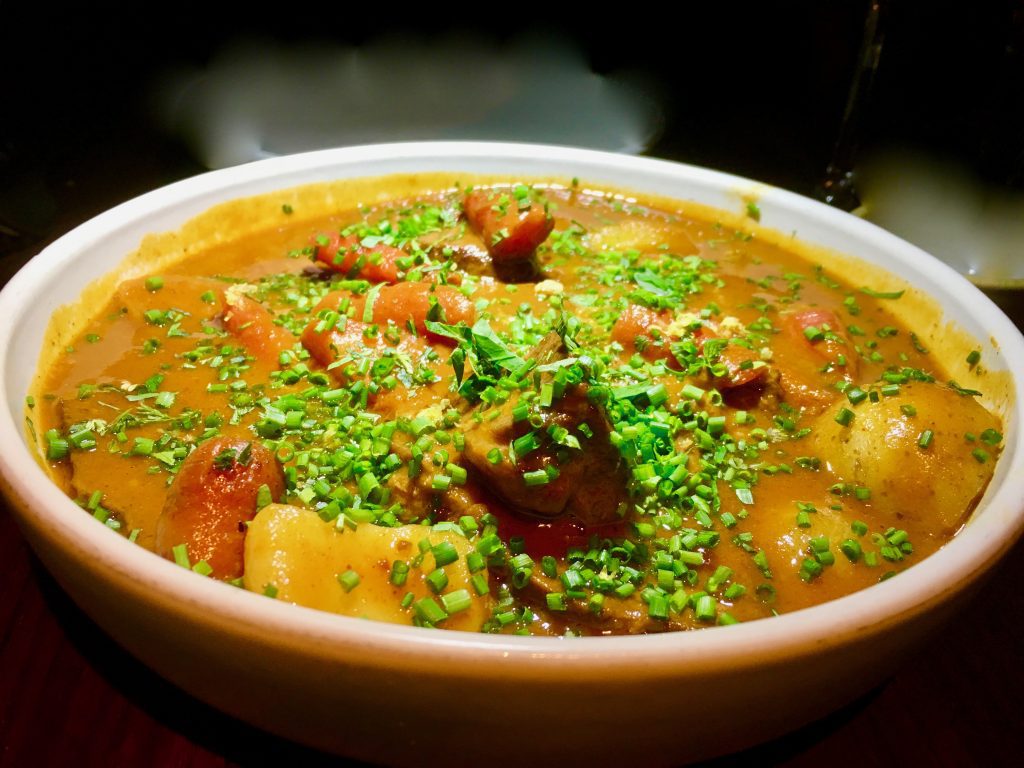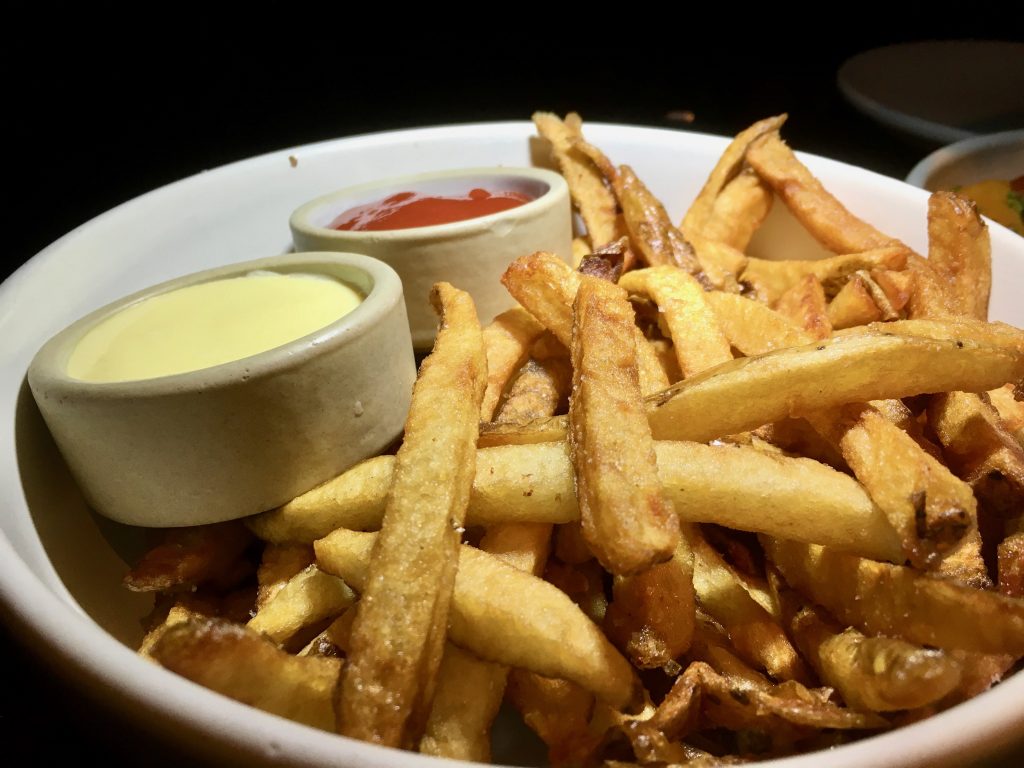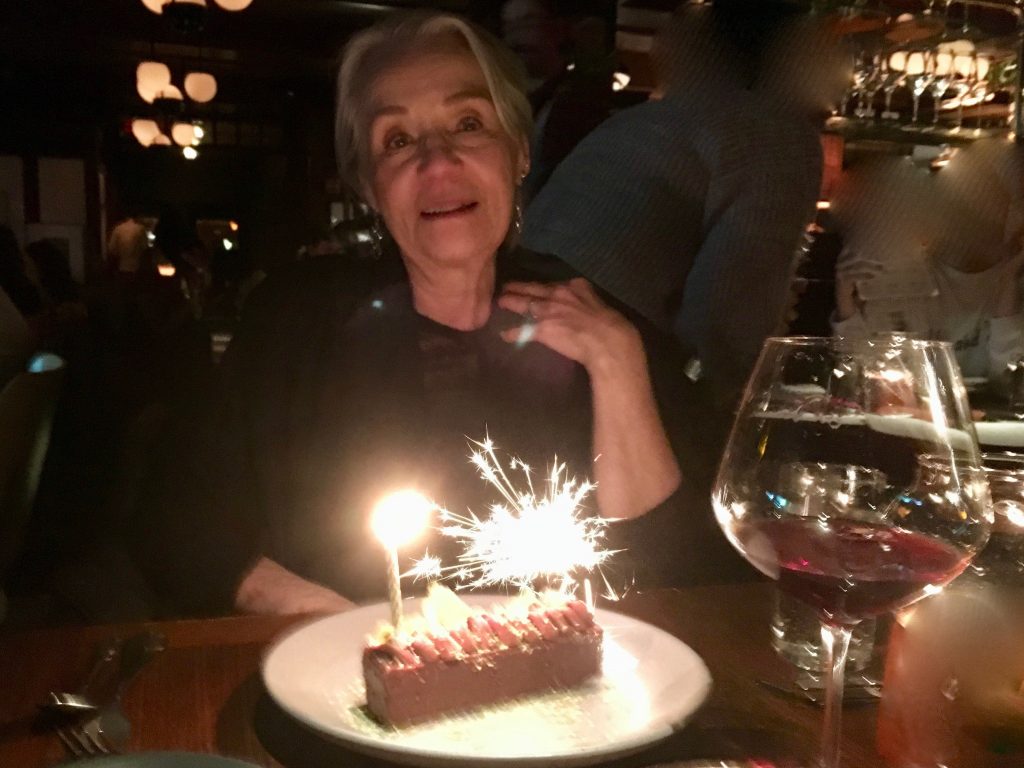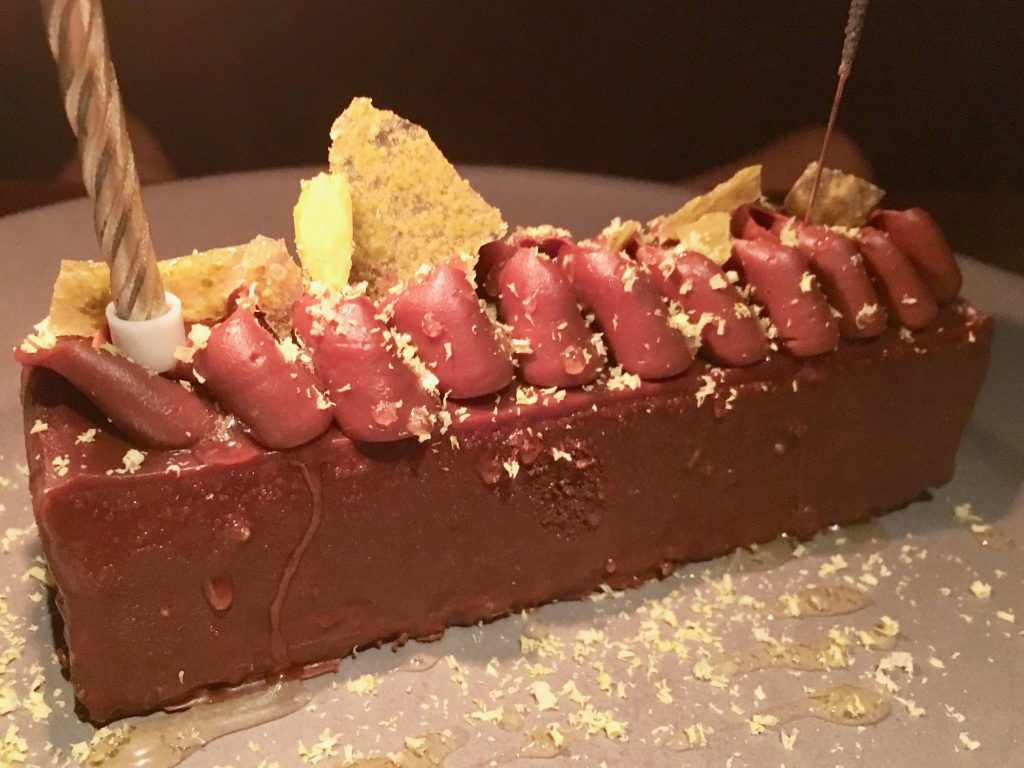 For dessert, we had that night's special flourless chocolate cake with a salted pistachio ganache in a milk chocolate and pistachio shell topped with a chocolate crémeux with a pistachio tuile with grated nuts on top and drizzled with ginger syrup ($14). Having called ahead to mention my friend's birthday, they served the dessert replete with a sparkler and candle. Nice.
Simon & The Whale
Flatiron
23 Lexington Ave
New York, NY 10010
212-475-1924