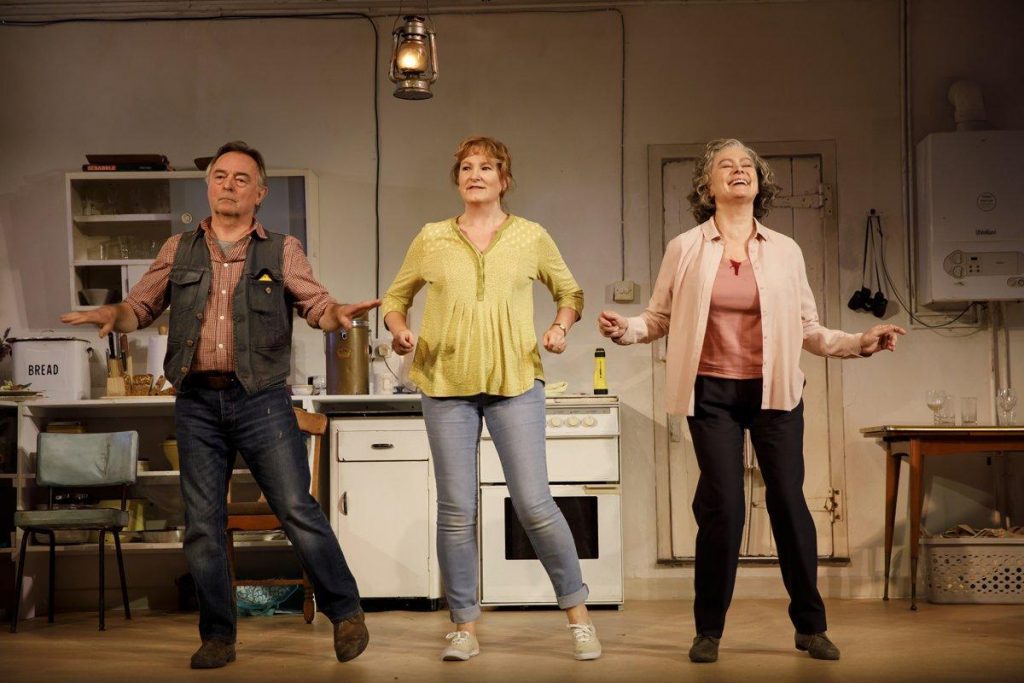 An apocalyptic vision, infused with hope? Hard to imagine – that is, until you see The Children, Lucy Kirkwood's astonishing new play at the Manhattan Theatre Club.
From the moment the play opens – with the ominous image of a woman standing in a kitchen, blood pouring from her nose– you are held in the play's relentless grip. Though the wound turns out to be harmless, the circumstances are not.
From Theater Pizzazz review by Carol Rocamora. Click here for the complete review.