Get ready to spice things up during the 21st Annual Oxnard Salsa Festival July 26 -27, 2014 at Plaza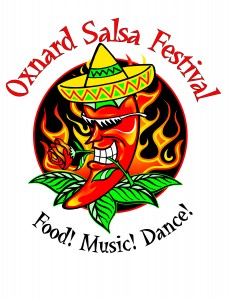 Park, Fifth and "B" Streets, in historic downtown Oxnard.
The annual festival, which is presented by the Oxnard Downtowners, celebrates spicy salsa food, top notch music and dance, attracting an estimated 45,000 salsa lovers to the City of Oxnard for the two-day action packed celebration.
Event highlights include Main Stage entertainment with Salsa and Latin Jazz bands; the Salsa Tasting Tent, featuring over 50 different salsas; an eclectic vendor marketplace; international foods; Kids Korner attractions; a salsa recipe contest and more. Event admission and parking are free.
For Festival information, call 805-247-0197 or  click here.
– guest contributor