It was one of our theatre-marathon days.
My theatre-going friend and I started in the afternoon at Lincoln Center seeing The Great Society, part two of Robert Schenkkan's historic account of Lyndon Baines Johnson's reign, (For a full review, click here.) had dinner at Chola (as their guests) and went then off to the American Air Lines theatre to see Marisa Tomei in the Broadway revival of Tennessee Williams' The Rose Tattoo. (For a full review, click here.)
Our meal at Chola was extra special as I went with a friend who, having owned many Indian restaurants, helped in selecting what we'd eat along with the helpful manager. While scanning the menu and negotiating what to order, we each sipped their Ikali Hiro ($14) made with Starward Whisky, Luxardo cherry liqueur and bitters (orange and Becherovka) while nibbling their rolled papadum dipped in the onion chutney and tamarind and mint cilantro sauces.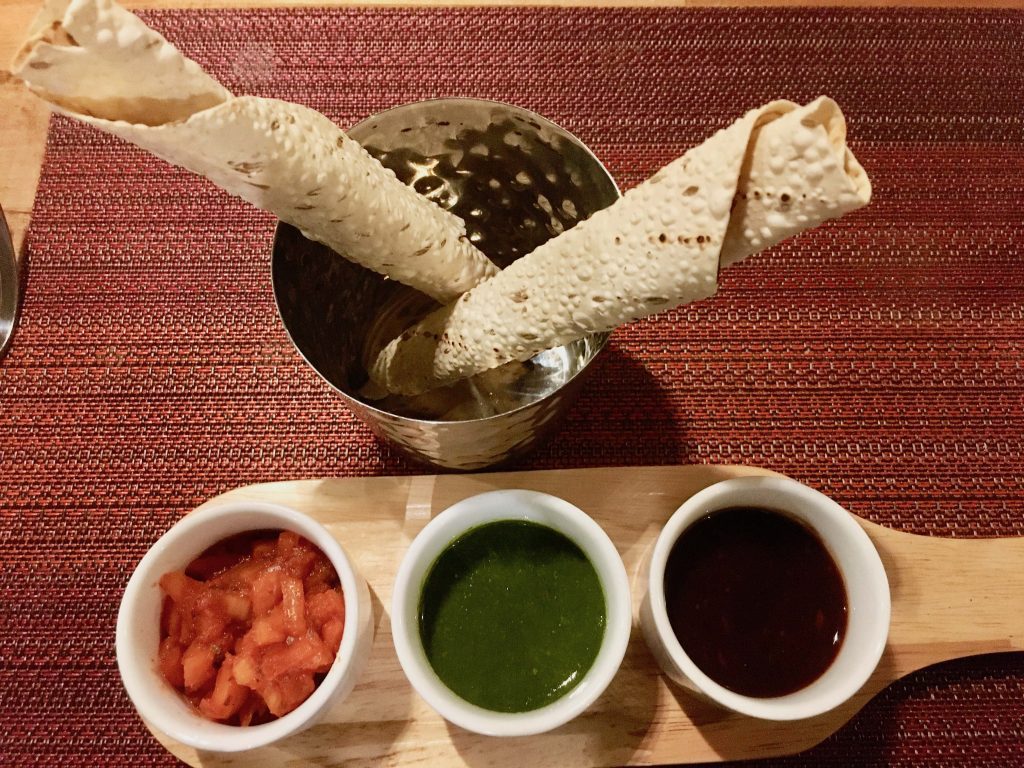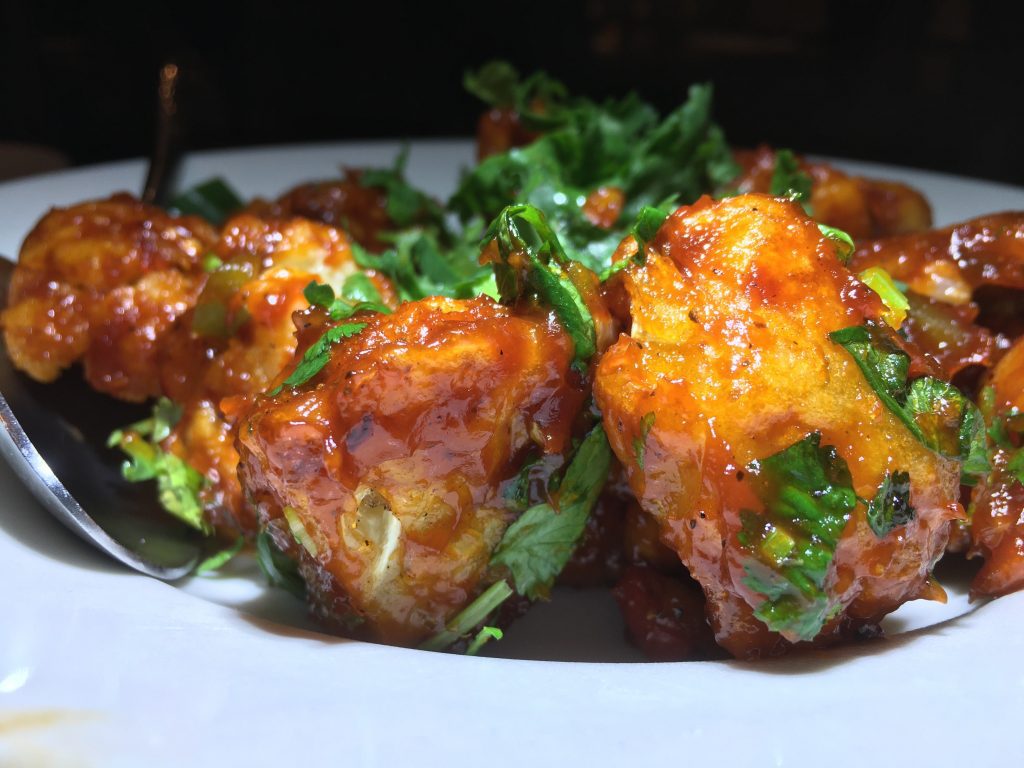 Our first courses included the Lasoni Gobi ($10 ), their caramelized cauliflower with ginger and garlic. It was so delicious we would have eaten all of it but knew how much else was coming. Also good is the Corn Masala Chaat ($8) with chopped onions and fresh cilantro. I wish it had more of the promised jalapeñoes!
Do try the tender Khade Masale Ka Gosht ($23) of spiced lamb and the Chettinad Eral Thokku ($26), the tamarind pepper shrimp curry, although I would have liked more of the promised heat in it. (The menu had a red pepper indicting heat).  The residual sweetness of the Riesling, St Urbans-hof, Kabinett, ($14) Piesporter-goldtrofchen, Mosel, GE balanced so well with this spiced cuisine.  Also good, and unusual, is their purred pumpkin ($14) seasoned with mustard seeds and curry leaves. Be sure to also order naan!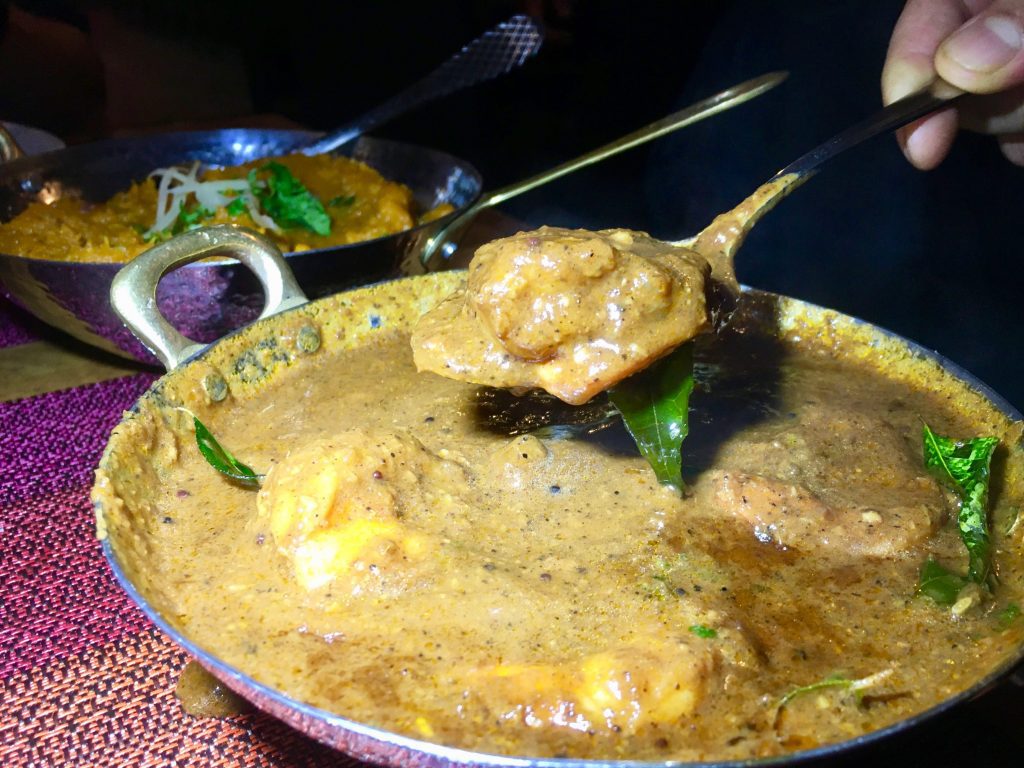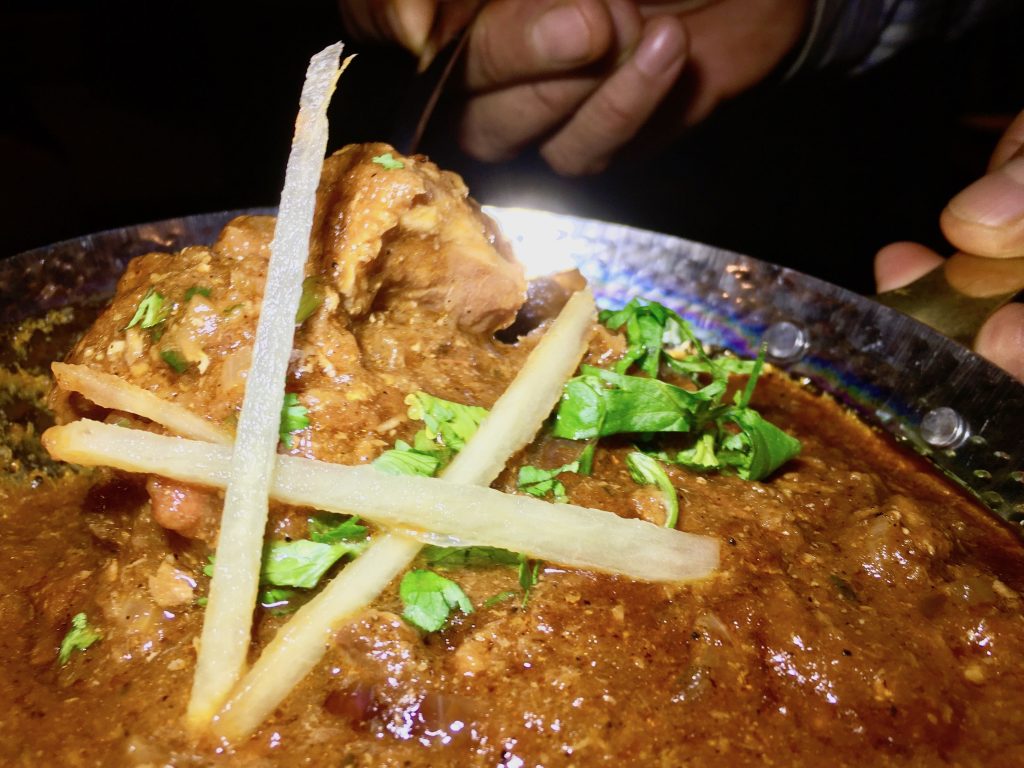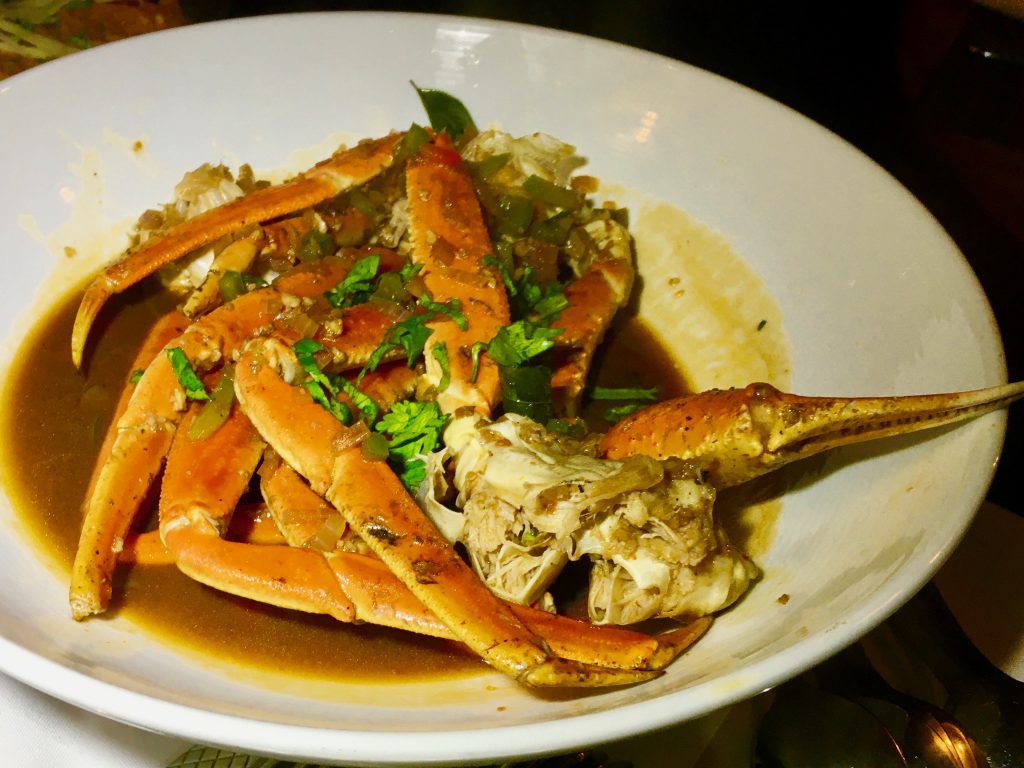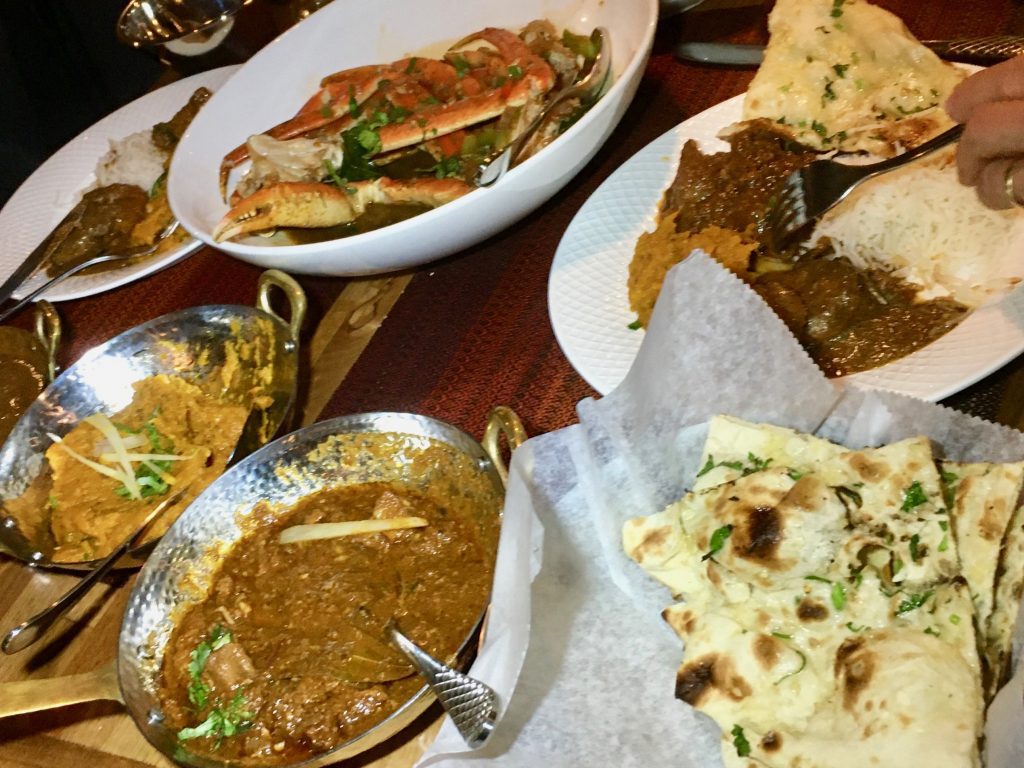 Not to be missed (as long as you don't mind eating with your hands!) is their Crab Butter Pepper Masala ($26), a two-napkin (at least) yummy favorite with huge crab legs. To eat, I needed to gently break and pull out the meat to dip in the sauce.
Although Indian desserts aren't one of my favorites, we did sample their Gulab Jamun ($6), three milk balls in a cardamom-infused syrup.
Chola
Midtown East
232 East 58th Street
New York, NY 10022
(212) 688-4619