If you're part of the sports bar crowd, you'd probably enjoy a trip to 123 BSB on Tenth Avenue in Hell's Kitchen. It's a happening place replete with burgers, lots of fried foods, beer and a profusion of shots!
I stopped by recently on my way to see the revival of Harold Pinter's Betrayal about an adulterous triangle that takes place in reverse chronological order with Tom Hiddleston, Zawe Ashton and Charlie Cox. I had seen — and preferred — the performances of Daniel Craig and Rachel Weisz about six years ago. For a complete theatre review, click here.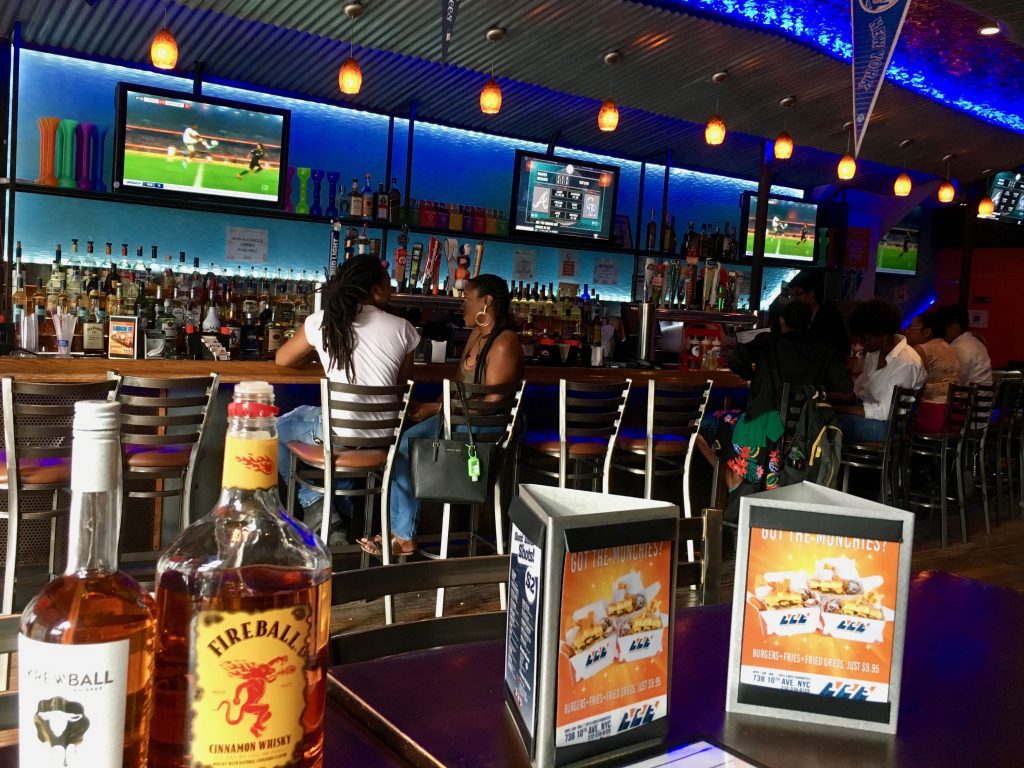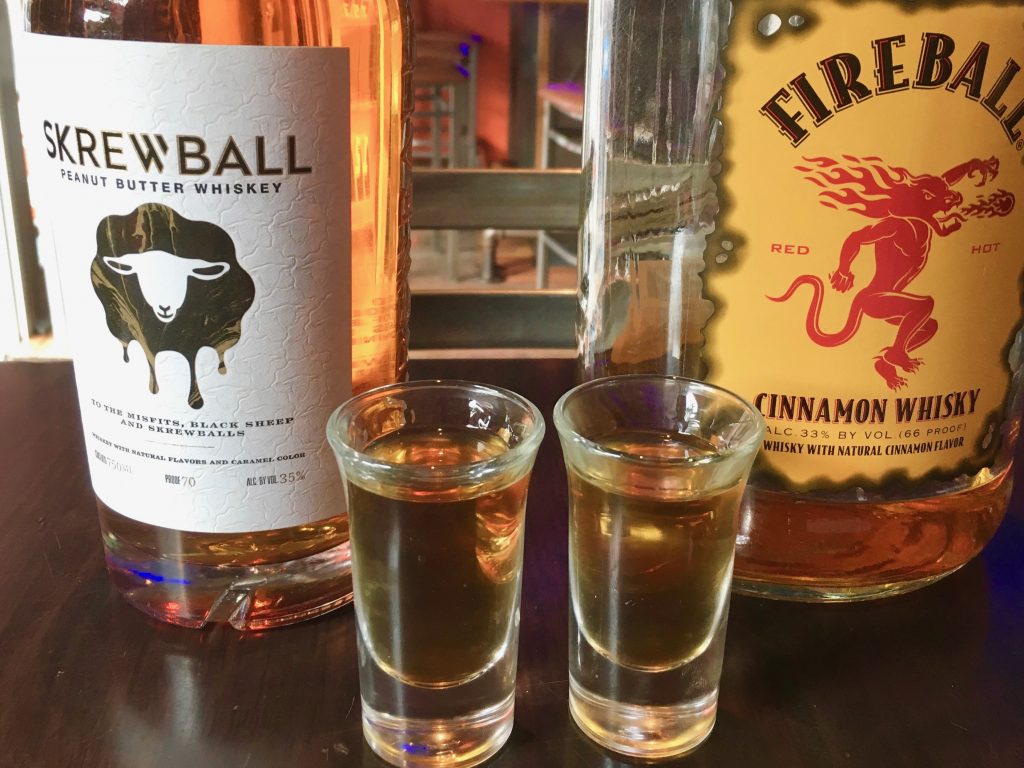 At 123SBS as their guests, we started with a couple of shots of flavored whiskey, Screwball peanut butter whiskey and Fireball cinnamon whiskey. I liked the latter.
From there we sampled their meaty ribs ($9.50, ask for them unfried!) plump wings ($9.25, I recommend the unbreaded "naked" ones), Black Angus beef sliders ($1 each, minimum 3 per order) on potato buns and a basket of crispy fries ($4.95, available was waffle, French, potato wedges and sweet potato plus onion rings). You'll find their signature sauces on the table in plastic squirt bottles.
After that, we tried their newest additions to the menu — fish & chips and coconut shrimp ($9.95 each) — both or which is what I'd recommend. The fish is fried to perfection resulting in moist tender fish pieces with not an overload of batter and their tail-on coconut shrimp (5 per order).
123BSB (Burger Shot Beer)
738 10th Ave
New York, NY 10019
(212) 315.0123
123burgershotbeer.com