CITY EDITIONS
July 17, 2010
Peach season is amongst us and the Georgia Peach Commission wants you to take the Peach Promise and pledge to only eat locally grown, sweet Georgia peaches. Why would you want another peach, especially with this year being one of the best peach seasons ever?
The Georgia Peach Commission recently made an appearance at the July 4 Peachtree Road Race, passing out 55,000 peaches to all participants as they crossed the finish line, a first for the event!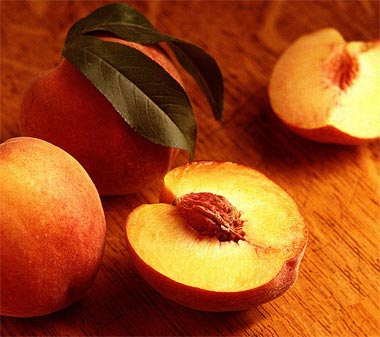 Atlanta, GA – Summer is on the way and as warm temperatures make an entrance – so too does the Georgia Peach season. This year the Georgia Peach Commission is reconfirming its commitment to supply the people of Georgia with locally grown "Sweet Georgia Peaches."
The Georgia Peach Commission will host the second annual "Peach Promise," a pledge committing to only eat peaches harvested in Georgia. In 2009, Georgians and local celebrities signed the pledge, this year participants will again have the opportunity to show their support by signing the "Peach Promise" represented by a peach sticker that will be placed on the official Peachtree.
"This year's crop, which will hit prime harvesting season in mid-June, looks very promising," said Will McGhee of the Georgia Peach Commission. "We are asking Georgians to take the "Peach Promise" and pledge their commitment to sweet Georgia peaches."
Georgians across the state are continuously looking for fresh, locally grown foods; as a result, retailers have strengthened their supply of locally grown produce. Georgia peaches are grown in close proximity to all major markets in the South East which allows the fruit to be regularly delivered fresh.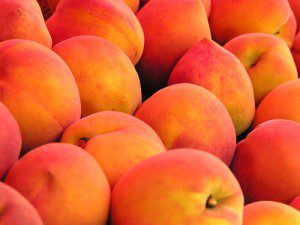 Research has revealed consumers in the South East assume the peaches they purchase are from Georgia, when in reality they are sourced from a number of different growing regions. This summer the Georgia Peach Commission's goal is to have consumers always ask for "Sweet Georgia Peaches."
For more information about summer events and how to sign the "Peach Promise" visit the Peach Commission at www.gapeaches.org or on Facebook.
-bryan
Georgia Peach Commission
The Georgia Peach Commission is the promotional arm of the Georgia peach packers, including Pearson Farms, Taylor Orchards, Lane Southern Orchards, and Dickey Farms. These packers produce over 130 million pounds and more than 40 different varieties of peaches each year.
3 Comments on "Sweet Georgia Peaches"
Richard Says:


I have bought GA peaches several times this year and they were terrible. they have no taste, or taste like plastic. i am sure they have a great shelf life and travel well. you can sale them to some dumb yankees, they want know the difference they taste about like peas cooked in new york city anyway. it is a shame that GA farmers have taken a brand and traded it for a mess of pottage.
I got ripped off and I am a Georgian. I want be buying anymore GA peaches. that is another fruit that i can wipe off my list thanks to uga and bio-engineering. I guess my question is what the hell is going on?

Georgia Peach Says:


Are you seriously blaming your bad peach experience on the University of Georgia and bioengineering? Just because you buy a peach in GA doesn't mean it was a locally grown peach. When it comes to peaches, there is no comparison to sweetness of a true GA peach (it'd be like comparing peaches to peas)… and if you SELL them to 'some dumb yankess', they WILL know the difference

Georgia Peaches Says:


There is no doubt that Georgia Peaches are some of the sweetest, juiciest peaches available in the United States. However, like any produce out there, a bad peach can be found here and there; it's all about trying other peaches and not getting burned out by one bad experience.
Leave a Comment
Posting Policy
Bite of the Best encourages our readers to comment on and review any products that we write about. Please express your opinions in a mature and civil tone of voice. We will not post rude or otherwise inappropriate material on Bite of the Best. We look forward to your comments and reviews!