PAST BITE
July 18, 2007
What it is: All natural whole-wheat flour that you can use cup-for-cup in recipes calling for all-purpose flour
How it comes: 5-pound bag
Where it is: Available at supermarkets beginning in June, or at netgrocer.com
Who it's for: Bakers looking to add whole grains to their baking, without altering recipes
Suggested retail price: $2.29 to $2.99
Nutrition notes: 100% whole wheat flour, with 9 grams of whole grain per ¼ cup (8 grams equals half a serving of whole grains)
Category: Fabulous Food: The pantry


---
Bonnie: When the kids were young, I baked much more often. At that time, our home was filled with extra hungry boys who happily devoured all the fresh baked goodies.
What really caused my slow down was co-authoring 365 Great Cookies & Brownies with Joanne Hayes. Creating, testing and retesting 365 recipes was a lot of baking in a short time! (We had less than a year to complete it.) After we turned in the manuscript, I wanted to go back to the stove, away from the mixing bowl for a while.
Luckily, Eric—at age 9—took over the baking reins. Every time I decided to bake, he was by my side.
"Can I do that?"
And he did.
And, did it well.
After a while I realized how competent he was and let him (with supervision) bake whatever he wanted to. He just opened 365 Great Cookies & Brownies cookbook, chose a recipe and baked it. He moved on to scones, perfecting killer chocolate chip buttermilk ones, using Saco Buttermilk Blend.
Although I handed over my wooden spoon and shared the use of the KitchenAid mixer with him, I always baked a special cake for each of my sons' birthdays. That cake included one white layer, one chocolate layer, chocolate fudge filling, buttercream icing and royal icing for decorating.
(Scroll down for my birthday cake recipes. All but the chocolate layer are adapted from the 1969 cookbook by Louise Spencer, Decorating Cakes and Party Foods.)
Give me a canvas and a paintbrush and you'd swear the results were done by a kindergartener (my back-to-school night creations are proof of that). But give me a pastry bag filled with icing and my abilities heighten, allowing me—somehow—to copy the illustration from a b-day party invite (see photos below) onto my canvas—the cake.
As the boys were growing up I baked some cakes and cookies with whole wheat flour to make their treats healthier. Those baked goods didn't disappear as quickly. If only Eagle Mills All-Purpose Flour Made with Ultragrain® was available then, I could have gotten a lot more whole grain goodness into the kids.
Today when I bake, I substitute Eagle Mills for the all-purpose flour in most all of my recipes—using it cup for cup for the all-purpose. No tweaking of the recipe is necessary. And, no one seems to notice.
I liked this product so much, and so did Carolyn Wyman, my Supermarket Sampler co-author, that we awarded it our coveted Golden Shopping Cart of the Year award for 2006.
My birthday cake recipes for you:
One-bowl Dark Chocolate Cake (for one 9-inch round layer, cake pan greased)
Put the following ingredients into a large bowl in the order given; mix once all are added. One egg (room temperature), ½ cup unsweetened cocoa, ½ cup vegetable oil, 1 ½ cups all purpose flour (or Eagle Mills All Purpose Flour Made with Ultragrain®), ½ cup plain (unflavored) nonfat or lowfat yogurt, 1 t baking soda, 1 t vanilla extract, 1 cup sugar and ½ cup water. Mix until combined, pour into prepared pan and bake in a preheated 350-degree F. oven for 25 to 30 minutes, or until a cake tester inserted into the center comes out clean.
White Cake (for one 9-inch round layer, bottom of pan greased and lined with wax paper)
Combine 1 ¾ cups sifted all purpose flour (or Eagle Mills All Purpose Flour Made with Ultragrain®), 2 t baking powder and ½ t salt. Stir to combine and set aside.
Using a mixer at medium speed, combine 8 T butter (at room temperature) and 1 cup plus 2 T sugar until light and fluffy. Add 2 eggs (at room temperature) and 1 t vanilla extract; beat 2 minutes more. Stir in the flour mixture, alternately with ¾ cup milk or yogurt, beating at a low speed only long enough to blend.
Bake in the prepared pan in a preheated 350-degree F. oven for 25 to 40 minutes, or until a cake tester inserted into the center comes out clean.
The Best Buttercream (about 2 cups, enough to frost a 9-inch double layer cake)
Combine ¾ cup milk and 3 T all-purpose flour (or Eagle Mills All Purpose Flour Made with Ultragrain®) in a small saucepan over medium heat, stirring constantly until mixture boils and thickens. Cool to room temperature. Using a mixer at medium speed, combine 12 T (3/4 cup) butter (at room temperature) and ¾ cup granulated sugar until fluffy; add 1 ½ t vanilla extract and cooled flour mixture. Beat until fluffy and sugar is dissolved.
Blackout Filling (fills a 9-inch layer cake)
Melt 6 T butter in a 1-qt saucepan over low heat. Sift 3 T cornstarch, 4 ½ T granulated sugar, and 3 T plus 2 t unsweetened cocoa powder together then mix into the butter. Add 6 T milk; stir until blended. Cook over medium heat—stirring constantly—until mixture boils; cook 1 minute more. Cool. Add 1 cup sifted confectioners' sugar; stir to blend.
Bryan: I am not the baker in the family (that is Eric's title). I prefer to stay with the artistic process of constructing savory courses and leave the science of sweets to others. Even today, my girlfriend does all the baking and I simply enjoy the fruits of her wonderful labor. Despite my lack of baking time, I do appreciate a quality baking product when I see it (I love how silicon has changed the baking world). There is one simply amazing quality about Eagle Mills Flour; it has whole grains and you can't taste the difference. Nobody likes to think that their chocolate chip cookies are healthy – god forbid, but having a bit of nutritional value to your everyday baked goods is a great concept. Americans are terrible eaters (sorry folks), so any step taken to substitute quality, healthy ingredients without any change in flavor is a huge winner in my book. Two thumbs up.
Eric: I feel like I am introducing myself at an AA meeting."My Name is Eric and I am a Baker." Or at least I was a much more avid baker until I moved across the Atlantic. I took for granted the comforts that the kitchen my mother designed and had built for our house in CT offered in terms of counter space, a dedicated baking section equipped with dual ovens and kitchen drawers overflowing with equipment. I've tried baking while living in The Netherlands, but without the right products (and the proper measuring cups) it never seems to turn out the same.
I am old-fashioned and love to make everything from scratch. Growing up, I enjoyed spending my lazy Sunday mornings exploring the kitchen cabinets in search of my base ingredients for a great dough and the right mix-ins to make scones, cookies, brownies, cakes, etc. After years of baking I started to take note of the way different products, especially flour, affected the quality of texture. I also started to understand what goes into baked goods and realized that, although they were delicious and I loved to make them, consuming them on a daily basis wouldn't be the best nutritional choice.
Not to say that flour will make that extra difference in your diet, but the quality of the Eagle Mills product, as well as the whole grain aspect (and price), only provides you with more reason to try it for all of your baking — and cooking — adventures.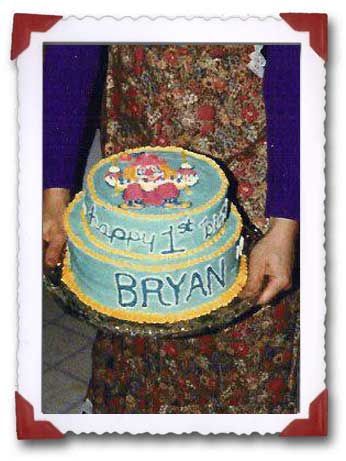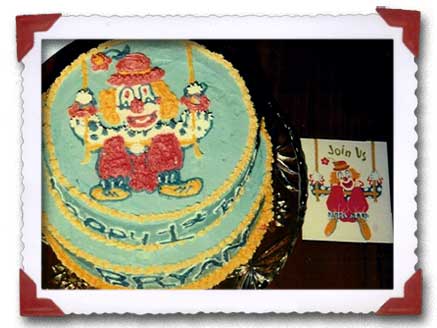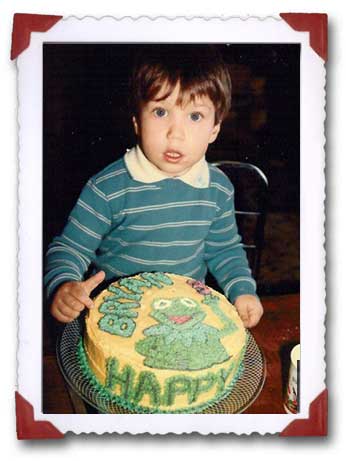 ---
Win a
5-pound bag of the award-winning Eagle Mills All-Purpose Flour made with Ultragrain®
Click here to enter
87 Comments on "Eagle Mills All-Purpose Flour Made with Ultragrain®"
Jen Walsh Says:


I'm looking forward to trying this flour. I'm currently working my way through a bag of whole wheat pastry flour, which I use as a substitute for white flour.

How is Eagle Mills all-purpose flour and whole wheat pastry flour similar and different?

Bonnie Tandy Leblang Says:


I spoke with the folks at ConAgra Foods to get an accurate response for you. The following response is from Harold Ward, Sr. Quality Specialist; Research, Quality and Innovation:

Eagle Mills All Purpose Flour made with Ultragrain is a blend of Ultragrain White Whole Wheat flour and refined flour. Whole Wheat Pastry flour is strictly whole wheat. The Eagle Mills product is blended to produce a flour that is easier to incorporate into baked products, in terms of both functionality and end product color and flavor, than a whole wheat flour.

From a functionality standpoint, the Eagle Mills All Purpose performs well because the gluten forming proteins in the flour are not diluted by the bran fraction to the extent that they are in the Whole Wheat Pastry flour. The color is lighter and flavor milder due to the utilization of Ultragrain, along with the refined flour, which is produced from a white wheat rather than a red wheat. The particular white wheat used to produce Ultragrain is selected specifically for it's color and flavor characteristics.

AND I'D LIKE TO ADD: Use the pastry flour as you would use cake flour as they both have a lower gluten content (wheat's structural protein) and is from a softer wheat than all-purpose flour. Bread products – including muffins, biscuits, or scones – may not rise as high as those made with UltraGrain or other all-purpose flours.

aram Says:


Thi is absolutly a must-have flour. I am desperate for it to show up in West Coast stores. I went on-line to buy it, but I'd rather have it locally. Tell the producer to put it at New Seasons or Whole Foods. They will definitely sell out!

mara

ohiogirl Says:


This flour has just shown up in Southern California – in the 99¢ Only stores! In ten pound bags yet : )

One reason may be they are "best used by" the end of this month (September). I bought a bag, threw it in the fridge to keep it nice and can't wait to try it! I love baking biscuits but do feel a tad guilty about the all white flour thing. So if this can keep them light and be whole grain? Hooray.

ben kingsley actor Says:


ben kingsley actor…

Man i just love your blog, keep the cool posts comin…..

Bonnie Tandy Leblang Says:


And I just love your work! Keep acting.

Kerrygold Butter – Bite of the Best Says:


[...] the way, you can use Eagle Mills All-Purpose Flour in any of these [...]

Bonnie Tandy Leblang Says:


T.W.C just wrote and asked, "Where can I find a store in Seatte WA who stocks your All Purpose Unbleached Flour. Sam's Club did but discontinued. After using this I don't want any other."

Bonnie Tandy Leblang Says:


To TWC, I just heard back from the Eagle Mills Flour representative, who's traveling right now and asked me to post the following:

"No stores in Seattle carry except for the military commissary.. Will have to get it at netgrocer.com."

I'd like to add: ASK YOUR GROCERY STORE MANAGER to carry it…The more people who ask, the better the possibility that they'll stock it.
And
Be sure to click on the image of Eagle Mills on the right side of the website — and TAKE A CHANCE to win one of ten 5-pound bags of flour that the company is giving away each month. (You need to be registered for the site to do so.)

kathy Says:


I found this wonderful flour at Costco and purchased 20lbs. have used it all up. It is great in anything I bake. I bake bread twice a week and do oatmeal cookies once a week. I used this in place of unbleached white flour. I still use a cup of whole wheat flour and 2 cups ultra grain. Now I need to find out where to purchase this wonderful product, Costco does not have it now. I also need to get them to stock it again. Please advise where I can purchase this I live in Bloomfield Hills, Michigan. thanks

Bonnie Tandy Leblang Says:


I've just contacted Con Agra (maker of this flour) and asked them to respond to you with a comment here. I know you can purchase it from netgrocer.com – but am hoping they will tell you where you can get it near Bloomfield Hills!

Don Trouba Says:


Thank you all of the great posts regarding Eagle Mills flour. We like to hear the feedback.

In response to a couple of the posts, you should be able to get Eagle Mills flour at Meijer's in the Bloomfield Hills area.

At this time, unfortunately, it's not in any store in the Utica area. As mentioned before, feel free to ask the store to carry it, or for now you can use Netgrocer.com.

Sincerely,
Don Trouba
Marketing Manager
Eagle Mills All-Purpose Flour

S Oliver Says:


Have called all grocery and club stores to see if this product is carried in Winston-Salem, NC or Greensboro, NC and not able to find it anywhere. Not sure how the product will grow in popularity if only netgrocers.com carries it. With Sneaky Chef author singing its praises, it would be wise to release in stores…. something like Whole Foods, at least. Please advise on where to buy in stores and future plans to expand product availability. Thanks!

S Oliver Says:


FYI – The monthly drawing for flour link is not working.

Bonnie Tandy Leblang Says:


I just checked the link and it is working fine. Try it again.
And, I'll ask the Eagle Mills marketing manager to respond to your other query.

Kathy Says:


For all persons in the Bloomfield Hills area in Michigan, I was just able to purchase This Great Flour at the Meijers at Rochester Road and Auburn Road.

Bonnie Tandy Leblang Says:


Kathy – thanks so much for sharing this info!

Don Trouba Says:


In response to the question about Winston-Salem, NC or Greensboro, NC, we're working very hard to get Eagle Mills Flour into stores across the country. It helps us when you continue to ask for the product.

I don't believe we have any stores in the areas you're asking about at this time, unless you have a Winn-Dixie. They are now carrying the product.

Thanks,
Don Trouba
ConAgra Mills

Tom Moore Says:


Does anyone know the protein content of this flour? The Con-Agra site says Ultragrain flour is 13.7% (same as whole wheat). I assume the protein content of the Eagle Mills flour is less because it is a mix of Ultragrain and regular white flour.

Don Trouba Says:


Tom,

It is specified at 11.3% minimum, but typically runs in the low to mid 12% range.

Don Trouba
ConAgra Mills

cooks Says:


Just bought some at our local albertson's chain in midwest. Pretty good. Seems a bit low in gluten. Tried bread, biscuits, dumplings, noodles and pizza.

Slightly gritty mouth feel in dumplings and biscuits,
Dumpling and noodles kinda fell apart a bit
Bread tasted great, dough seemed a bit low in gluten.
Pizza, perfect. oil in the dough helps the texture alot.
I would suggest increasing any oil used to help improve texture.

Pro: Great strong wheat flavor!!

Really needs more gluten to match a good unbleached white flour's texture.

I find a 50/50 mix with a high gluten unbleached red wheat flour, like Ceresota or Heckers seems perfect.

Terry Says:


Can you tell me if the all-purpose flour with ultrigrain is a GMO flour?

Terry Says:


If you live in Central New York Casa Imports in Utica NY is going to be carrying the Ultrsgrain Flour Ask for Carmen

Don Trouba Says:


No, it is not GMO flour. There is no GMO wheat being grown commercially.

Don Trouba
ConAgra Mills

Bonnie Tandy Leblang Says:


Celia V, wrote to me and asked, "do you have any biscuit recipes that can be used with the all-purpose flour?"
***
I have many, but want to share this ultra quick one from my Express Lane Cooking column. They're drop biscuits – meaning there's no rolling out the dough involved.
***
Express Lane Cooking's Cream Biscuits: Combine 1 cup flour, 1 1/2 teaspoons baking powder, 1 teaspoon sugar and 1/2 teaspoon salt in a bowl. Slowly stir in 1/2 cup half-and-half until dough can gather into a ball . Add a tablespoon more liquid if needed. Divide into 6 equal pieces. Flatten gently, place on ungreased baking sheet, and bake in a 400-degree oven for about 15 minutes or until golden.

cj Says:


I can't find the product on netgrocer.com. Is there any place online where I could purchase it since it's not available locally? (I'm also in the Winston-Salem, Greensboro area.)

Bonnie Tandy Leblang Says:


cj – thanks for your message. I just contacted Con Agra to find another online place to purchase it. Stay tuned!

Bonnie Tandy Leblang Says:


Just heard from Con Agra that they're "working hard to get it back online quickly, either with net grocer or another vendor." I'll let you know as soon as I know anything further.

cj Says:


Thanks, Bonnie! I'll stay tuned.

Terry Says:


I live in central NY and Carman at Casa Imports is trying to bring it here. If you are interested please call him @ 518-542-8973 or Peter @ 914-962-7449.

Irina Says:


I have been looking everywhere for this flour and can't find it. I used to get it at Sam's Club, but they discontinued carrying it. I tried everywhere on the net with no luck. I live in the Denver, Colorado area. Any help would be greatly appreciated.

Don Trouba Says:


Irina,

You should be able to find the Eagle Mills All-Purpose Flour with Ultragrain at the Albertsons in Denver.

Thanks,
Don Trouba
Eagle Mills

Irina Says:


Don Trouba,
Thank you so much for the info. I'll check it out.

seben Says:


Won a free sample of Eagle Mills All-Purpose Flour with Ultragrain. Made some wonderful cookies with it. Ummm, they taste so much better than those other brands. To find a store near you go to their web site, type in your state and near the bottom is a map of states. It also gives all the nutritional info about their products. Thanks Bite of the Best for your contest and introductions to some new and some old products. Keep up the good work.

lisa e Says:


i would love to try your all-purpose flour made w/ ultragrain. where can i buy it
in utah?

Don Trouba Says:


Currently it's not in Utah; but we're working on that. I also hope to have a new online option for you soon!

Thanks for supporting Eagle Mills!

Vic Says:


The Eagle Mills All-Purpose flour is great. Not only is it good for you (ultra grain variety) but it brings a depth of flavor to baked goods that is lacking in regular all purpose flour.

It is especially noticable when I made pancakes. There was a nutty flavor in the pancakes that my family and I enjoyed. I really love this product and would recommend it to everyone.

Bonnie Tandy Leblang Says:


I agree Vic. Eagle Mills with Ultragrain adds a complexity to baked goods.

Linda A Says:


Hi Bonnie,
Thank you so much for selecting me as the winner of the Eagle Mills Flour! I received it yesterday and I tried it this morning. I made pancakes with the flour and it was awesome!

Linda

shopper319 Says:


I really liked this product. I was a little worried that my kids would notice a difference in taste, but they didn't. I love that it is a healthier option also.

Anna Says:


I love this flour! I don't use it in all my baking because not everyone in the world is lucky enough to have it, but I wanted to tell you that I made a pie crust with it and it was outstanding! The recipe is actually on the Eagle Mills website and on the back of the bag. The pie itself was delicious (filling a little runny….but still delicious), but the crust was just perfect. The recipe is called Cinnamon Infused Braeburn Apple Pie and it's on Eagle Mills site and on the bag.

lisa edwards Says:


how can i order it or buy it?

Don Trouba Says:


Lisa,

What city do you live in? I can let you know if any stores in your area carry the product.

Don

Don Trouba Says:


In your area, Albertson's should have the product. If they don't have it on the shelf, ask the manager; they should be able to easily get it.

Thanks for supporting Eagle Mills with Ultragrain!

Carrie Says:


I'm still trying to find the product in NC.

lisa edwards Says:


can i order the ultra grain flour on-line from you?

Don Trouba Says:


Eagle Mills flours are not currently available online, but we're working on that. As soon as we have an update, we'll post it here!

Don

Don Trouba Says:


In North Carolina, Publix should have it. Also, MDI will be carrying the product soon. If it's not on store shelves, you should contact the manager and ask for it. They should be able to get it in easily.

Kim M Says:


where can I purchase Eagle mills flour (ultagrain) either online or near pgh, PA?

Don Trouba Says:


Kim,

We just added a store locator to the Ultragrain Web site. Just go to Ultragrain.com, click on "Where to find Ultragrain," and then "Eagle Mills Recipes."

Hopefully you see a chain in your area on the list.

Don

Barbarabadger Says:


Great – thanks Bite of the Best for introducing new products!

Bonnie Tandy Leblang Says:


You are quite welcome! We're always on the look out for fabulous products. If you know of one, please so suggest one (see "suggest a product" at the bottom of the page).

Linda Engelmann Says:


I love this product, but can no longer find it. Netgrocer used to carry it but not any more. We are located in the Wash Dc area. Can anyone tell me where to purchase this or is there an online site I can buy it from??
Thank you.

Don Trouba Says:


Right now we're working on finding a new online vendor. In the meantime, you can visit Ultragrain.com and follow the links to the Eagle Mills All-Purpose page, which has a list of chains that carry the product.

Thanks,
Don

Bonnie Tandy Leblang Says:


Don, why don't you give the exact link to make that search a bit easier!

Don Trouba Says:


Sure thing! Here it is:

Linda Engelmann Says:


I am so excited to find this product at Harris Teeter in Rockville MD. I tried for a year and half to get this and finally it is here! This is a winderful product. Every time I have used this in place of white flour I have had GREAT results.

Janet Schmid Says:


I picked up this flour purely on packaging since I look for "better" flour; I usually buy King Arthur bread flour and add it to whole grain flour Vita-Mixer style. For better-rising bread, may I suggest adding a teaspoon of xantham gum (powder) to the recipe as a substitute for gluten.

mary ellen trella Says:


I just wanted to thank you for the prize I won. I won the wheat Eagle Brand flour. I gave the 5lb bag of flour because she loves to bake. She has made so many loafs of bread. Two of them were for me and the rest she has given to friends. It is delicious. I am so glad that my mother and I both got to enjoy the prize you mailed to me. Thanks so much again.

Chris Says:


The packaging label for the Ultragrain I bought at Costco lists the fiber content of the product as 2g per 30g of flour. The Ultragrain.com website lists the fiber content as 12.2g per 100g of flour. In other words, contrary to the website, the packaging label suggests there is only 7g per 100g of flour.

Is it 7 or 12 grams of fiber per 100g of product? Neither the website nor the package define what kind of fiber is present, though I assume it must be mostly insoluble.

Chris Says:


It appears there is a "100% Ultragrain White Whole Wheat" product and an "all-purpose flour that is 30% Ultragrain and 70% refined (white) flour." Regarding my earlier posting, it appears there are two separate products, so perhaps I am comparing the wrong items.

Don Trouba Says:


Chris – thanks for your post, and for trying the product. You are correct, there are two different products – All-Purpose made with Ultragrain, and 100% Ultragrain White Whole Wheat. As you noted, one is a blend that is intended to be "all-purpose" so that any home baker/cook can start to add whole grains without changing their recipes. The other product, being 100% whole wheat, works flawlessly in whole wheat recipes, and quite well in all-purpose recipes.

Per your question, the fiber in wheat is mostly insoluble, but there is some soluble fiber.

Sincerely,
Don Trouba – ConAgra Mills

Bonnie Hayes Says:


I tried the flour in cornbread and in my bread machine. It worked out well on both accounts. It's a nice way to have the texture of white flour yet contribute towards the daily requirements for whole grain…every little bit is helpful to meet those goals.

wootz Says:


I was lucky enough to win this flour in your giveaway and it is fantastic! Was great in carrot cake and works perfectly in a bread machine. Thank you!

Alemita Webster Says:


We purchased 20lbs at Costso just before Christmas. We did all of our baking and still have a small amount left. This is the best that I have used. So glad to have accidentally run across it while shopping and decided to try it. I recommend it to all. Is there any gluten in the flour or not?

Irma Grunewald Says:


I have a receipe calling for Eagle Mills All-Purpose Unbleached Flour with Ultragrain. Where can I purchase that flour?

Bonnie Tandy Leblang Says:


Irma, give us your zip code and we'll ask Con Agra (maker of Eagle Mills) where you can purchase it locally. Or you can buy it in the Bite of the Best shop.

Irma Grunewald Says:


I am trying to find a place where I can buy Eagle Mills All-Purpose flour made with Ultragrain. I have a receipe that calls for this flour but I am not able to buy it around here. Could you please help?
Greenvale, N.Y. 11548

Thanks

Cindy Nour Says:


Help, Cost in southern california used to carried two, 10 lb bags of the Eagle Mills Ultra grain flour but they discontinued it. How do we get it back?

Cindy Nour Says:


That was Costco used to carry the Eagle Mills Ultragrain product in a two 10lb. But recently they no longer carry it.
Can't find this anywhere in souther ca.

Don Trouba Says:


Irma,

I spoke with our sales representative for that area and he suggested C&S Wholesale, which should carry the product. If they don't have it you can always order it from mysecretpantry.com.

Cindy, it seems that some of the Costcos in Southern California have stopped carrying it except where customers are requesting it. I would suggest asking if they can bring it in.

Sincerely, Don Trouba, ConAgra Mills

Audrey Arana Says:


Where can I buy the Eagle Mills All Natural 10 lb. bags of flour? I used to buy it at Costco but they no longer carry it. Do any of the super market chains carry it or any of the smaller Independents? Audrey Arana

Audrey Says:


I've been buying the Eagle Mills All Natural flour (10 lb. bags) at Costco but they no longer carry it. It's perfect for my bread machine so I'l like to know WHERE I can buy it! Do any of the supermarket chains carry it? Or any of the smaller Independent markets? Distance is no matter as I am often in the San Jose, CA area and also the Santa Rosa, CA area as I travel quite a bit. Audrey Arana

Don Trouba Says:


Audrey,

Thanks for using the product. Some Costcos aren't carrying it, but you may be able to ask them to order it, because other Costco stores carry it.

Otherwise, check out our store list here:
http://www.ultragrain.com/where_to_find_locator.jsp

Sincerely,
Don Trouba
ConAgra Mills

Caiti Kujawa Says:


I was making pumpkin bars today and I used my unopened bag of your flour and there were bugs in it. The flour was never used and the sell by date on the package is not until December 2010. I just wanted to let you know that I was very disappointed.

Don Trouba Says:


Caiti,

I'm sorry to hear about your experience. That's certainly not what we want to happen. Please e-mail me at info@conagramills.com so that we can make this up to you. I'd also like to find out some more details; I was looking through my notes to see if you had won the flour through the contest.

Sincerely,
Don Trouba

Cindy Nour Says:


Still have not located the ultragrain flour in southern california. Please advise where I can purchase this.

Don Trouba Says:


Cindy,

Unfortunately we don't have a lot of distribution in southern California. The product was recently at Costco, but they are not carrying it in that area at this time. You can always contact them and ask them to bring the product back in.

You can also order the product online from mysecretpantry.com. The exact link is here: http://www.mysecretpantry.com/products.asp?dept=236

I hope that helps!

Sincerely,
Don Trouba
ConAgra Mills

Mary Snare Says:


Hi There: In the nutritional facts on your website, this product is described as 100% whole wheat, but as I read down, in answer to comments, reference is made to it being a blend of refined and whole wheat flour. It would be nice if the upfront info could be corrected…at the top of the page.
I bought the product and enjoy using it, but my impression had been that it was 100% white whole wheat. So now I have 20 lbs of it, from Costco, that I am mixing with whole wheat to get closer to my standard of nutrition, that does not include refined white flour.

Don Trouba Says:


Mary,

Thanks for your comments, and yes, we should get it corrected at the top. Ultragrain is whole wheat flour with the taste, texture and appearance of white flour. On it's own it's still whole wheat, so it can't quite be used cup for cup. That's why we introduced the Eagle Mills All-Purpose blend, to make transitioning to whole grains easy. In some markets, we also offer the 100% Ultragrain under the Eagle Mills name as well.

Don

mimiladybug Says:


I won 5 pounds of the Ultragrain flour. I got my delivery today and made some chocolate chip cookies. Yumm! They are so good. I told the family they were full of fiber AFTER they ate half the batch. They couldn't believe it and of course had to eat more of them because they tasted so good. This flour is awesome! Tomorrow I'm making pizza crust and a peach pie. I'm going to have a baking-good time. Thanks for the contest win – I'm going to enjoy myself.

Dian Breece Says:


where do I find this product? Eagle Mills Flour? I am living in Vancouver, Wa. near Portland, Oregon.

Lindsay Williamson Says:


Hello,

I read about this flour from the "Sneaky Chef for Kids" book. Before then I was just subing out some whole wheat flour in place of white. I love this stuff…I buy it from Costco and its a great price. I use it entirley in place of white flour and sometimes still sub 1/4 of this for more true whole wheat. I read in the above comments that this is non GMO. Thank you Eagle Mills for that. We would be finding something else if it contained any GMO. Please dont ever change that!!! I would even advertise it on your product bag.

Seo Services Says:


Really informative blog post. Great.

Alice Dewey Says:


I purchased your ultragrain flour at costco a few months ago and found it to be a great substitut for the other baking flours that I have used. I am a retired professional cook. I try to follow a diet that is best for diabetics. I do have a reaction when I use any white flour products. I tried it in breads, pizza dough, cookies, and pie crusts and It does not raise my blood sugar. I have looked in my area to purchase more of it and I have not yet found it. I live in the Spokane, Washington area and would love to use it regularly.

monster high frankie and holt dress up games Says:


Flash games is a new free online game site, where, you can find lots of games of
Every kind and type.

Linda Charles Says:


Wal Mart sometime ago stop stocking this flour.
It's great flour for baking. I am a Heart patient and this flour is great for my digestion, and my elimanation, my body works well with this product.
Rate This Product
Mouseover the crowns to highlight your rating and then click to record your rating. The rating shown is the average of all the user votes. You can only rate each product once.
Leave a Comment or Write a Review
Posting Policy
Bite of the Best encourages our readers to comment on and review any products that we write about. Please express your opinions in a mature and civil tone of voice. We will not post rude or otherwise inappropriate material on Bite of the Best. We look forward to your comments and reviews!