FEATURED BITE
May 25, 2010
What it is: Our new site! With new sections including weekly giveaways, local restaurants, helpful recipes and online store
How it comes: At your fingertips: freebies, a shop, recipes, city editions, a forum and reader submitted food news
Who it's for: Everyone and anyone interested in food
Suggested retail price: Free
Nutrition notes: NA
Category: Just for Fun


---
Be sure to check out the detail of our facelift!
A watched pot never boils, isn't that what they always say? Well.. we've been watching the Bite of the Best pot simmer for over three years now, and it's certainly started to boil! What began as a website showing off the best food products we could find has become much more, and it's truly our readers that have helped to shape it!
For all the suggested products, the positive feedback, the questions, the answers, the discourse; for all the desire for more foodie facts and fun; for all our readers wanting more.. Well, we're now ready to give you all a whole lot more of the Best.
You may have noticed our new site design by now (We hope you like it..), but now we'd like to take a moment and let you know a bit more about how it works. So, we're taking this week to introduce you to the Top 6 biggest changes to BiteoftheBest.com.
Forum
Interact with the writers and readers of BiteoftheBest.com. Registered users (it's free and easy) can now comment on current topics, or create their own. Want to add your opinion about the proper tip to leave a bad waiter? Or maybe you're searching for the perfect chicken soup recipe? Or maybe you'd like to let us know what you think of our facelift? Post your thoughts to a community of thousands of food writers and food lovers, and see what you get back… Start your thread today.
Reader-Posting-Submissions
Surprise! Many readers of BiteoftheBest.com are in the food biz themselves. Aside from many foodie followers, many foodie marketers, producers, PR people, writers, bloggers and others use Bite of the Best. We know you're out there, we get your emails

… and now we've made it even easier for you to let our readers know about your products.
Our new forms make it easy to submit your product, event, restaurant, cookbook, foodie fact or other news directly to our editors for review (you can even include your own images). Check out how to submit your info to us here.
Freebies
There's no such thing as a free lunch. Yeah, and a watched pot never boils. We don't like to follow the everyday rules at BiteoftheBest.com. We say, a Free Lunch for everybody; heck, at least for our readers! Everybody wants something for nothing, and we say… Let them eat cake! and cheese, and chocolate, and fish, and buffalo, and maybe a food processor. What, you ask? Freebies we say! All registered users (it's free and easy!) can enter to win free stuff.. including coupons, gift certificates, gadgets and even foodie vacations. You can't win unless you enter, and you can't enter unless you sign up here.
Freebie 1-Week Specials
We will intermittently offer 1-week FREEBIE giveaways commencing tomorrow with a chance to win a Hamilton Beach 10-cup Food Processor. All registered users can enter this contest by midnight (Eastern) June 2 to take a chance to win. Then stay tuned for more 1-week chances. Be sure to check the site at least weekly so you don't miss any of our opportunities to take a chance.
Recipes
If I were a bluefish, how would you cook me? It's our family's timeless saying, but what does it really mean? It means sharing food knowledge that enables others to enjoy food even more. It means, "Hey, I need help with a recipe.." We say, here is that help. Read through some of our old favorites and discover some new paths together with us as well. Looking for something? Search our site. Not there? Ask in our Forum. Want to share? Submit your best to add to ours here.
City Editions
"No, no, no, my friend. New Haven has the best pizza, period."
"Oh yeah? Well… the South has got the only barbecue worth its name."
Settle your regional differences by checking out what the entire country has to offer. Welcome to BiteoftheBest.com, City Editions. Our readers come from all across the country (and the globe). We've been letting you know about great nationally available products, but we thought it was time to turn the spotlight on some of your local bests and share some of our local knowledge. Our writers (with the help of some great regional contributors..and, we're always looking for more) are now bringing the best of local restaurants and foodie events directly to you.
New Improved Shop
You asked for it, you've got it. "What a great product! Where can I Buy It?"
How can we ignore a question like that when we have the answer and it's so simple? You can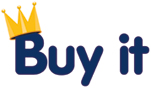 right here in BiteoftheBest.com's shop. In the mood for some food? Browse our shop for thousands of food products and gadgets. See something specific you like? Many postings now have a "Buy It" icon along the top of the write-up and more are being added weekly. Click on the icon and see the product for sale in our store! Your favorite Bite of the Best products, delivered to your door!
3 Comments on "Bite of the Best's Facelift"
dottie Says:


Exciting things going on around here! Good work all around, you three! Plus a cast of however many —

physician assistant Says:


Valuable info. Lucky me I found your site by accident, I bookmarked it.

Bonnie from BiteoftheBest.com Says:


We're so glad you found us!
Rate This Product
Mouseover the crowns to highlight your rating and then click to record your rating. The rating shown is the average of all the user votes. You can only rate each product once.
Leave a Comment or Write a Review
Posting Policy
Bite of the Best encourages our readers to comment on and review any products that we write about. Please express your opinions in a mature and civil tone of voice. We will not post rude or otherwise inappropriate material on Bite of the Best. We look forward to your comments and reviews!