Fried chicken so good that when it was served last week at a Food Media Seminar in New Orleans, LA (or NOLA as it's called) there wasn't even part of a piece left on the serving trays during a midday break. There were — though — many editors looking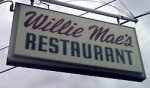 for more.
That's how delicious Willie Mae's fried chicken is.
Knowing that many foodies are heading to New Orleans this week for the International Association of Culinary Professionals convention, I wanted to post this info quickly so those visiting NOLA could try this incredible fried chicken while there.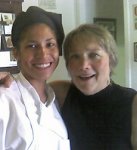 I learned about Willie Mae's last week from her great granddaughter Kerry Seaton who recently decided to try ""to keep the legacy and tradition going" forgoing her plans for law school.
Katrina struck Willie Mae's with "4 feet water that set for 3 to 4 weeks," said Kerry Seaton. But — thanks the incredible efforts of volunteers from the Southern Foodways Alliance — the restaurant is open again.
Willie Mae's Fried Chicken stood out as the favorite chicken we had ate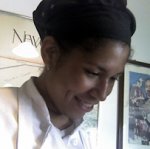 (and we had chicken at least once at every meal) at that seminar organized by the National Chicken Council and the U.S. Poultry & Egg Association.
Willie Mae's Scotch House: 2401 St. Ann Street (off New Orleans Street) New Orleans, LA; open only from 11 am to 3 pm; 504.822.9503.