At the stroke of midnight on November 15, corks popped across the country as

Georges Duboeuf officially celebrated the release of his 2012 Beaujolais nouveau. In New York City, the wine was unveiled at a celebration Manhattan's Highline Ballroom featuring a pe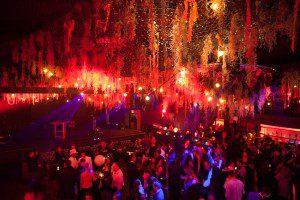 rformance by techno-illusionist Marco Tempest.
The annual arrival  is a feted occasion that happens every third Thursday of November, in accordance with French law and in observation of the tradition of this festive wine – the first of the harvest and of the vintage.
Always a harbinger of the holiday season, the 2012 vintage is the 30th anniversary of Georges Duboeuf Beaujolais Nouveau in the United States. Both Peter Deutsch and Franck Duboeuf rang in the wine as a nod to the successful partnership between Les Vins Georges Duboeuf and Deutsch Family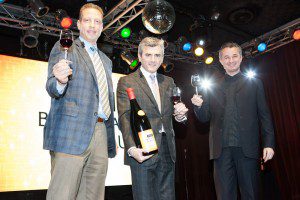 Wine & Spirits.
For the first time, the Georges Duboeuf Beaujolais Nouveau is wrapped in an Augmented Reality label that consumers can access by downloading the Nouveau Magic App available for free on iTunes.
With its arrival just prior to Thanksgiving, enjoy the 2012 Beaujolais Nouveau — vibrant, fruity, and best served chilled  — during the holiday season.
– guest contributor