Oustanding products we've tried and recommend
October 27, 2014
What it is: Cookbook author
Category: Guest foodie


---

Click HERE to see what we have to say...
Food news, restaurants, local events and more...
Laurent's Slow-Roasted Spiced Pineapple - October 25, 2014
When interviewing Dorie Greenspan for our Guest Foodie, she kept mentioning Laurent's …Slow-Roasted Spiced Pineapple from her newly publi
Hudson Valley Wine & Food Festival - October 24, 2014
Bite of the Best recently attended the 13th annual Hudson Valley Wine & Food Festival…, at the Dutchess County Fairgrounds in Rhinebeck, Ne
Whispers Restaurant, Spring Lake, NJ - October 6, 2014
The Chateau Inn in Spring Lake (NJ) where we were staying offered a mid-week special that included a $60 gift certificate to one of a few restaura…
May 1, 2014
Make the freshest, fizziest sparkling water at the touch of a button. No more lugging or storing bottles and cans from the store. No more empties to recycle or dispose of. You control the fizz.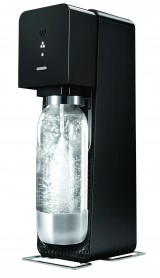 Every two months 1 winner will be chosen at random to receive a receive a SodaStream Source Starter Kit in choice of white or black. Retail Value $99.95. Only available in the US.
You need to enter every other month for a chance to win!
To enter, just click the "Take a Chance" link below — a link that you'll see only if you're signed in as a registered user.