Oustanding products we've tried and recommend
May 25, 2015
What it is: Chef
Category: Guest Foodie


---

Click HERE to see what we have to say...
Food news, restaurants, local events and more...
Archie's Seabreeze, Fort Pierce, Florida - May 29, 2015
Archie's welcome sign "no shoes no shirt no problem" announces the casualness of the sprawling outdoor space across the s…
Ranchos Morgan, Ometepe, Nicaragua - May 23, 2015
Situated on the Lake Nicaragua shoreline of Isla Ometepe, Ranchos Morgan is a hidden gem with fresh local dishes at a serious bargain. Sunset di…
New Taste of the Upper West Side Begins May 27 - May 7, 2015
The 2015 New Taste of the Upper West Side kicks off May 27 with an exciting lineup of new and returning restaurants, world-class chefs and celebr…
May 20, 2015
Win a $500 Gift Certificate for your next vacation with TravelKeys.com, representing a global collection of luxury villas. Travel Keys represents over 5000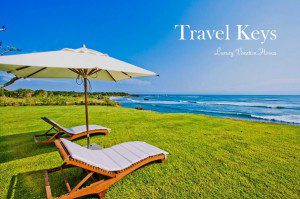 vacation villas throughout more than 75 destinations worldwide; including the Caribbean, Mexico, Hawaii, Europe, Asia, Africa and the United States.  Click here to see their locations.
Travel Keys FREEBIE ends midnight EST Wednesday, July 31, 2015, when one (1) lucky winner will be selected at random to win a $500 gift certificate to TravelKeys.com.
The FREEBIE is open worldwide, must be eighteen (18) years of age or older before June 30, 2015. Void where prohibited by law.
TO WIN: Post a comment about Travel Keys. Be sure your email address is listed correctly so we can obtain your shipping address – should you win the prize.