Lidia Bastianich's flagship restaurant Felidia (243 East 58th Street) will host "A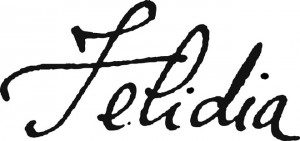 Taste of Tuscany with Banfi Wines," a special 5-course dinner and wine pairing on March 26th at 6:30pm, for $205 per person, plus tax and gratuity.
Cristina Mariani-May — proprietor of the internationally renowned Castello Banfi vineyard estate in Montalcino, Tuscany and co-CEO of Banfi Vintners — will lead dinner attendees through a paired tasting of the her family's wines, including the Banfi crown jewel, Summus, and the critically acclaimed flagship, Brunello di Montalcino.
Felidia executive chef Fortunato Nicotra will prepare the following courses for the dinner to be accompanied by these wines:
Pappa al Pomodoro, Scampi Dorati, Micro Basilico
Tuscan Tomato Bread Sauce, Langoustine alla Plancia, Micro Basil
Pinot Grigio San'Angelo 2012
Tortelli di Patate e Porcini con Sugo Finto
Traditional Ravioli Filled with Yukon Gold Potatoes and Porcini Mushrooms with "Sugo Finto"
Belnero 2010
Pappardelle sul Papero
Pappardelle, Red Wine, Hudson Valley Duck Ragu
Brunello di Montalcino Poggio alle Mura 2008
Manzo: Brasato e alla Griglia, Cavolo Nero, Fagioli
Angus Beef, Braised and Grilled, Kale, Beans, Farro
Summus 2010
Budino di Riso con Frutti di Bosco
Florentine Rice Pudding Crostata with Berries
Rosa Regale 2012
Price is $205 per person for food and wine, tax and gratuity not included. To make a reservation Call 212.758.1479 or email Dominique Lahens at dlahens@felidia-nyc.com for reservations. For additional information, click here.
– Guest contributor