Piccola Strada a tiny Genovese restaurant across from the theatre where we were attending a performance of Rosemary and Time came highly recommended by more than one friend. It's a BYOB place with a mere $5 corkage fee.
Our waiter offered suggestions. We might have been better off if we hadn't listened to him. We started with the Carciofini Al Forno, artichokes hearts sprinkled with parmesan cheese and olive oil then baked ($11). Nicely done, but nothing special.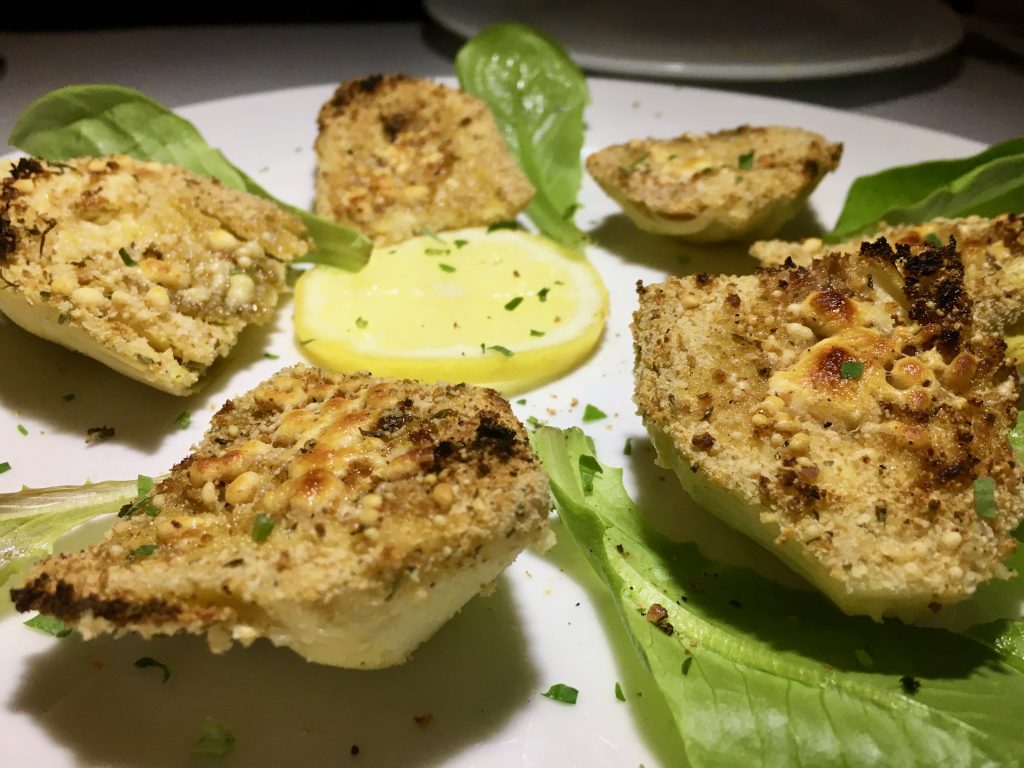 Same goes for their Ossobuco Di Manzo of very tender beef shank braised in red wine accompanied by tender gnocchi all in in a bolognese sauce ($22). My least favorite was one of the specials — the bacalao (salt cod) Livornese over squid ink linguine ($21). The cod was too rubbery for enjoyment.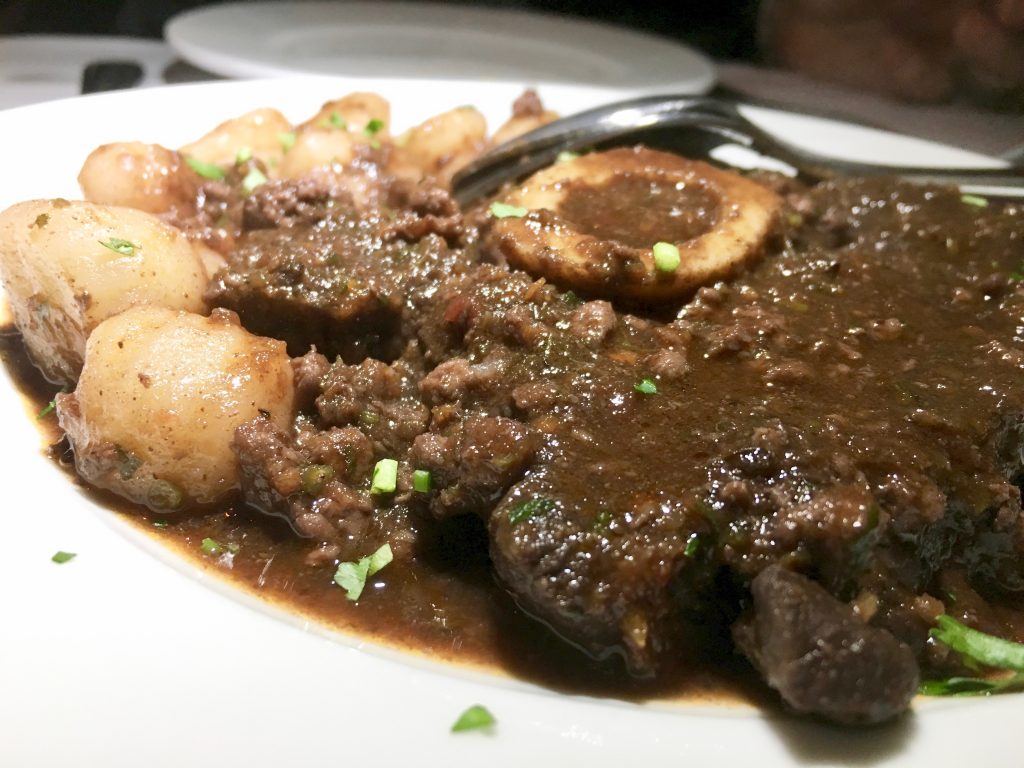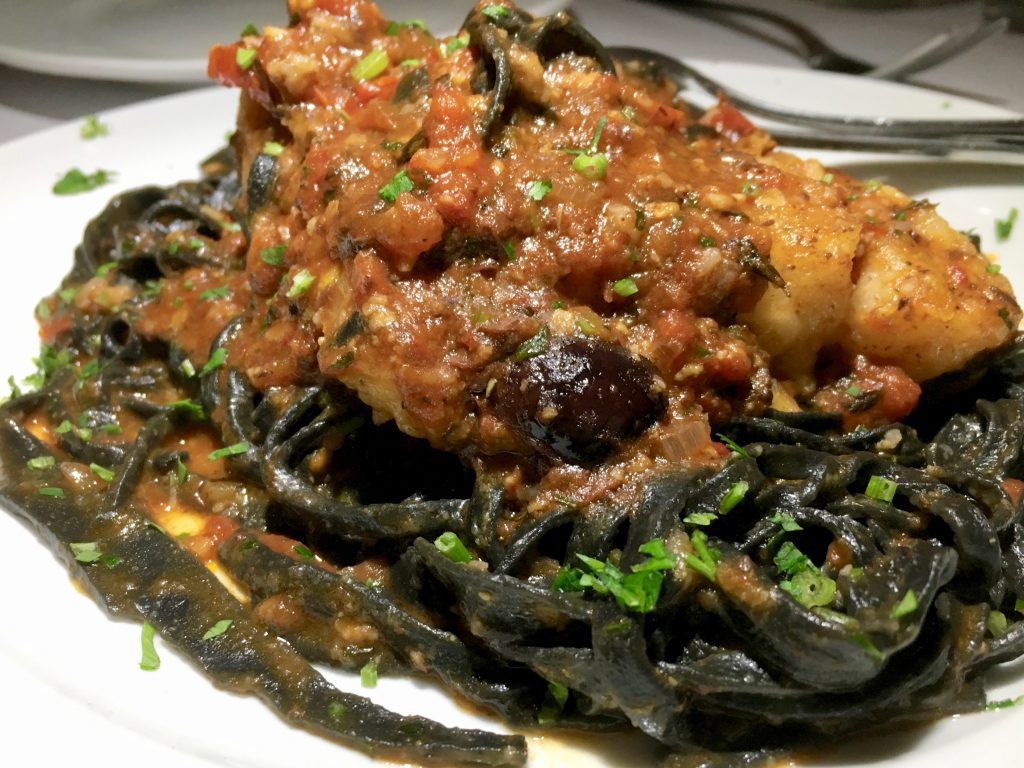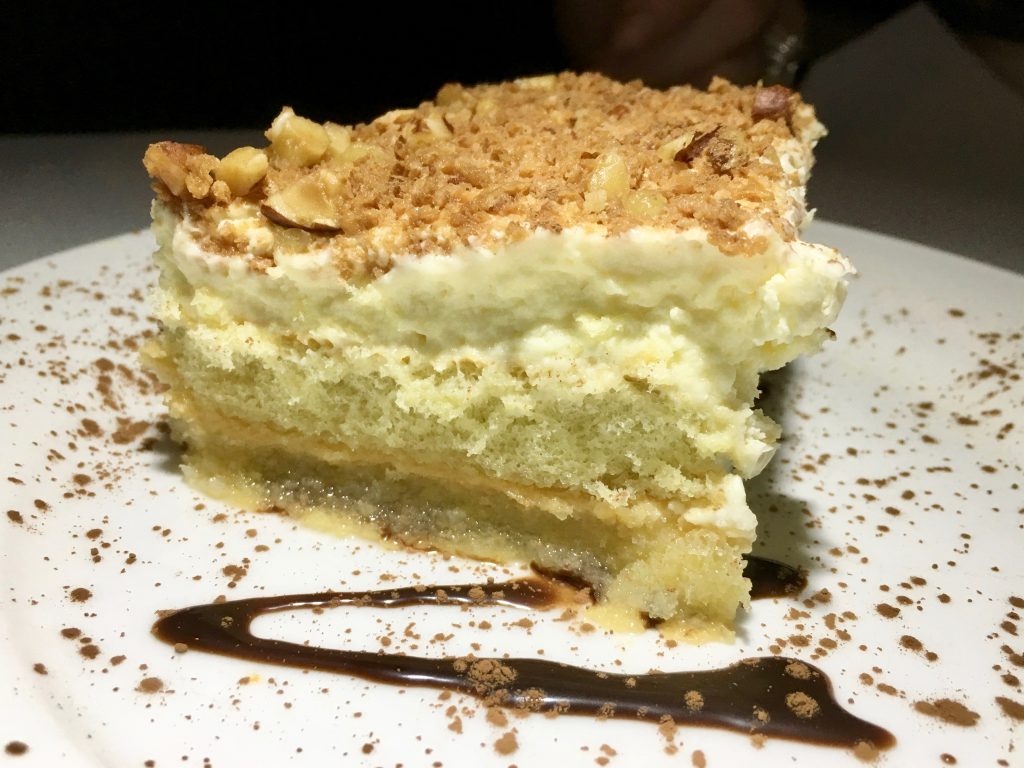 We ended with the moist almond variation of their traditional tiramisu and some cappuccino.
Nice place, but I wouldn't go out of my way to return.