We headed to E.A.K. Ramen, a branch of a Japan-based chain specializing in ramen prepared with a pork and chicken broth, as we were in the mood for a sizzling bowlful. While waiting for our ramen, we started with a bao (bun), their juicy shrimp cutlet one ($8) with sweet chili sauce topped with housemade tartar sauce. I'd go back for that alone.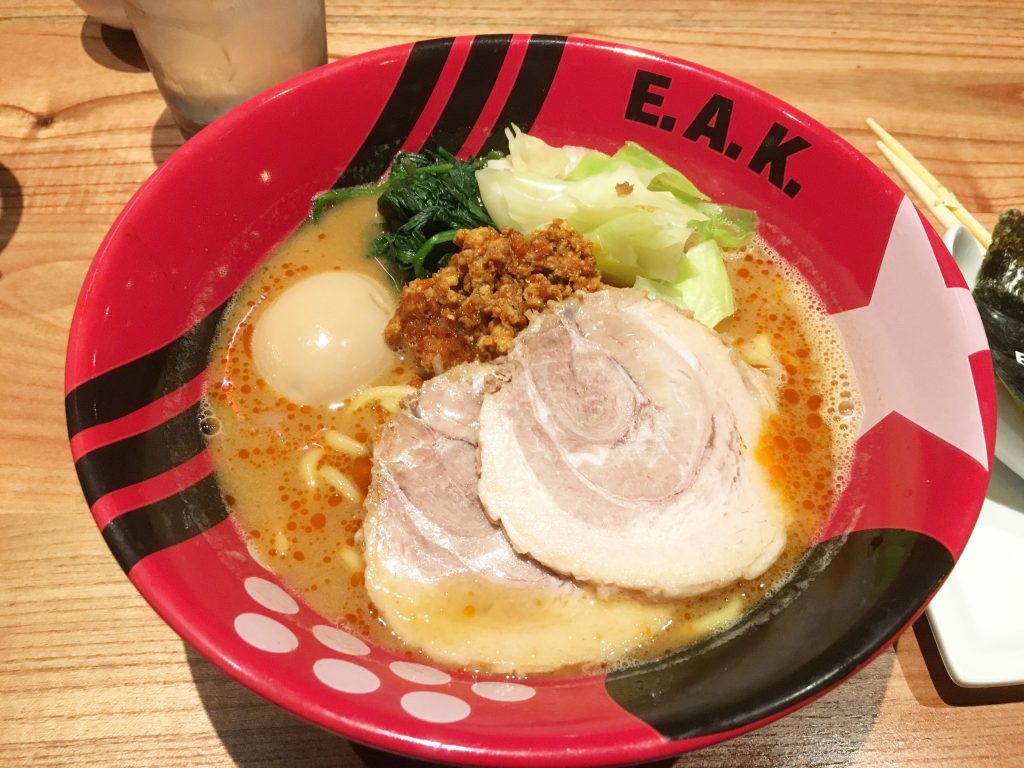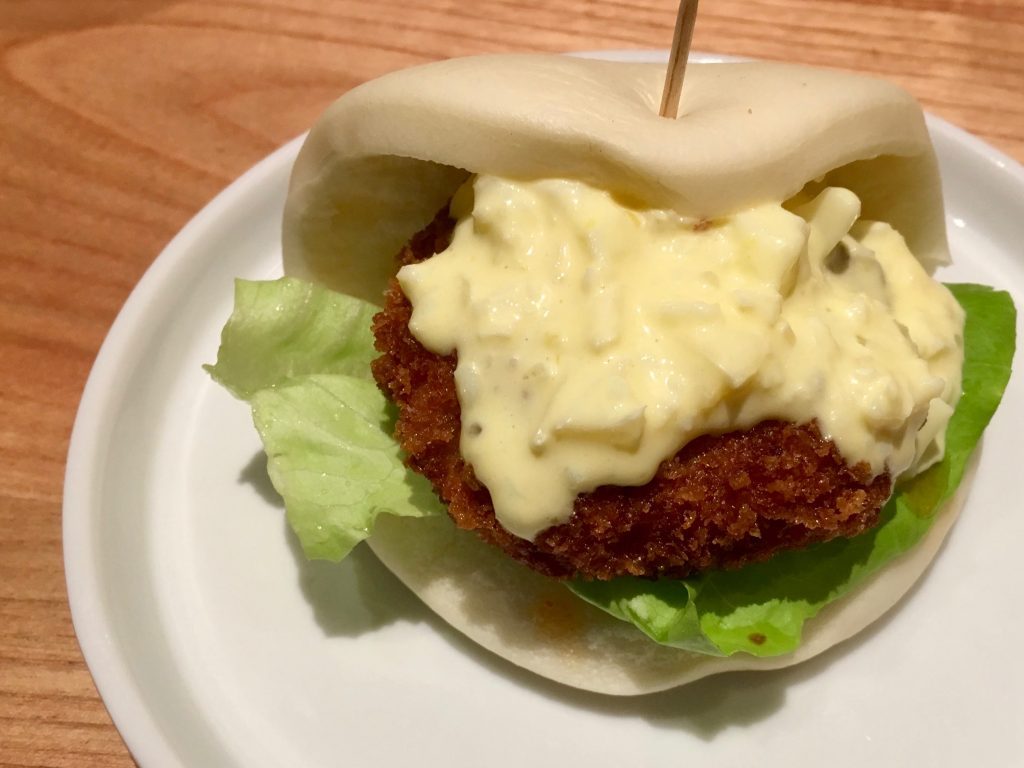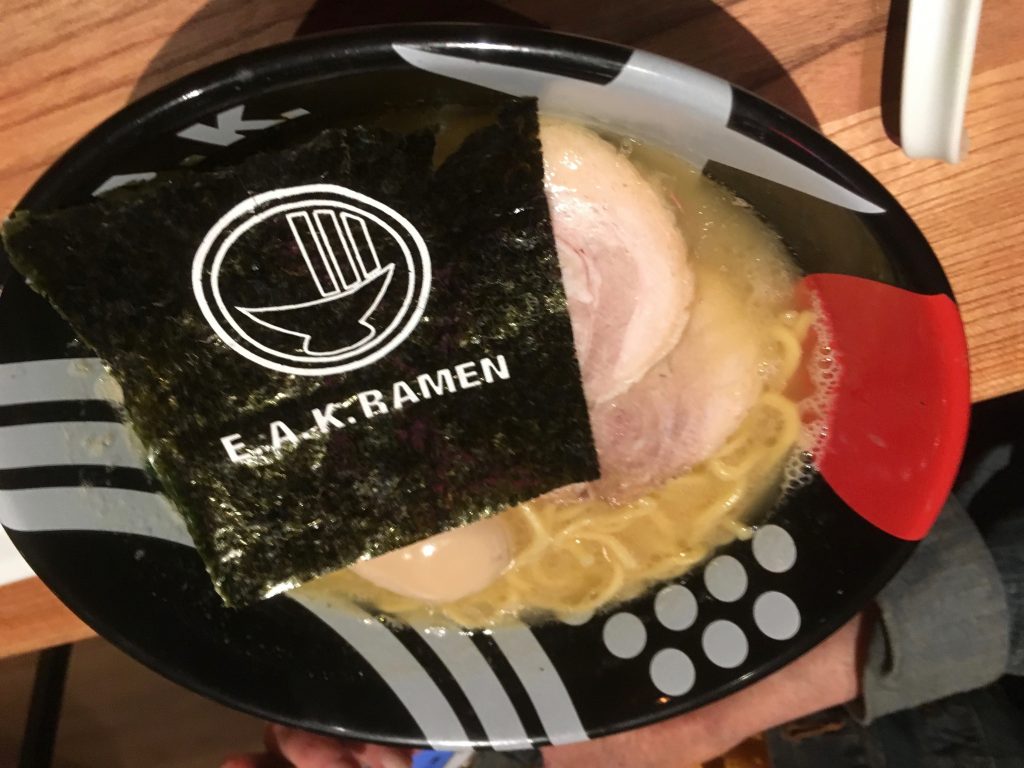 I  had the spicy oh, so hot version the iekei (house) style ramen with pork and chicken broth, pork chashu (marinated braised pork belly), a hard-cooked egg, seaweed, cabbage, spinach, and spicy miso with ground chicken ($17). My dining partner had the original with the pork, egg, spinach and nori ($15). Each was a large bowl filled with noodles and veggies topped with an edible dried seaweed with the restaurant name. Neither of us made it to the bottom of the bowl, as we were stuffed before we finished. A cheap eats filling meal for sure, one that I'd recommend.
I look forward to returning for a steaming bowlful in winter to take the chill off.
E.A.K. Ramen (NY)
469 6th Ave
New York, NY 10011
646-863-2027

Save