One slushy day, I met a friend at MAD, the Museum of  Art and Design that champions contemporaries across creative fields, presenting artists, designers and artisans. We visited the exhibits each floor and dined at Robert, the museum's restaurant on the ninth floor. Robert has both artsy looking food and restaurant interior with breathtaking views of Central Park, Columbus Circle and the streets spiking off the circle. Service is good. Go there for the views and experience, the food is secondary. Decent, but nothing as spectacular as the view.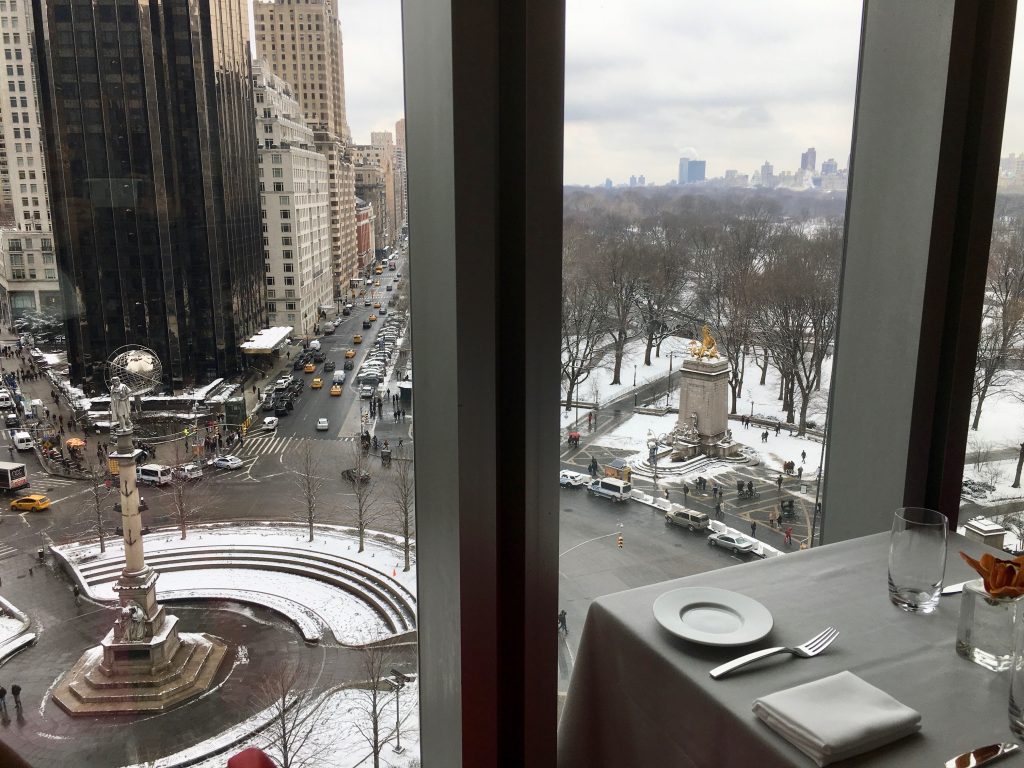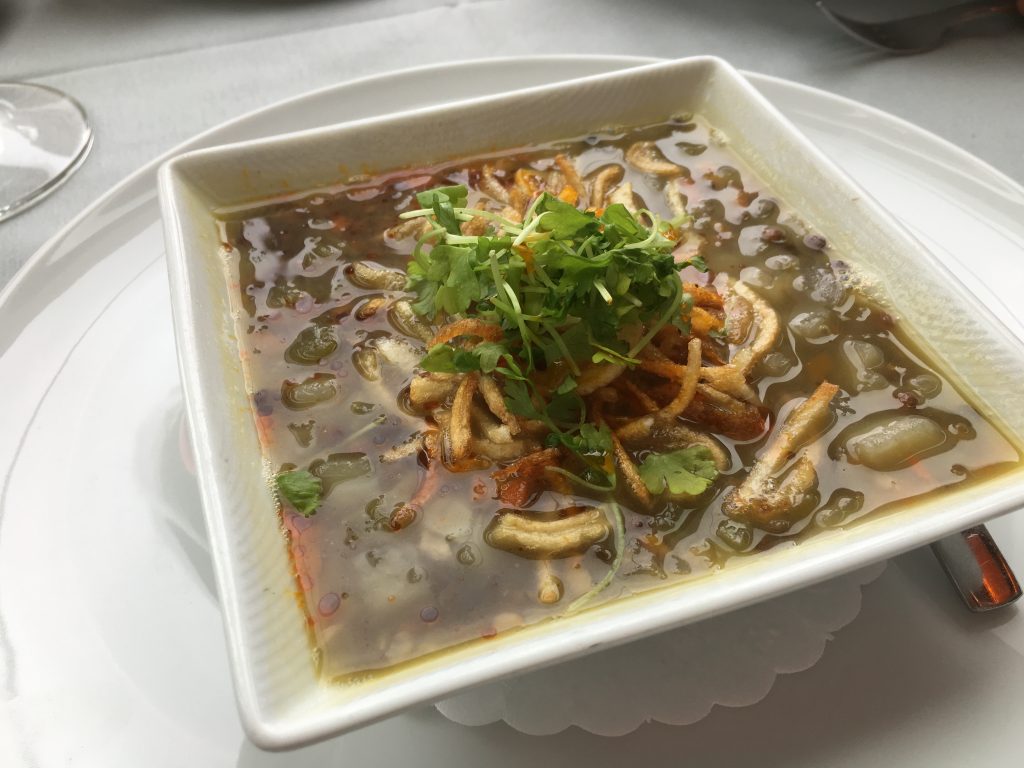 I had a bowl of their brothy lentil and potato soup topped with crispy spud  shreds ($14) and a large farmers' field salad with paper thin slices of watermelon radishes and red and golden beets, all topped with crispy (AKA fried) root veggies all tossed in a light sherry-shallot vinaigrette ($19). I sipped Domaine Galévan, Côtes Du Rhône, France, 2014 ($14) with that; my friend the more fruit-forward Etude, Pinot Noir, "Lyric", Santa Barbara County, California, 2014 ($15).
My friend requested greens in place of quinoa on the artfully designed niçoise offering. Oddly the chef only added a few leaves under the seared tuna loin salad, black olives, sliced fingerlings, haricot vert, and halved quail eggs ($29).  They did though remember to nicely celebrate the birthday I had told them about with a plate holding two tiny scoops of sorbet with apple slices, inscribed with Happy Birthday.
Robert Restaurant
Museum of Art & Design
Midtown West
2 Columbus Circle, 9th floor
New York, NY 10019
(212) 299-7730