Arriving in Long Beach for a weekend away with some friends, we stopped in the west end at A Whales Tale Seafood and Oyster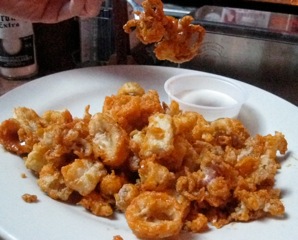 Bar, a local hangout serving freshly prepared seafood.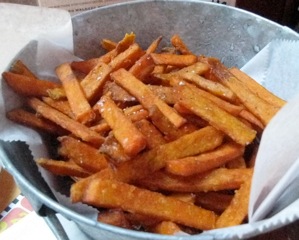 While sipping our Killian Red ($6) draft, we nibbled on crispy buffalo-style fried calamari ($8), so lightly dusted with battered there was little attached to the perfectly fried fish — the heat kick cooled with its blue cheese dressing. And we couldn't resist a basket of freshly cooked sweet potato fries ($4). Worth the stop in.
A Whales Tale Seafood Restaurant
www.awhalestale.com
916 West Beech Street
Long Beach, NY 11561
516-432-9587