I learned that Limani, a new Mediterranean seafood restaurant will open in Rockefeller Center at 45 Rockefeller Plaza (by 51st) in March 2014. Oddly I learned this last week when shopping at Saks from one of the sales people, who's involved with the restaurant.
This will be the Limani team's second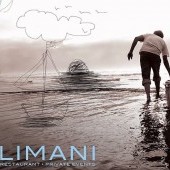 restaurant, as their original one has been operating in Long Island's Roslyn and offering Greek-inspired fare since 2008.
Their PR person tells me that Limani NYC will seat more than 250 and offer two private function spaces; seating will be available outside overlooking the plaza during warm weather. And that, the menu will incorporate dishes from the Roslyn place, but the food will have a distinct character of its own.
Neither the chef or menu had been announced yet.
– bonnie