Consider visiting the Metropolitan Museum of Art on a Friday or Saturday late afternoon so that you can take the elevator up to an outdoor setting with panoramic breathtaking views of Manhattan. And did I mention there's also a martini bar?  (That martini bar opens at 5:30 pm on Friday and Saturdays.)  It's a perfect place to take a date, out-of-towners or Manhattanites who don't get out much. It's a romantic setting for sure.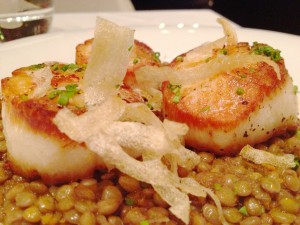 After enjoying my martini, we headed for Il Ristorante Rosi, a nearby UES restaurant for dinner. The restaurant is part of a group with outposts in Paris, Parma and both sides of the city.
We started with a bottle of crisp Cortese Gavi di Gavi from Piedment (Rovereto, Ernestso Picollo, $36). That was where reasonable prices ended.
The food and service were good, but too pricey for what we got. I sampled half a Fourchu, Nova Scotia lobster poached in tomato water and served with vegetable crudite and tomatoes all in a red wine vinaigrette ($26). The crunchy vegetables provided too much of a contrast for the delicate lobster. The dish didn't work.
My dining partner ordered the delicate and flavorful vitello tonnato, with thinly sliced veal tenderloin in a tuna sauce flavored with lemon, basil and capers ($21). That did work.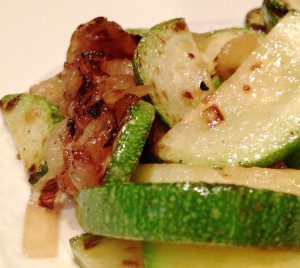 The orecchiette con rapa e agnello ($22) — al dente little-ear pasta — with enough bitter broccoli rabe and crumbles of lamb sausage for a balanced flavor; all dusted pecorino romano. Also good were the roasted scallops capesante ($32) over balsamic-flavored Tuscan lentils in balsamic vinegar; yet too pricey at over $10 per scallop! The zucchini was flavorful, but a ridiculous price for a few slices of summer squash ($12).
Over all good, but the wasn't food was worth the price. That view from the rooftop at the Met, now that is priceless.
– bonnie
Salumeria Parmacotto
Il Ristorante Rosi
Upper East Side
903 Madison Ave. New York, NY 10021
Cross Street: 72nd and 73rd street
(212) 517-7700