I ran into Darra Goldstein recently at the James Beard Foundation Media awards; I was a judge and her latest book was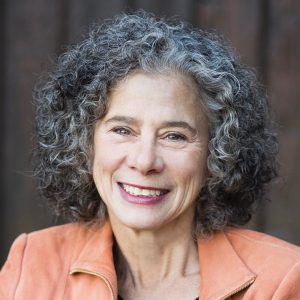 nominated. Funny, as we first connected long, long ago when I — as a newspaper food editor — judged the then Tastemaker Awards and her first cookbook A Taste of Russia, was nominated for that award.
Darra and I later met at a Stolichnaya vodka event at The Russian Tea room when she was consulting for the restaurant and a spokesperson for the vodka. I recall her teaching us how to chug that libation while keeping a clear head. Be sure to first have some bread slathered in butter! 
Darra's other cookbooks include The Georgian Feast (winner of the 1994 IACP Julia Child Award for Cookbook of the Year), The Winter Vegetarian, Baking Boot Camp at the CIA (IACP award finalist), and  Fire + Ice: Classic Nordic Cooking, just released by Ten Speed Press. When she's not penning books, Darra is the Willcox B. and Harriet M. Adsit Professor of Russian at Williams College. She's also the founding editor of James Beard Award-winning journal Gastronomica. 
– bonnie
BonnieBOTB
Follow @BonnieBOTB

Which food product or gadget would you never give up? My balloon whisk. It whips egg whites and cream in mere minutes, and it keeps my forearm nice and strong!
What do you like to serve when you entertain? I'm always drawn to the Russian and Scandinavian style of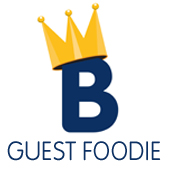 serving savory appetizers with an assortment of vodkas or aquavits. I spread them out on the kitchen counter where we mingle before sitting down to eat. Favorite appetizers include beet tartare on crackers, homemade gravlax or shrimp toast, and cheese spread flavored with dill or chives. For dinner we love to serve quail, either from the grill in summer or roasted in the oven in winter. Making dessert is always a pleasure for me. It's usually seasonally driven — nothing's better than blueberry, cherry or peach pies in summer.
If you got to choose what you ate… describe your "last meal?" It would honestly be something very simple, with elemental tastes, like a perfect loaf of rustic bread, some Gruyère cheese and a bottle of beautiful red wine.
What food is your secret guilty pleasure? I'm addicted to what's known in Russian as "marmelad" — fruit jellies rolled in coarse sugar, much less elegant than French pâtes de fruit but utterly satisfying. I especially like the black currant flavor.
What is one food product most people don't know about, but should? Swedish anchovies. They're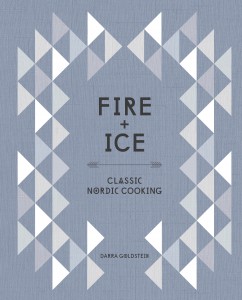 completely different from the salty Italian anchovies Americans are familiar with. The Swedish ones are actually sprats that are canned in a sweet brine with spices. Add them to a potato dish like Jansson's Temptation and they melt into the potatoes and add a divine flavor. They're also great when chopped and added to scrambled eggs.
Describe your worst kitchen disaster and how (if possible) you saved it: I had a distinguished food writer coming to dinner, who I knew loved zucchini. So I decided to make zucchini fritters, which I'd made successfully many times before. At the last minute I realized I was short on baking soda so I made a quick trip to the store. Only after tasting the horribly bitter fritters, and being mystified (not to mention mortified) at what had gone wrong, did I discover that I'd pulled a box of "freezer and fridge" baking soda off the grocery shelf. I'd never even seen that product before…
Who was your most influential mentor? Phyllis Richman, the longtime restaurant critic at The Washington Post.
Describe an event that changed/redirected your career. In 1994 my book The Georgian Feast won the IACP Julia Child Cookbook of the Year award, which encouraged me to focus more on food studies, even as I continued my academic career. Now the most exciting work I do is related to food.
To follow Darra Goldstein on Twitter, click here and for Instagram, click here.