Experience the wines of Cakebread Cellars with Carmen Anthony's newest wine dinner on Wednesday, September 28th, 2011 at 6 pm. Napa Valley's Cakebread Cellars is a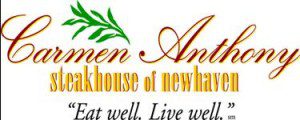 family-owned and operated winery promoting quality wine, organic food and a healthy lifestyle.  Each of their wines will be paired with a unique dish from the 4-course dinner.
Carmen Anthony Steakhouse of New Haven is located at 660 State Street, New Haven, CT. The cost of the dinner is $75/person not including tax and gratuity.  For more information, click here. To make a reservation call, 203.773.1444.
– guest contributor