Arthur Schwartz and I met in the '80s when we were both food editors. Arthur was the restaurant critic and executive food editor of the New York Daily News; I was the food editor of the New Haven Register. That was so long ago.
Arthur  — known as the food maven — may best be known as a radio personality who for 13 years broadcast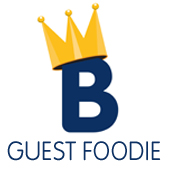 Food Talk with Arthur Schwartz daily on WOR. Maven, by the way,  is the Yiddish word for connoisseur. And that he is. In fact, Arthur's been referred to as  "a walking Google of food and restaurant knowledge."
You can walk with him and tap that knowledge, as Arthur offers gastronomic tours of Brooklyn – with or without lunch – with prices ranging from $600 – $1000, depending on the number of people. (Twelve is the max.)  He offers both kosher and Italian shopping and eating, Chinatown with a dim sum lunch and much more. If you're interested, email him at mavensmail@aol.com.
Bite of the Best recently met with Arthur and asked him our list of Guest Foodie queries. His responses follow:
Which food product or gadget would you never give up? Pasta of any a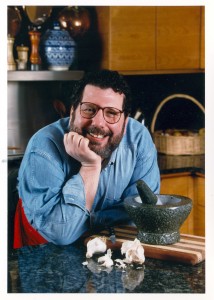 nd all kinds, including, if I may, Asian noodles and dumplings, and if I can't just Italian dried pasta. It's my most comforting of all comfort foods — and so easy to prepare.
I buy several brands, but few are available in supermarkets. DiMartino is in some supermarkets — the transparent package is the regular pasta (excellent). The dark blue package is formed through bronze dies (great). I also buy Giuseppe Cocco, Fara S. Martino (no relation), which comes in a dark blue bag. Also love Garofolo, which is now widely distributed. It, like DiMartino, is made in Gragnano, the Naples pasta town — on the bay of Naples. Also love Mamma Angelica, which makes great paccheri, among other Southern Italian shapes. And in a pinch, in the supermarket, I'd buy DeCeccho or Pastaficio del Verde. If there was no Garofolo, which I do find is more and more available in supermarkets.
What do you like to serve when you entertain? Every season, every year, I have a different menu I keep repeating, but I suppose it almost always includes pasta.
This late summer, I've been serving peperonata (sweet peppers stewed with onions and a bit of tomato), white beans with mushrooms (been using Spanish faba, which are giant and very creamy cannellini-shaped beans that I brought back from Spain), green bean and potato salad with red onion, salad of farro and cubed beets (lemon and oil), and usually prosciutto with figs. Then a pasta with fish — could be just capers, Gaeta olives, garlic in a cherry tomato sauce with oregano, and either canned tuna or cubes of fresh tuna. For dessert, a fruit tart, fruit depending on what's available. Right now I make Marion Burros famous plum tart but with figs – I know, figs at the beginning and figs at the end. No one has complained. I change the plum tart recipe slightly, leaving out the cinnamon (takes over the figs), and sprinkling the top with Demerara sugar to add a crisp surface.
Describe your "last meal?" I've been asked this many, many times and now I think its not about the food, but who cooks it for me. I'd like that to be my former personal assistant, now an expat in Rome, where she is a private guide. She can cook anything but I know pasta would be in there somewhere. Also I need ice cream at my final meal — not Weight Watchers, but REAL ice cream.
What food is your secret guilty pleasure? Weight Watcher Giant Fudge Bars — fake ice cream, but I rationalize, full of fiber and only 100 calories
What is your go-to neighborhood restaurant? My neighborhood in Brooklyn has so many new restaurants that when I do go out to eat, I try a new one. I suppose Geido (331 Flatbush Avenue  Brooklyn, NY) which has good-enough sushi and has-to-be-the-best-in-the-world chicken thigh teriyaki, is my most reliable old-timer.
What is one food product most people don't know about, but should?  It always amazes me that salted capers from Sicily (could be the island of Pantelleria, could be the island of Salina), and from other locales as well (they are an important crop on the Greek island of Santorini), have not become a darling of the food-obsessed world. I always buy them loose at my Italian market.
Unlike capers preserved in vinegar, essentially pickled capers, which have their place on smoked salmon or trout and some other uses, for their acidity as well as flavor, salted capers have the perfume of the flowers they would have become had someone not hand-picked them before the buds could bloom. They have no acidity because they are preserved by salt, Add lemon juice to your dish for acidity. As a Southern Italian cook, I am never without a jar of salt capers. They last a long time — at least a year — but I use them quickly. I strew them over roasted peppers, add them to vegetable stuffings — either rice-based or bread), put them in salads, sauces, pasta dishes, and side dishes. Fish with lemon and capers is classic, as are the same condiments with veal.
Website:  thefoodmaven.com
Twitter:  @MavenSchwartz