Wild Hibiscus Flower Company introduced all natural Floral Extract Cocktail Concentrates that contain no alcohol, additives preservatives, artificial coloring or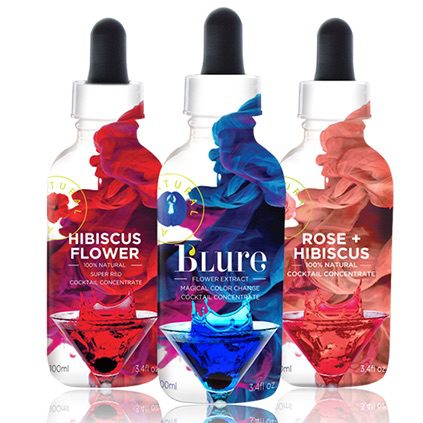 flavoring. A dash of the floral extract adds a subtle sweetness and transforms clear liquid into pink with the rose+ hibiscus, bright red with the hibiscus flower and blue to purple to pink depending on the acidity of the beverage with the b'Lure.
Each 2 to 3 dropper fulls contain 8 calories and 1.8 grams sugar.
– bonnie: Fun to use in white wine or champagne!