This second outpost of Jack's Wife Freda doesn't have the long lines found at the first one in Soho on Lafayette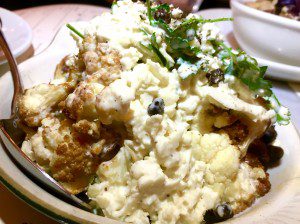 We headed there after seeing the way-too-long Rancho Vieja at Playwrights Horizon. If ever a play needed editing this 3-hour, 2-intermission one was it. Great acting, though.
Not being too hungry, we opted to try a few of the menu "shares."  I was only disappointed in the thick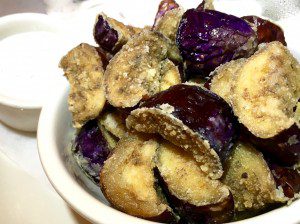 zucchini slices ($9) that came with a smoked paprika aioli as I had sampled incredibly paper thin ones  at Avra.  I felt the same about the large chunks of salt and pepper eggplant ($10) although I liked the tzatziki accompaniment.
What's really good is the roasted cauliflower that didn't really need the creamy garlic dressing & capers ($12). Also tasty are the peri-peri chicken wings ($10) that one of my friends recalled being served with a spicy green sauce with the chicken for lunch.  We requested that — which was delicious — and worth the trip alone.
– bonnie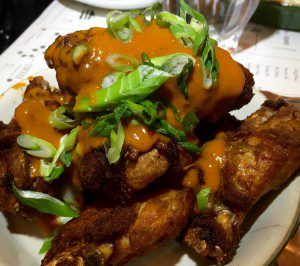 Jack's Wife Freda
West Village
50 Carmine Street
NY, NY 10014
(646) 669-9888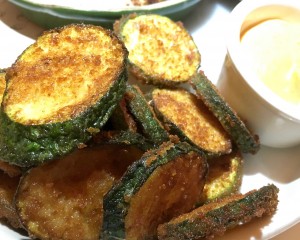 jMuMDc4LDkuNzA1IDIzLjA3OCwxMy45OTEgQzIzLjA3OCwxOC40NjMgMjAuMjM5LDIyLjA2MiAxNi4yOTcsMjIuMDYyIEMxNC45NzMsMjIuMDYyIDEzLjcyOCwyMS4zNzkgMTMuMzAyLDIwLjU3MiBDMTMuMzAyLDIwLjU3MiAxMi42NDcsMjMuMDUgMTIuNDg4LDIzLjY1NyBDMTIuMTkzLDI0Ljc4NCAxMS4zOTYsMjYuMTk2IDEwLjg2MywyNy4wNTggQzEyLjA4NiwyNy40MzQgMTMuMzg2LDI3LjYzNyAxNC43MzMsMjcuNjM3IEMyMS45NSwyNy42MzcgMjcuODAxLDIxLjgyOCAyNy44MDEsMTQuNjYyIEMyNy44MDEsNy40OTUgMjEuOTUsMS42ODYgMTQuNzMzLDEuNjg2IiBmaWxsPSIjYmQwODFjIj48L3BhdGg+PC9nPjwvc3ZnPg==') no-repeat scroll 3px 50% / 14px 14px; position: absolute; opacity: 1; z-index: 8675309; display: none; cursor: pointer; top: 39px; left: 337px;">Save