The third annual Hawaii Food and Wine Festival takes place from September 1-9, 2013 in Honolulu at The Modern,  1775 Ala Moana Blvd in Honolulu.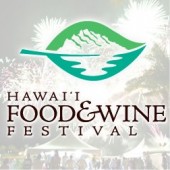 The event includes more than 70 chefs involved in the events, evening activities and educational daytime culinary experiences. Events include cooking classes, a Sunday brunch with a cast of  women chefs (Girls Got Game +1) and a wine panel discussion. For more information, please click here.
Tickets prices begin at $26.04, depending on the day and/or the event, and can be purchased online.