FEATURED BITE
November 1, 2011
What it is: Sustainably caught canned albacore tuna packed in extra virgin olive oil
How it comes: 5-ounce BPA-free can
Where it is: Natural food stores in the BiteoftheBest.com shop
Who it's for: Anyone wanting sustainable, canned, low-mercury tuna that tastes delicious
Suggested retail price: $3.99
Nutrition notes: Low in mercury, high in omega-3 fatty acids
Category: The Pantry


---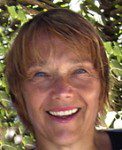 Bonnie: Today we're touting a product we've touted before, made a bit better. Winter 2010, we recommended Wild Planet's sustainably caught tuna seasoned with a touch of sea salt in a BPA-free can. Today, we're raving about that same tuna — packed in extra virgin olive oil — that's ready to add to salads, flatbread or whatever.
The folks at Monterey Bay Aquarium were the first to teach me that our fishing practices worldwide have been depleting our fish populations, destroying habitats and polluting our water. We all need to take a part to save our seafood. Even Target Corp. is doing so, beginning by removing the overfished orange roughy and Chilean sea bass from their store shelves, and recently announcing that by 2015, Target plans to sell only sustainable and traceable seafood.
What can you do?
To help save our seafood, Monterey Bay Aquarium suggests you eat seafood that's caught sustainably and not from endangered species. To help you make informed purchase and decisions, it offers a Seafood Watch Guide. That guide — downloadable from the website and as an app for your Smartphone — lists troll-caught and poll-caught tuna from the U.S. and the Canadian Pacific as the best choices for canned tuna.
Wild Planet is one of the companies committed to ocean-friendly seafood. Its tuna are individually caught either by pole or trolling and have less mercury and more omega-3 fatty acids than conventional brands. Less mercury because the smaller, younger fish have less time to build up those levels;  more omega-3 fatty acids because the tuna feed on the abundance of anchovies and sardines in the sea where they live.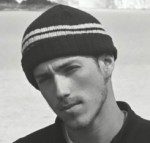 The thing that seems to get to most people who don't like tuna is the fishy smell. For some, it is almost akin to the smell of cat food, and I can completely understand why that is not an appealing or appetizing aroma. As a tuna fish fanatic, though, I don't particularly agree with the fishy-smell critique and I certainly don't think tuna smells like cat food either, but I do see some solid points on the "I don't like tuna" side of the fence. Sadly, there are even a number of tuna examples that serve to support those who claim it's "fishy."
I am beginning to think that many with the belief that tuna is "fishy" have been wrongly tainted by one of the many cheapo cans of "chunk light" grade or below. If you want to really try tuna, stay away from these cans or you'll get yourself a fishy mess. Good tuna does not have a displeasing odor. If you smelled a fresh tuna filet, one about to be rolled into your sushi, you wouldn't find a fishy smell. When you open a quality can of albacore packed in extra virgin olive oil, there's no unpleasant smell either; all you have is chunky tuna in luscious, rich oil.
High quality EVOO tuna is far more edible right from the can than other tuna because it is, in a sense, already seasoned. Crack some black pepper over the tuna pieces and serve simply with arugula and shaved Parmesan. Mix it up with hard-boiled egg and you almost don't need the mayonnaise to complete your tuna salad… dip in with pretzels or pita chips or serve with crudités for a fantastically healthy lunch. If Wild Planet Albacore Tuna in EVOO is not sitting at the top of the canned tuna pack, it's at least amongst the contenders.


Eric: I enjoy the irony in the fact that Wild Planet refers to its tuna as "wild." In point of fact, all tuna are wild. There are certain methods of schooling tuna in the open water, but it is still a wild fish. The keywords to focus on with Wild Planet products are "sustainably caught," which in layman's terms means "not tortured." Although that explanation might seem a little vulgar, it is indeed part of the reality of the fishing industry.
The majority of fish we consume do not willingly jump into nets, and it's our responsibility as consumers to support the companies that bring morality into their harvesting practices — Wild Planet Foods is just one of these  companies. Even though the focus this week is on the Wild Planet Wild Albacore Tuna in Extra Virgin Olive Oil, the cast behind the curtain truly is the highlight. Wild Planet Foods produces an incredible line of sustainably caught, fresh-from-the-water products. Their tuna might smell fishy, but isn't that the point?
Rate This Product
Mouseover the crowns to highlight your rating and then click to record your rating. The rating shown is the average of all the user votes. You can only rate each product once.
Leave a Comment or Write a Review
Posting Policy
Bite of the Best encourages our readers to comment on and review any products that we write about. Please express your opinions in a mature and civil tone of voice. We will not post rude or otherwise inappropriate material on Bite of the Best. We look forward to your comments and reviews!