FEATURED BITE
July 17, 2012
What it is: A tasty gluten-free, wheat-free blueberry lemon bar
How it comes: A 7.05-ounce box with five bars
Where it is: In supermarkets nationwide and at the BiteoftheBest shop
Who it's for: For anyone, but especially those who need gluten-free snacks
Suggested retail price: $4.99
Nutrition notes: One bar contains 170 calories, 1.5 grams saturated fat (of 7 grams total), 2 grams fiber and 9 grams whole grain or half a serving of the three servings recommended daily
Category: Snacks


---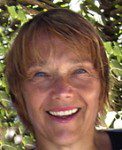 Bonnie: As you can imagine as a food writer who covers products, I receive lots of unsolicited samples. So I guess I'm doing my part to keep the US Postal Service, Fed Ex and UPS in business!
With all those products, it's next to impossible to sample everything that crosses my doorstep, so I share. Share with food banks, shelters and, of course, friends and neighbors. With the latter, I always request feedback — if they rave, I take a second look.
When products are gluten-free, I offer them to my friend Diane, who has celiac disease, or my doctor, whose son has the condition. Diane tried, liked and shared one particular snack bar with co-workers. All raved about them, not just as a good gluten-free snack, but also as a good snack. So I re-tried them and found them to be quite tasty, which is how Pamela's came to be a FeaturedBite.
As the name suggests, Pamela's Oat Blueberry Lemon Whenever Bars do contain their namesakes. They're moist snacks, sweetened with agave and coconut sugar. And one bar adds only 170 calories!
Thanks Diane.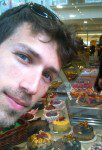 Bryan: The rise of gluten-free products in the United States has been nothing short of phenomenal. This has to be the fastest growing food category of all time! While other "crazes" have also had some short-term boosts, nothing seems to have grabbed the American mindset like the concept of eliminating gluten from diets. Every time the wind changes direction, so does product labeling. In the midst of the Atkins Diet hype, many food packages were touting their "low carbs" or "no carbs." When fat again became the enemy, "low-fat" and "no-fat" slogans were also on the rise. Generally, nothing is actually changed in the food product itself; the company just makes a marketing choice, playing to the most common themes of the day. So, what's trending now in food labels? What's the most popular food component to avoid? It's not sugar, it's not carbs (sort of the same thing), it's not fat – it's gluten!
"Gluten," you ask? Not familiar? Well, gluten in many ways can be thought of as the building block of civilization. Say what you will, but I guess we've gone far enough as a society that we no longer need our foundation. Gluten is a part of wheat. Wheat is what allowed mankind to turn from hunting/gathering to farming, and the social contract wasn't too far behind. More scientifically, gluten is a protein composite found in foods made from wheat (though it is also found in related grains like barley and rye). Gluten is what gives elasticity to dough, what gives bread its chewiness. Generally, bread-making flours are high in gluten while pastry flours are lower in gluten content. But, no matter what, if it's baked, it likely has got gluten. So, why would you want to avoid such a staple of human dietary history? Well, odds are it really doesn't make much of a difference to you unless you're one of the 1 percent of people in the United States who are sensitive to gluten due to a rare condition called celiac disease. The disease causes abnormal reactions to gluten that can include rashes and other undesirable effects.
You're probably asking yourself right now why something that affects only 1 percent of the population is becoming the "new food craze." Why does getting rid of gluten matter if you're not allergic to it? Well, there are various schools of thought that say that, allergic or not, gluten is not the best component of a healthy diet. Though still hotly debated, there is absolutely nothing wrong with taking some gluten out of your diet – it will certainly do you no harm! The main problem is, most gluten-free products are closer to taste-free than they are to "new and improved," since in 99 out of 100 times, removing the gluten also removes the flavor. I don't know why, but it's like taking the sugar out of soda and replacing it with a sugar substitute. You can say it tastes the same, but you're not fooling anybody.
That's what makes a quality gluten-free baker even more amazing. It's really hard to keep all the flavor when removing the gluten, so when it's done properly, it's amazing! Enter Pamela's. Pamela (the founder) also had wondered why gluten-free had to mean flavor-free and why the health food industry was less interested in taste than in nutrition, especially when both can be (artfully) combined. So, in 1988, she founded Pamela's on the premise that gluten-free foods can taste great, and boy, can they!
Pamela puts out a number of great-tasting products, including baking mixes, biscotti, cakes, cookies and bars. The bars are the perfect breakfast or snack for anybody (not just celiac sufferers). These are super good! Sweet blueberries combined with a touch of lemon create a wonderfully satisfying snacking experience. The bars are made from gluten-free oats and are only lightly sweetened with agave and coconut sugar (so also low-fat and low-carb). These tick every health box you can imagine, but more importantly, they tick all the flavor boxes too! Sometimes you can have your cake (bars) and eat them too.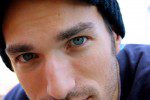 Eric: As a foodie, it's incredibly helpful, almost easy, to rate and discuss a product when the target market is created from a subset of close friends — especially close friends with good taste. Gluten-free products might be a trend, but the celiac disease sufferers who depend on the products are consistently loyal — and they want taste when it comes to their food.
With so many gluten-free products on the market, it really does become achallenge to garner, sample and rate everything. So again, why not go with the opinion of those who care, those who rely on the products for sustenance? And when they're right, they're usually very right. Pamela's Oat Blueberry Lemon Whenever Bars are a prime example of gluten-free done right. Subtle in flavor, moist in texture and deceiving in taste… they're the real thing.
3 Comments on "Pamela's Oat Blueberry Lemon Whenever Bars"
colleen Says:


Thanks Diane!

Diane Says:


Thank YOU, my friends at Bite of the Best. I got turned on to a very tasty snack.

Kristine Angelo Says:


Note: The percentage of people that have to avoid gluten is much more than the 1% of the people that have celiac disease. You need to include all of the people who are gluten sensitive/intolerant. People who have had digestive problems for many years are finally being tested genetically to see if they have gluten sensitive genes from their parents which will then explain why they continue to have symptoms with negative blood and celiac tests. This is why the gluten free food sector is booming, people are waking up and figuring it out finally. There are many more people that are gluten sensitive/intolerant than people who have celiacs. No thanks to Monsanto that has made the USA wheat crop all GMO for the last 15 years. Italy won't even allow American wheat into Italy anymore because it is all GMO…same story for corn, soy and rice. Unless it is labeled organic, it is probably GMO. Monsanto is currently trying to get a label passed that is Organic GMO! Wow…..
Rate This Product
Mouseover the crowns to highlight your rating and then click to record your rating. The rating shown is the average of all the user votes. You can only rate each product once.
Leave a Comment or Write a Review
Posting Policy
Bite of the Best encourages our readers to comment on and review any products that we write about. Please express your opinions in a mature and civil tone of voice. We will not post rude or otherwise inappropriate material on Bite of the Best. We look forward to your comments and reviews!