Mrs. Renfro's Ghost Pepper Nacho Cheese Sauce - May 18, 2013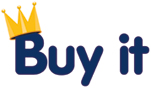 Varieties: Medium; Chipotle; 16-oz jars
Details: $3.99 for 16-oz jar
Availability: Supermarkets nationwide and in the BiteoftheBest.com shop

Mrs. Renfro's Ghost Pepper Nacho Cheese Sauce is gluten-free and made with natural ingredients. It is perfect for those seeking more fire in their queso, and features ghost pepper chiles.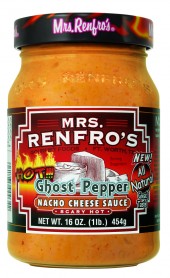 It is currently rolling out in major grocery stores and chains across the country such as Kroger, Price Cutter, Tops, King Kullen, Woodman's and many others.
The Mrs. Renfro's brand also includes an variety of salsas, including award-winning Pineapple Salsa and Ghost Pepper Salsa, plus Pomegranate, Habanero, Mango Habanero, Raspberry Chipotle, Green, Black Bean, Tequila, Roasted and Peach.
For more info go to renfrofoods.com/